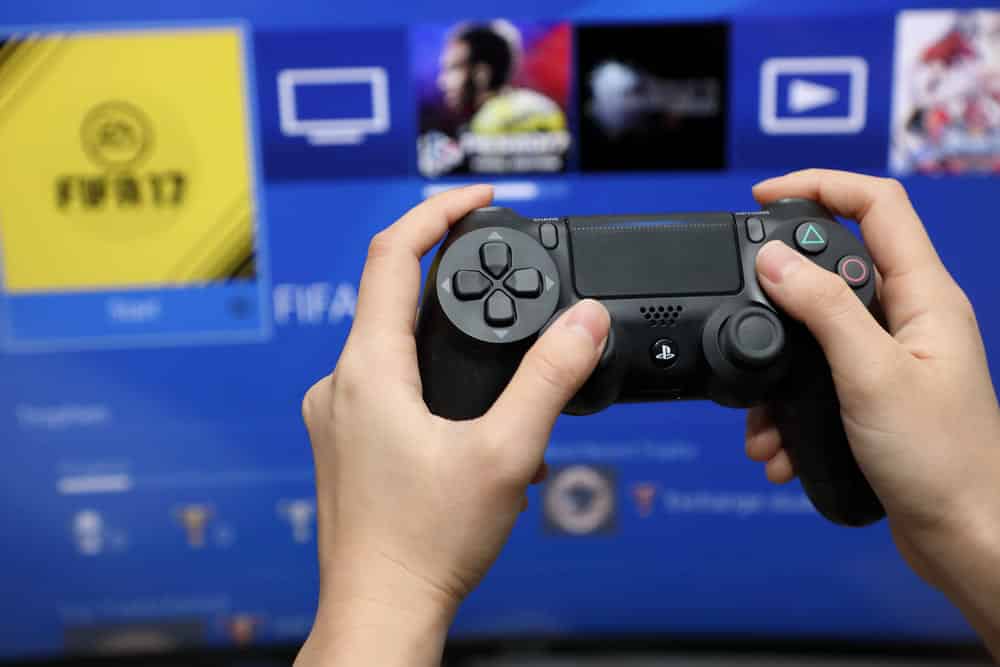 The PlayStation 4 is currently one of the most advanced gaming platforms available. As compared to the PlayStation 3, the PS4 was a much bigger improvement and brought many great and exciting features to the table. The PS4 is known for providing users with all the accessibility and ease of use they could need. This makes a player's gaming experience much more fun, whether they're playing alone or with friends.
Similarly to the PS3, video games aren't the only thing that users can enjoy on the PS4. The PS4 is also able to play movies and other videos using Blu-ray discs. On top of this, users can also enjoy their entertainment by downloading applications such as YouTube, Netflix, and more. There is also a built-in internet browser that can access most websites.
This makes the PlayStation 4 a gateway for people to enjoy all their entertainment using a single device. In short, while the key function of the device is to run video games, it can also be used for much more.
However, not everyone can access all these features. Users will need a good and stable network connection if they want to enjoy using streaming services or playing multiplayer games on the PS4. Many PS4 users haven't been able to enjoy smooth multiplayer gaming even if they have a high-speed wireless connection. Luckily, there are many solutions to the problem.
PS4 Has Full WiFi Signal But Slow Internet (Reasons)
There are many reasons why users get slow connections despite usually having good Wi-Fi speeds. Some examples of these reasons and how you can solve the different issues are listed below.
1) Network Traffic
Network traffic is most likely the reason why you are experiencing slow internet despite getting full Wi-Fi signals. The performance of your Wi-Fi can depend upon the number of devices connected to it. If there are too many different phones, TVs, and other devices connected to your router, try disconnecting some of them. This should clear out network traffic and should ensure that you enjoy smooth multiplayer gaming on your PS4.
2) Disable Remote Play
Remote Play is a feature available on the PS4 which allows users to control their console using devices other than the DualShock4. This feature establishes a small network between your device and the PS4. This makes the PlayStation 4 focus on multiple networks and slows down connection speeds. Go to the PS4's settings and try disabling the option if it is enabled.
3) Power Cycling
A simple solution to this problem is power cycling. All users have to do is turn off the console and remove the connected power cable. After a short while, plug the power cable back in and restart your console. This should fix your connection issues while also clearing out any other performance problems.
4) Change your NAT Type
If you're having problems while playing online games even if you have good Wi-Fi, then your NAT type may be the problem. Try testing your connection using the PS4 and checking what your NAT type is. Many games are not compatible with NAT type 3. If it is type 3 than you should contact your ISP and ask them to change it to NAT type 2 to fix your problem.
5) Get a Newer Model
If you have one of the older models of the PS4, then WiFi is to be expected. This is due to the fact that the older PS4's Wi-Fi card doesn't support 5 GHz Wi-Fi. You will have to either purchase one of the newer models such as the PS4 Slim or try the next fix.
6) Wired Connections
As mentioned, network traffic, smaller networks, and weaker Wi-Fi cards can all be the reason behind your problem. Luckily, establishing a direct, wired connection between your router/modem and PS4 can fix all these issues.
This will remove any unwanted interferences with your internet connection and will greatly boost download speeds. If you prefer online multiplayer games over offline games then a wired connection is your best choice to ensure smooth gaming.
Many other PS4 users have gone through this same issue. Fortunately, the issue isn't anything too, and can be solved using the above-mentioned fixes.