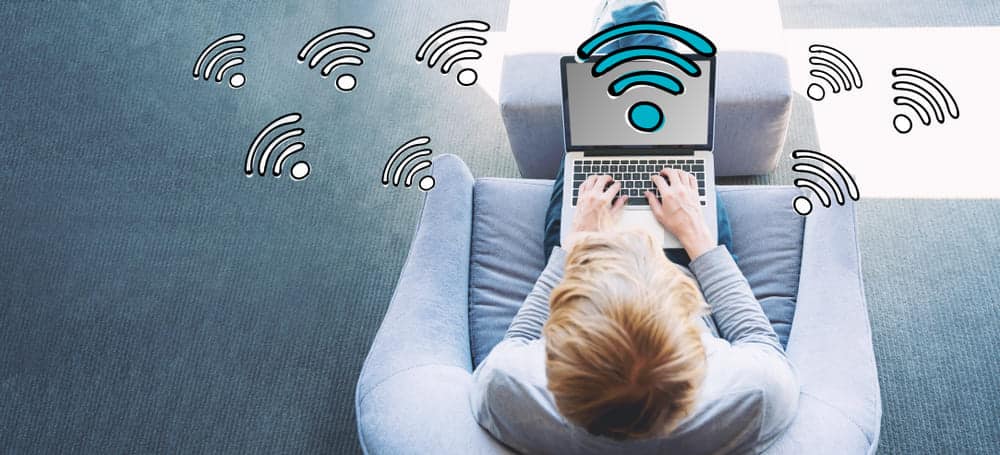 In this modern world, the wireless internet connection has become an absolute necessity. People are able to access the internet signals at every possible location. With wireless connections, the internet has gained a higher availability, transforming this world into a global village. Be it the office or home; internet signals have become the staple for every space.
Well, if you are a Wi-Fi user, you would know that using the neighbor's internet is always an option (because others' internet is always faster). Also, the neighbor's internet signals will be all over your house, so why not use them to your advantage? (We suggest you must get permission from your neighbor first). In the same vein, some people use the unprotected Wi-Fi signals, while some people ask neighbors for the Wi-Fi password.
However, not everyone is lucky enough to get the fast internet signals from their neighbor's Wi-Fi, but there is nothing to worry about. That's to say, because, in this article, we have outlined some troubleshooting tips that will enhance the overall speed of the internet and the strength of internet signals. So, let's have a look!
How To Boost A WiFi Signal From My Neighbor?
Repeaters
Well, if you intend to use the neighbor's internet for a long time, investing in a wireless repeater will be an apt choice. That's because the repeater will regenerate the signals that were compromised by long distances. So, by using the wireless router, the users will be able to harness improved internet connection and clear signals.
Drivers and Firmware
It doesn't matter if you are using a laptop or PC, it should be installed with the latest firmware and driver for optimizing the wireless connection. The network driver must be updated into the most advanced version, so you don't have to compromise on performance. As a user, you should regularly check the updates. However, you can also use the apps that automatically detect and notify about the updated drivers. So, once there is an advanced driver, make sure you download and install it!
Network Type
There are multiple standards when it comes down to wireless networks. First of all, 802.11g is the most popular network type, but it tends to slow down the internet speed, given the low bandwidth. Recently, the 802.11n network type was launched, which has outshined previous network types. This new network type offers fast internet speed, along with higher bandwidth, high distance coverage, and higher reliability. So, you will only get the fast internet speed if your neighbors are using 802.11n network type.
USB Adapters
Usually, devices such as mobile phones and laptops are integrated with a built-in adapter. However, if your device doesn't already have an adapter, you can add an external adapter that optimizes a higher performance rate. The signal strength will be enhanced, and internet speed will be incremented as well.
Wi-Fi Channels
Your device will show the available network and internet connections in the area. In addition, it will also show the channel states through which networks are communicating. The users can access Wi-Fi channel information through the command prompt window. It is advised to thoroughly check and analyze the channel and its operability.