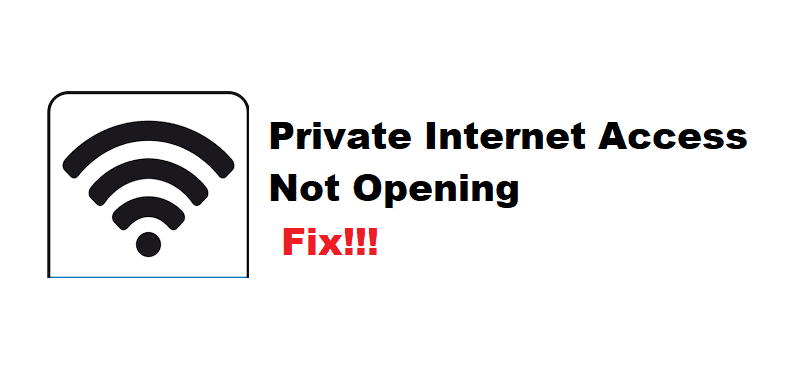 Privacy over the internet is one of the most major concerns that people might have while they are browsing, surfing the web, or connected to the internet for any of the reasons. There are hackers out there who are looking for weaknesses on your network, device in terms of security. The best way to avoid such privy intrusions is to use a VPN that will allow you to mask your sensitive information over the internet, whenever you have connected to a network, and that way you can be assured that you are secure.
Private Internet Access is one such VPN that allows you tons of features and benefits in terms of security and added privacy whenever you are connected to the network. It will not only mask your IP Address to change the location, but it will also encrypt all the traffic that is going inwards and outwards on your network. This will allow you to have peace of mind at all times that your devices are protected and that you don't have any issues to worry about. If the Private Internet Access is not Opening, you can fix it like this.
How To Fix Private Internet Access Not Opening?
1. Mind the Devices
The first thing that you should know is that there is a device limitation on a premium subscription that you can get from PrivateIternetAccess VPN. While you can sign it up on as many devices as you want to. It can only work on 10 devices simultaneously and you will need to be careful about that.
If you feel like you have VPN access enabled on 10 devices at the same time, that might cause you to have problems opening the VPN on the 11th Device. To make it work, you can try disabling it on one of the devices that it is already enabled on and that will allow you to make it work smoothly without getting any errors or problems on it at all.
2. Check Network Settings
Another thing that you will need to do is make sure that your network settings are in the right order. If you are using any manually set DNS or VPN on your network settings and have changed the gateway IP yourself or through any third-party application before, the PrivateInternetAccess will stop working on your device.
Simply put, you just have to ensure that the network settings are in the right order as they have been set at the ISP end and that is going to solve the problem for you optimally. To make that sure, the best way would be to reset the network settings to default and that is going to help you out perfectly in solving the problem in the right manner and you will not have to deal with any sorts of issues like this after you reset the network settings to default.
3. Check Firewall
Another possible reason for you not being able to open the PrivateInternetAccess is that it might be getting blocked by your firewall and you will have to fix that as well. This should not be a big issue as all you will have to do is open the firewall settings using administrator credentials. Once you have accessed the firewall settings, it will show you a menu where you can get the whitelisted applications.
Your Firewall might be blocking the application to run and you will have to add PrivateInternetAccess to the list of whitelisted applications and allow it the permissions to access the internet and make modifications to your network settings. This will help you out most of the time and your VPN application will start working without any problems.
4. Reinstall the application
There are also some problems that you might have to face on the application and it might be corrupted or not installed correctly. To get that fixed, you will only have to uninstall the application correctly on the device and will have to restart the device once.
After that, you will have to download the latest version of the application according to the OS that you have and that is going to help you in getting rid of the problem. Just make sure that you are getting the latest version installed and that is going to help you out with the problem at hand.