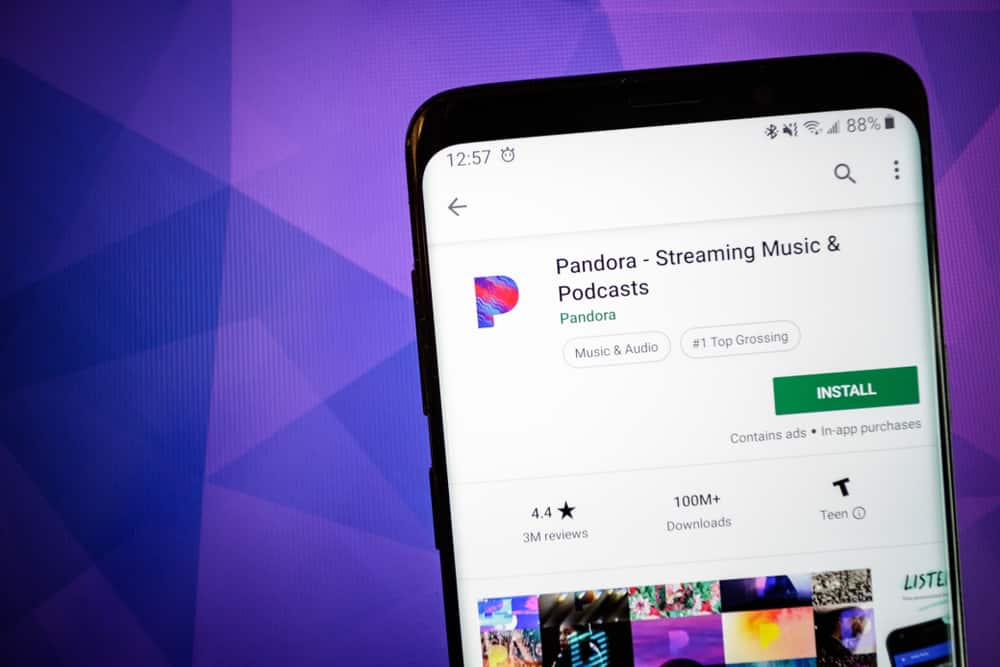 Introduction
Are you a music fan? If you are, you must be well-aware of the topic at hand. Even if you're not, let's get cleared of any questions about Pandora and if Pandora works without the internet. Pandora is simply a mobile application for streaming and discovering music.
You can create "stations" based on your favorite songs, artists, or genres that you prefer and then play the related songs.  For each station you make, you have song choices which will help Pandora to play songs that are according to your taste. Tuning into the favorite station made on the Pandora app has become a part of daily life for many people and it's not a surprise why.
How to Use Pandora App?
The app is capable of playing songs automatically that are tailored to your tastes. Pandora offers various subscription plans for its customers. If you are a subscriber, Pandora has got your back even when there is no or poor cellular service because it lets you keep listening to your favorite tracks uninterrupted.
Pandora One is the paid subscription plan offered by Pandora which helps you to play your favorite songs in higher and better sound quality. It also allows songs to be skipped more often than usual.  Pandora One eliminates all ads and commercials that had to be heard between songs on Pandora's free version, and keep your station going on without a pause for a break.
Can Pandora Work Without WiFi?
Pandora lets you save your favorite music stations to listen to them offline on both your Android as well as your iPhone. The offline feature is only available for the paid version and varies between different subscription plans. Nevertheless, the offline functionality of the Pandora app comes handy if you are someone who travels frequently through areas that have spotty cellular reception, do not have access to WiFi or cellular data, or if you have a limited cellular data plan.
Before we start further detailing, it's important to know that once you cancel your subscription plan, you'll lose all your downloaded content on Pandora as well and any media that you have saved earlier will not be transferred from your phone to another device. Also, you are relying on the service for podcasts, Pandora's Offline feature does not work on it.
Subscription Plans Offering Offline Feature
Offline Mode is not available for all subscribers of Pandora but only to the users of current Pandora Plus, Pandora Premium, or Premium Family Plan.
Pandora Plus plan doesn't let its subscribers choose the stations available for offline listening. Instead, based on your most frequently listened stations as well as your Thumbprint Radio, Pandora downloads the top three ones for offline listening. By default, these stations are downloaded whenever your device is connected to a WiFi connection.
You can rate the downloaded stations by giving it a thumbs-up/ thumbs-down, or by skipping/ replaying it while in Offline Mode. Pandora reviews your feedback from time to time to tune your stations in the future. Every week, the stations stored for offline listening are monitored to provide the subscribers with a better experience. Thus, stations are exchanged based on your reviews. Stations that are available for offline listening will always be the ones that are most listened to.
Pandora Premium and Premium Family Plan:
The users of Pandora Premium plans have permission to download as many songs, albums, playlists, or even the stations from Pandora's library for offline listening. Downloading content from the library is not rocket science. You just have to follow the simple steps given below to download your favorite songs.
How to Download Songs For Offline Listening?
Being a Pandora Premium subscriber, you are capable of downloading tracks, song albums, stations, and your favorite playlists by simply going through these easy steps.
Go to the Station's page.
Click the 'Download' icon present on the left of the play/pause button.
To save an individual song for offline:
Click on the music bar to reveal the information card of the individual song that you want to download.
You will see the three-dot button, tap on it and it will lead you to the menu.
Now, tap "Download" from the prompt to save an individual song.
Downloading While Using Cellular Data
If you're using your respective cellular data network to download content on the Pandora app, it needs you to manually access the featured services. Being out and about, far from the WiFi range for a long period of time cannot stop you from saving your favorite content. You can easily opt to download songs on Pandora by using your cellular data.
Tap on the 'menu' button in the upper left corner.
Go to "Settings."
Click on "Audio Quality and Downloads,"
Toggle the Allow downloads over cellular 'on', to access the 'downloading over cellular data' feature.
How to View Your Downloaded Content?
The content, you download for offline listening including all the song albums and stations, is very easy to spot within the Pandora app.
Tap on the menu button.
Select the "My Collection" to view your offline content. It is usually marked with a small green icon present on the lower-right corner.
To search a specific content, tap on "All"
Select the category such as "Artists", "Playlists", and "Songs" and so on from the list.
Storage Requirements for Downloading Content
You can use Pandora without the WiFi by downloading your favorite content for offline listening. But downloading the content on a phone can take up to 300 MB-700 MB of your device storage space.
The size of the files depends upon the types of stations or albums that you are downloading. For example, classical music items may take up more storage space than a pop station. Everyone cares about the storage space of their phones which is why Pandora comes with a feature that never uses the last 500 MB of storage space available.