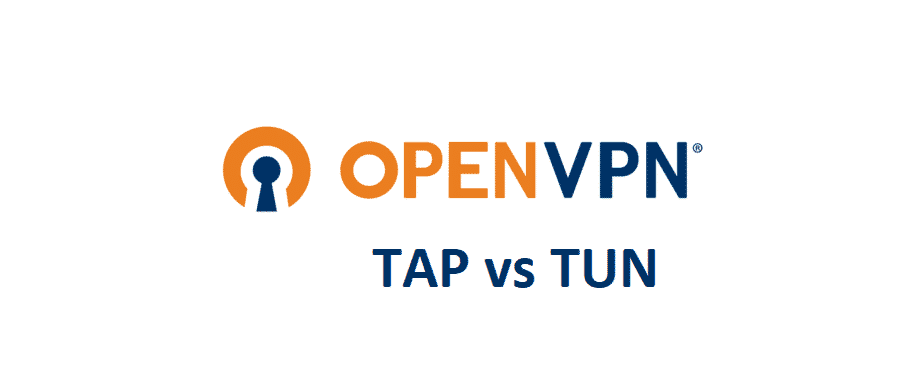 OpenVPN is one of the most advanced VPN server hosts that allows you an extended level of encryption and security that is simply not possible otherwise. The OpenVPN interface allows you to have a one-click operation to control the VPN servers and connect with them without any hassles, making it a perfect choice for the basic users who don't have much knowledge on the tech.
On the other hand, there are also some advanced options and settings that one can use to customize their preferred settings for the VPN. These advanced settings allow you a wide range of control over your VPN and you can optimize it according to your needs.
Now, since these settings are not that someone might come across every day, it can leave them pretty confused with what's going on, and which settings option will meet their needs best. OpenVPN Tap and OpenVPN Tup are two such options that will get you confused as you don't know what their functions might be, or which one of them might be best suitable for their needs. So, here is a brief idea that will make it work for you, and you can choose better.
OpenVPN TAP vs TUN
OpenVPN Tap
OpenVPN tap is the protocol that you should enable if you are looking to bridge two computers only using the ethernet cable for the connectivity between them. With this being the bottom line of using tap, on the OpenVPN setup, you should also have a better idea of the technicalities that are involved so that you can make it useful to its best abilities and also analyze the risks and contingencies that you will be facing as well.
Moving forward, the OpenVPN tap should be used with both ends of ethernet, or the devices that you might need to bridge should be under the same IP subnet mask to make them work optimally. Another thing that you should know and need to be careful about while using the tap on the OpenVPN is that it will cause more fragmentation than any other security or connectivity protocols that you can possibly get your hands on.
It might be a bit complicated for you to optimize, but tap is the best thing that you are going to need if you are looking to bridge two devices in the right manner without creating any sort of mess on it.
VPN in this protocol will act as an ethernet switch to control the data flow between both devices that you have bridged. There will also be lots of lots of packages of data between the two devices if you are using tap and that will cause you to face problems with not only the servers but other basic stuff as well.
OpenVPN Tun
Tun is another protocol that you can choose on the OpenVPN while bridging two devices through ethernet to create a virtual host server to divert the information. It is somehow similar to the tap as it does the same task, but with a bit more sophistication and neatness. That means you don't have to deal with all the subnet IP masking and things like that because OpenVPN will take care of all that for you on its own and help you optimize the perfect settings that might be needed for the OpenVPN to run.
This will not only make the optimization process a whole lot easier for you, but the fragmentation and data losses that you have to face on tap will be gone for good. Moreover, it will be lots smoother to operate and use and that is simply the best thing that you can get.
Simply put, if you don't need that extended control over your network and you can go with the basic technology and control, then tun will be just the option for you to choose. It will make it worth your while because you wouldn't have to be indulged in all that optimization, and the problems that come with tap will also be avoided pretty easily. So, make your call if you are ready to compromise over the control and customization, then you should be choosing the tin on your OpenVPN to make the best use of it and keeping your network safe.