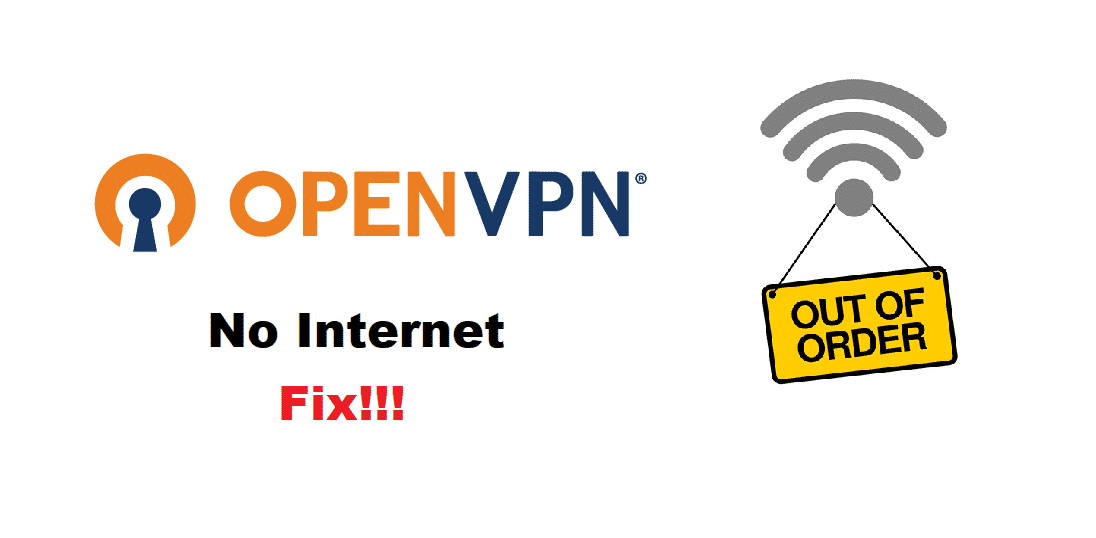 OpenVPN is a software that not only works as a VPN software but serves an open-source VPN protocol on top of that. This means that not only does it allow users to secure their internet connections, but it also makes sure that people are getting the best reliability, speed, and security. This fact makes OpenVPN your go-to option when you're searching for a good and reliable VPN for your needs.
Regardless, OpenVPN users might sometimes find themselves getting 'no internet' error while trying to connect their devices. If you happen to run into this problem then here are a few ways you can troubleshoot.
How To Fix OpenVPN No Internet?
Update OpenVPN
Companies tend to roll out updates on a frequent basis. This is to ensure that your software runs smoothly without running into any errors. Even though, this might for a user's own benefit, some of them might get annoyed and end up not updating their drivers.
Given this, you may have forgotten to update your OpenVPN. So, to fix this you will have to visit OpenVPN's website and search for their latest update. Download and install it on your device after you close your program. Next, make sure that you restart your device for the changes to apply.
Turn off Firewall
People use antivirus and firewalls to make sure that their device does not get infected by viruses. However, most firewalls prevent VPN's from establishing a safe connection between your device and the internet. This is why you will need to turn your firewall off before your try to start OpenVPN as it might be interfering with your connection.
Start by opening up the antivirus program you use. After this go to the firewall settings and turn it off from there. If the issue still persists and you are using a computer with Windows OS. Then open windows defender and turn off your firewall from there as well.
Enable IP Forwarding
Sometimes your IP forwarding can be disabled by default. Though it is rarely the case you can still confirm if it is disabled or not and then enable it if that is the case. Follow these steps to enable your IP forwarding
Open the start menu and type 'regedit'
Navigate yourself to 'HKLM>SYSTEM>CurrentControlSet>Services>Tcip' and then finally open the 'parameters' tab
Locate the 'IPEnableRouter' option here and if it is set to '0'. Then change it to '1' will enable it.
Error in Configuration Files
After installing the OpenVPN client on your system. You have to set up your configuration files so that your VPN protocol can fully function without any fault. Considering this, you might have run into some problems with your settings while setting them up. As a result, your OpenVPN would be having trouble establishing a safe connection, giving you the 'no internet' error.
To fix this issue, Visit the OpenVPN website and browse the 'Downloads' page to find the configuration files.  When you're done with installing these files, a text document will open up. This will guide you on the technical details. Read and follow it carefully to set up your settings.