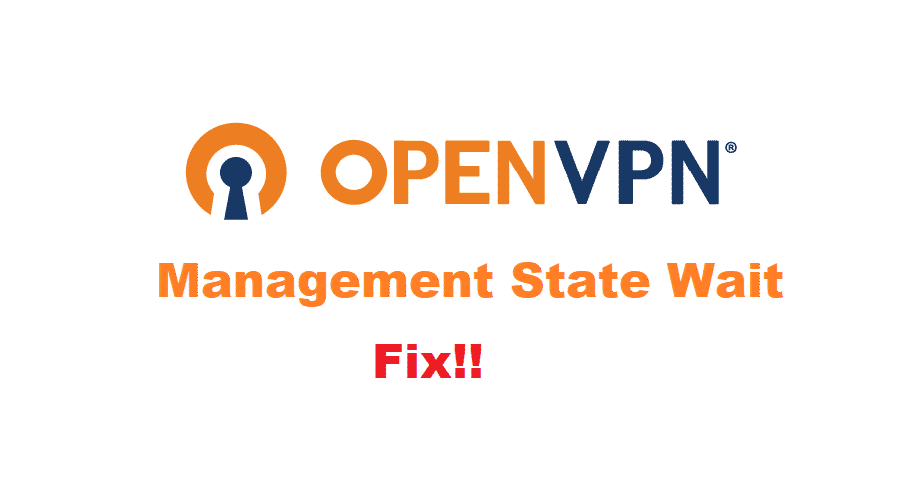 OpenVPN is among one of the best VPN protocols out there. The fact is that it maintains a perfect balance between speed, security, and performance. Additionally, it is also supported by most of the operating systems that are commonly used, making it really user friendly.
Though, after downloading your software and setting everything up. A few OpenVPN users might run into some problems, including the 'management state wait' error. While this can be extremely frustrating for people, rest assured because if you have run into this error message on your software. Then here is how you can fix it.
How To Fix OpenVPN Management State Wait?
Update OpenVPN
Sometimes people download older versions of software while trying to install them on their device. In addition to this, some people also forget to update their drivers or find it annoying to keep their drivers up to date. This causes people to run into errors as the older versions contain errors. However, It does not matter if you're the former or the latter, because you can do the following to update your drivers to the latest version.
Simply, start by uninstalling the older version of OpenVPN from your device. After this, restart your device so that all the temporary data and cache files being stores are completely deleted from your computer. Visit OpenVPN's website and look for the latest version of the software they have available. Make sure that you select the file that is for the device you plan to use it on.
Disable Firewall
Firewalls are included with almost every antivirus program. This is to ensure that while the antivirus protects your computer's files from getting viruses. The firewall can secure your internet browsing by blocking any malicious activity that comes your way. Though this might be the case, sometimes firewalls tend to disrupt your VPN from establishing a connection with the internet.
To solve this problem, you can uninstall your antivirus program so that your firewall doesn't prevent your VPN from connecting again. However, most people would not like to uninstall it So another solution is that you can turn off your firewall from the settings and enable it after connecting your VPN.
Although, this solves your problem. Users might find it irritating to disable their firewall every time they need to connect their VPN. To fix this you can open your firewall settings and set up an exception for OpenVPN. This will allow this program to connect without getting its connection interfered with by your firewall.
Customer Service
If you have tried all these steps but are still unable to fix your error. Then you might be running into some problem while trying to configure your files. If that's the case then it is highly recommended to contact customer support. Send them all the logs from your software. Making sure that you don't leave out anything. This will help the support team to recognize your problem without any error and they will reach out to you with a solution as fast as they can.