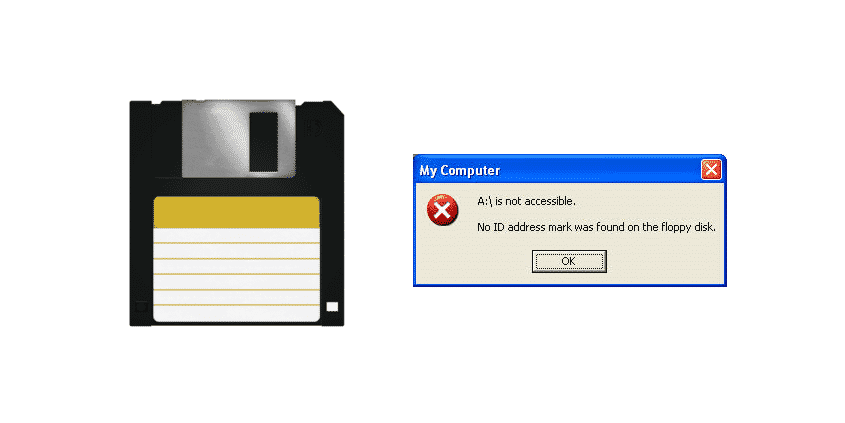 A floppy diskette or also commonly known as a floppy disk is a type of storage device which is extremely thin in size. These are usually square in shape and are covered with a plastic coating. Aside from this, you can use these devices to both copies in programs and then transfer them to other devices.
No ID Address Mark Was Found On The Floppy Disk
It is extremely simple to use these devices and they can even be used to install bios or windows on your system. The standard capacity for these devices is 1.44 MB however, it can vary depending on the model you are using. Some users might get the error message 'No ID address mark was found on the floppy disk' while trying to access this device. In case you do as well, here are some steps that you can follow to get rid of it.
Reboot System
There might be a problem in your system that may be making it not read the storage device. You can give your system a restart to fix this problem usually. Most computers can be rebooted by going to the start menu and then selecting 'power'. You can then click on restart or shut down to switch off your device. In case of a shutdown, you will have to turn your system back on manually.
Format Floppy Disk
If you are thinking about using your floppy disk to install bios files on a system then you might end up getting this error when you connect it to your system. This usually indicates that your storage device cannot be read due to a format error. One easy fix for this is to completely format your disk and then change its format type. This should fix the problem that you are getting but you will lose all the data in your drive.
This is why you should move all your files into another system if your floppy disk works on it. The device can easily be formatted by connecting it to a system. After this, you will see that the drive appears on your system as a removable device. Right-click on it and select format. Now select the format and read-option that you want on your disk and then format it. This usually takes a few seconds and your floppy disk should be accessible afterward
Delete A Drive in Device Manager
In some cases, the floppy disk ends up not even letting users format it. If you are getting the same problem then open up the device manager on your computer. This can be accessed from the taskbar or by opening up the 'start menu'. After opening this up, locate the option labeled as 'A drive', right-click on this to successfully delete it. If this drive is not in your device manager then your wiring might be loose. Open up your system and tighten all the IDE cables on your motherboard. This should hopefully help you in fixing this problem.