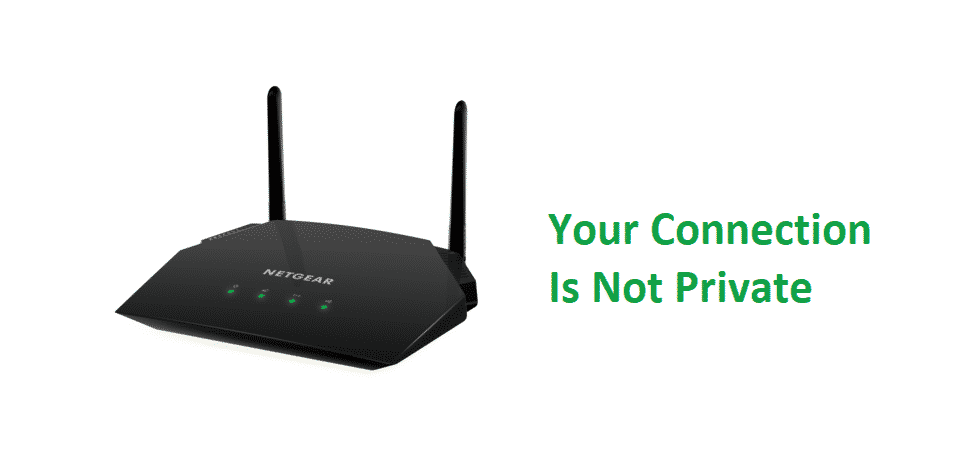 Netgear routers are not only reliable for their speed, durability, and performance but they also have certain great things with their network security. You get an enhanced level of encryption through their firmware and multiple other tools that allow you to harness such power and make the best use of your NetGear equipment.
With all that tools and options, there are some issues with the optimization that can cause your network to not be that secure at times, and you will get an error message on your browser stating "Your Connection is not Private". This should not be a big task to fix, and here is how you can do it.
Netgear Router: Your Connection Is Not Private
1) Security Certificates
The most common reason for seeing such error messages over the web browser is expired security certificates for the website. If you are trying to access a website whose security certificates have expired and they are not updated yet, then you will be seeing this issue and that will cause you to not being able to browse the website. So, make sure that if you continue on the website, you actually trust it. Else, there can be some serious issues that you don't want to face.
The problem can sometimes be with your browser as well if it is not updated for extended periods. Modern-day web browsers update automatically, but they also have the option to stop auto-updates. So, if you are facing any such issues with your PC, make sure that your browser is up-to-date before you can try any other troubleshooting method to have the problem fixed.
2) Encryption on the Router
Another thing that you must consider if you are getting this error message on the browser is router encryption. Each NetGear Router allows you to select from multiple encryption settings such as WEP, WPA, WPA2 and more. These encryption protocols ensure that your network is safe from any sort of privy intrusions. If you are using the wrong sort of protection, or the encryption is not suitable for your network, you will be seeing such messages on the browser.
It is always advised that you keep the latest WPA2 encryption on the router to ensure that no one is able to connect and intrude on the information that is being transmitted over the network. Also, the error can be caused due to no encryption on the router so you need to be careful about that too.
3) Get NetGear Genie
If you have checked on both of the possibilities above, and you are still unable to get the reason that might be causing you to have this problem, then you need to install the NetGear Genie application and that is going to assist you. The NetGear Genie application will not only help you diagnose the problem that is causing you to have this issue, but it will also make it easy for you to fix up such problems with easy access to all the settings that you are going to need in order to get rid of the issue.