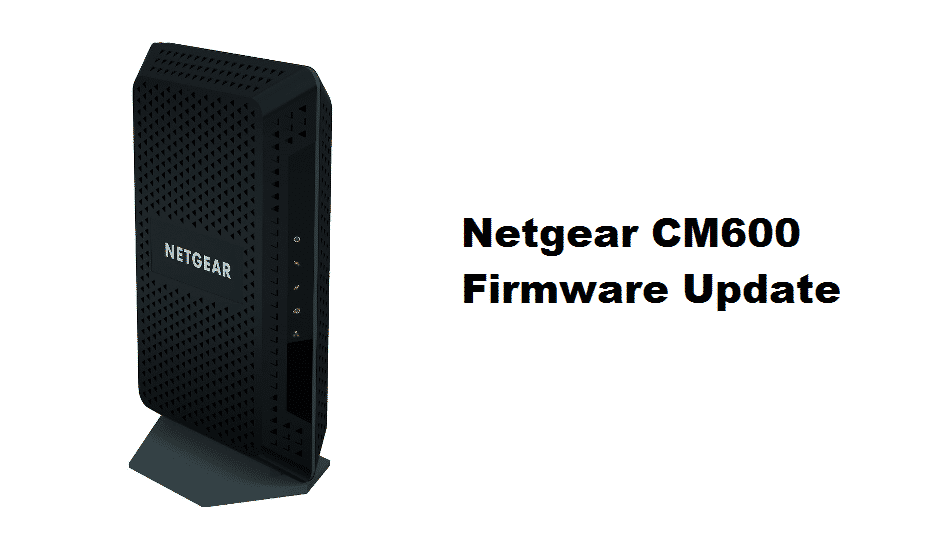 NETGEAR is the name of trust for most ISPs as their routers are being used worldwide for communication applications. They do not only make routers, but also some great wired modems and other networking equipment. Most ISPs use NETGEAR modem and routers to provide their subscribers with internet connections as their equipment has the perfect combination of performance and durability. Their routers and modems are not only great to use, but they also have future compatibility as well. A great feature that most people don't know about is that you can update the router firmware as well on such routers.
Netgear CM600 Firmware Update
Types of Firmware
There are essentially two types of firmware that are supported by NETGEAR cm600 for you to choose from depending on your choice and needs.
Stock Firmware
Stock Firmware is the firmware that is released by OEM, in this case, NETGEAR. Stock firmware is the best way to update your router as they are developed by the manufacturers and they provide optimal stability and performance for your router. Your router will not be lagging or crashing out of nowhere if you are using a stock firmware on it
The stock firmware can be downloaded from the NETGEAR website on the respective modem/router page. You will be able to find and download the latest version of the firmware on the website. However, if you feel like the latest version is not suiting you, you can also ask them to send you a previous version.
Custom Firmware
There are also tons of custom router firmware available on the internet that are developed and published by individuals or independent organizations. These custom firmware allow you to have additional features and controls over your modem or router, but they are not an ideal thing to use if you are not proficient at the technology.
The main catch with these custom firmware is that you never know about the stability on these. They are not optimized for the device performance and may have chances of developing errors and bugs over time. Your router can also crash eventually and there is not much you can do about it. Another thing to be considered about this firmware is that there is a huge possibility of security risks with such routers as developers can have control of your network connection any time they want.
Bottom Line
The bottom line is that you can update your NETGEAR CM600 modem's firmware but it is recommended that you install the stock firmware from their website only if you don't know much about networking and programming. There are too many potential risks that you don't want to deal with if you don't have ample knowledge of the stuff.
Before attempting any upgrades, you will also need to check with your ISP if your modem is provided by ISP, and installing any other firmware might void your warranty on it. NETGEAR provides the latest firmware version to ISPs as well, so they will be able to install it for you the right way if need be.