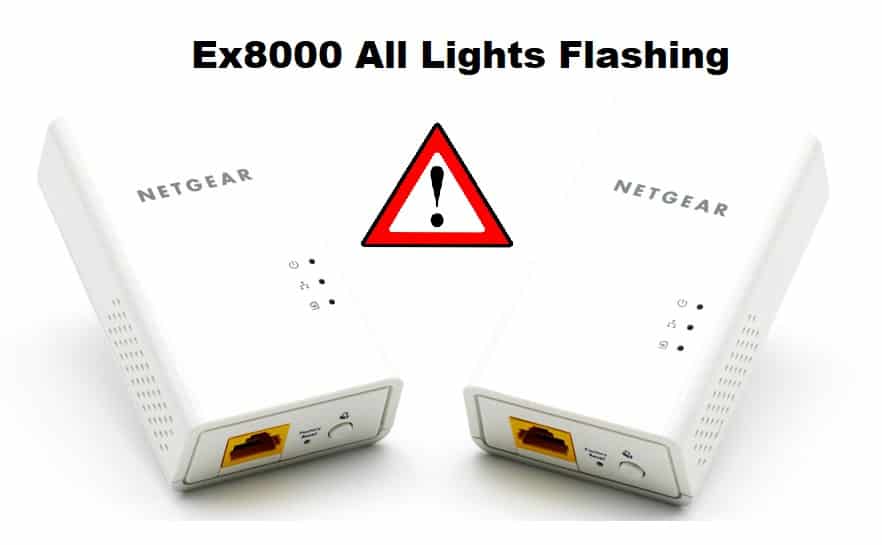 NETGEAR products are one of the best choices to make when it comes to broadband devices. Their robust coverage and interactive hardware interface are a great deal for broadband users. Having said that, it is very important to monitor your device's status. Oftentimes, you can resolve certain connection issues with your extender just by looking at the LED behavior on your extender. So it's important to have a little knowledge about what the LEDs on your extender mean.
Besides that, NETGEAR ex8000 all lights flashing is a commonly asked query that has taken the interest of many NETGEAR users. Therefore, in this article, we will discuss some ways to troubleshoot LED-related issues.
NETGEAR Ex8000 All Lights Flashing:
1. Reset You Extender:
If your extender's all LED lights are flashing it means that your extender is bricked. You cannot possibly tell whether it is a hardware or a software problem and your extender has gone completely useless. In such a scenario, it is often difficult to resort to troubleshooting steps because you do not explicitly know what is causing your extender to behave this way. Therefore the first thing you can do is reset your extender.
You cannot reset the extender using the web interface because it is not showing any activity and cannot be connected to a client via a wired or wireless connection. It is suggested that you reset your device by finding the reset button on your extender. Push down the reset button with a small paperclip or similar object and hold it for 30 seconds. Your extender should restart. If the flashing LED does not stop, proceed to step 2.
2. Corrupt Firmware:
If the reset does not help, your problem can be boiled down to one factor. A faulty firmware. Because this is one of the most common causes of broadband device failure, it should be checked for updates regularly. Improper or interrupted firmware installation has caused your extender to fail, so you are unable to upload or update the firmware of your extender using the standard methods.
Therefore you will need to upload the firmware on your extender via the TFTP. This process is used when all your firmware updates fail, your extender is bricked or the extender is unresponsive. Since the TFTP process to upload firmware is quite lengthy you will have to use the https://kb.NETGEAR.com/000059634/How-to-upload-firmware-to-a-NETGEAR-router-using-Windows-TFTP link to upload firmware on your extender.
3. Remove All The Connection From Your Extender:
Flashing LEDs can be aggravating, so disconnect all cable connections from the extender and leave it in a dead state. Also, unplug your extender from any power source and contact NETGEAR support for assistance. If your extender is still under warranty, you can request a replacement or if not we recommend you purchase a new one.