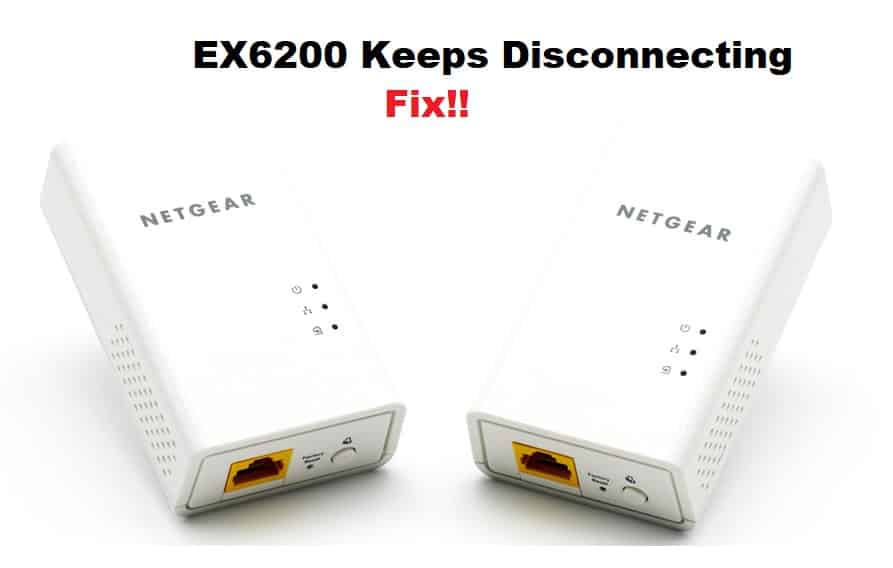 NETGEAR extenders are the most effective way to enhance your home networking experience. They offer incredible gigabit speeds as well as extensive coverage throughout your home. However, these devices, like other broadband devices, are sensitive to technical problems. Regrettably, connection problems, performance interruptions, and hardware issues are common among many NETGEAR extender users.
If you are one of those whose NETGEAR EX6200 keeps disconnecting and cannot provide a consistent connection, we have you covered. This article will walk you through some methods for troubleshooting connection problems with your NETGEAR extender.
NETGEAR EX6200 Keeps Disconnecting
Identical SSIDs Of The Extender And Main Router:
The most common cause of extender disconnection is having identical SSIDs for the NETGEAR extender and the main router. Your clients remain connected to your router even if the extender provides a better and stronger connection, leading you to believe that you have an extender connection problem. As a result, give your router and extender different names and ensure that each client connects to the extender network for a strong internet connection.
Placement Of Your Extender:
Another common reason for your extender's poor performance is improper or incorrect placement. An extender is connected to the router and uses its network to extend the range of your Wi-Fi. As a result, ensure that your extender is placed in the same areas as your router. Place your extender near your router if it is in a different room or on a different level of your home.
On the contrary, if your extender is too close to the router, your signal may be disrupted. Because both emit frequency radiations, the interferences from the router and extender may be colliding. Place your extender and router in an open area and keep them at a decent distance from each other as well as other frequency emitting appliances.
Check The Cable Connections:
Disconnection problems can occur if your extender and router are improperly or incorrectly configured. Check that the cables are in good working order and do not have any bends that could disrupt communication between the two. Furthermore, ensure that the Ethernet cable is connected to the correct port and that the corresponding LED lights up when you connect. To resolve the issue, disconnect your Ethernet cable and try a different one.
Firmware Update:
Your extender might have outdated firmware which is causing an interruption in its ability to connect clients to its network. To update your extender's firmware.
Access the web browser using a connected device (wired/wireless) and type in mywifiext.net in the address bar.
Log in to the web interface using the sign-in credentials of your NETGEAR extender.
Once you log in to the web page, navigate to the Settings tab and click on the Firmware Update button.
If your extender has any new releases of the firmware, it will update your previous firmware.
Reboot your extender and this should solve your issue.