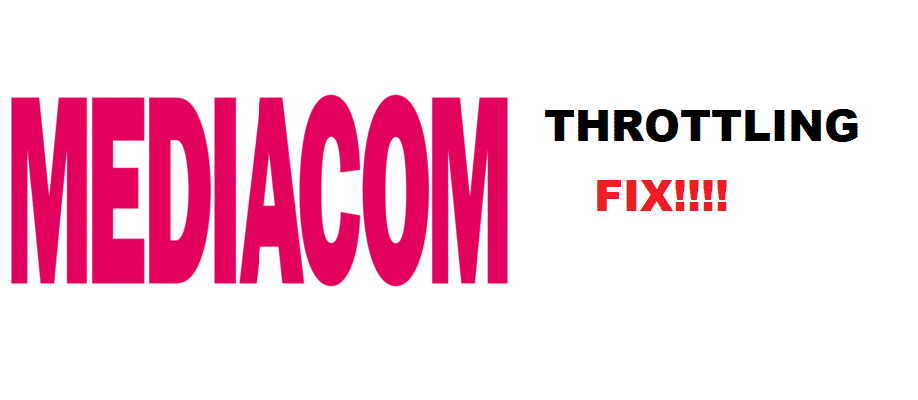 The internet has become an unapologetic part of our lives, and living without it seems impossible (well, it is). If you are using the Mediacom internet user and experiencing slow internet speed, you wonder if it's the throttling attempt. So, to give you all the answers, we have shaped this article, covering the Mediacom throttling issues. Let's have a look!
Troubleshoot Mediacom Throttling
Mediacom Throttling
Be it the slow downloading speed or upload speed, Mediacom has promised that they don't throttle the internet speed for any consumer. Upon asking the customer representative, they have outlined some common reasons and solutions for slow speed. So, let's see what they had to share!
1. Signal Issues
The first culprit is the signal issue that goes on with the modems. With this being said, it's pretty evident that your modem will be at fault. It's suggested that you call the customer representative services and ask them about the signal issues or potential modem issues. In some cases, they will send the technician to look at your modem, or you might need to send them the modem yourself.
2. Software Issues
If the modem is fine and there are no hardware component issues, you need to focus on the potential software issues. The wrong internet settings can be put under this umbrella as well. In this case, you should revise the internet settings on your Mediacom account. Even more, you can send the account information to the Mediacom support, and they will dig into the issues (and solutions for you).
What To Do If Nothing Works?
When you are using the Mediacom internet and suspect the throttling, hold that thought because that doesn't happen with Mediacom. However, you can try using the VPNs because it can mask your identity. This way, all the potential third-part throttling or data caps will be eliminated, and your internet will be up and running.
Even more, the internet speed can be adversely impacted if the router/modem lost the provisioning. In this case, you should call the customer service representatives and discuss the issue with them. There are high chances that they will take care of re-provisioning for you and streamline the internet connection for you.
The bottom line is that Mediacom doesn't throttle the internet speed for everyone. So, if your internet connection's speed is low, make sure you check the modem and call the experts to line out the causes and potential solutions.