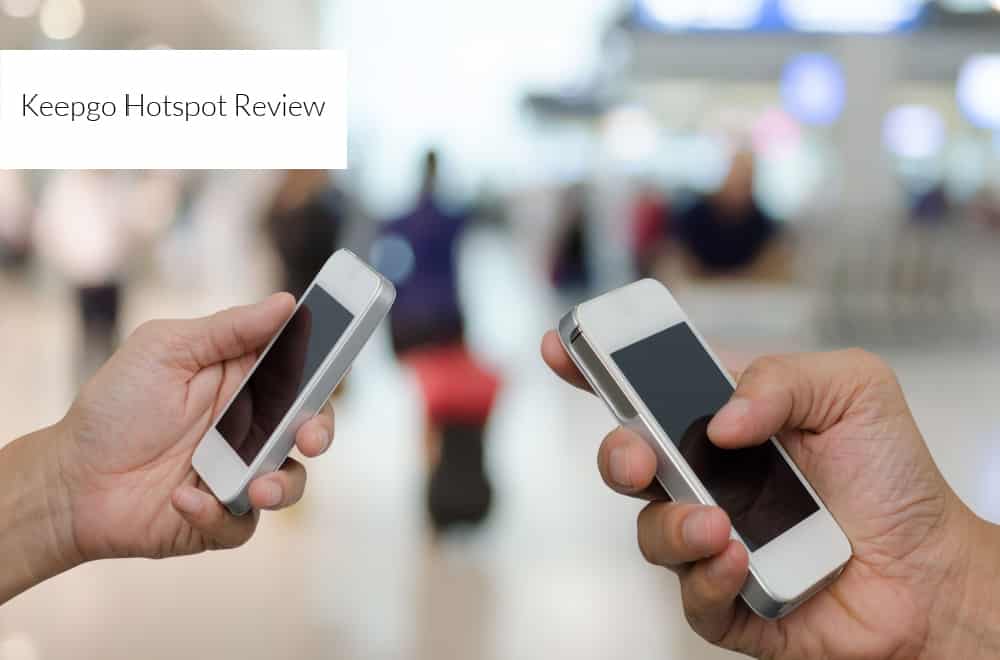 When it comes to mobile hotspot devices, one of the best options is the Keepgo mobile hotspot device. This hotspot device provides excellent coverage and high internet speeds, as well as affordable data plans, making it an all-in-one solution for your broadband requirements.
Since many users have shifted their interest toward the Keepgo hotspot device, we will be reviewing the specifications and features of the Keepgo hotspot to take a deeper look into what this device has to offer.
Keepgo Hotspot Review
1. Specifications:
The Keepgo hotspot device offers an exceptional 4G Wi-Fi technology that has a dual-band frequency class.  It means that you can enjoy a stable and fast internet connection across the 2.4GHz and the 5GHZ frequency bands. Moreover, you can expect some great wireless frequency standards of 802.11n, with a theoretical speed of 450Mbps at the 2.4GHz or 5GHz frequency bands, 802.11b with a speed of 11Mbps across the 2.4GHz band, and the 802.11g with a speed up to 54Mbps across the 2.4GHz frequency bands. All these add up to give you the best broadband experience.
In terms of network and device security and protection, it provides WPS security protocol to protect your home network from potential threats and harm. As a result, a high-speed, consistent connection provides complete security for your home network. Furthermore, its internal antenna aids in maximizing data transmission rates for faster data speeds.
2. Prepaid Data And Data Packages:
What makes this device unique is its ability to provide an unlimited lifetime prepaid data sim card. If you subscribe to a data plan with yearly refills, you will receive an additional 1GB of lifetime valid global data. That is a fantastic feature.
Coming to the data packages of the Keepgo hotspot, you can get a 100MB data bundle in just 3$, a 1GB data plan is 24$, a 3GB data plan for 58$, a 5GB data bundle for $79, a 10GB heavy data plan is $155, and 25GB data plan is $250. Furthermore, Keepgo allows you to use every MB of your data, so you don't have to worry about signing up for a 3GB data plan and only being able to use 2.5GB.
3. Features And Design
Keepgo hotspot is a durable device with customized features that improves your overall broadband experience. That being said, in addition to interactive data and high-speed 4G LTE, you can get exceptional coverage in over 100 countries worldwide. With your Keepgo hotspot's ability to connect to 16+ devices, you can easily connect phones, laptops, and tablets and enjoy smooth data transmission throughout.
Furthermore, a long-lasting battery offers an excellent 6 hours of usage time and an exceptional standby time of 300 hours. Besides that, a micro USB cable can be used to efficiently recharge your battery. In terms of design, the Keepgo hotspot is one of the world's smallest mobile hotspot devices. It has a sleek and minimal design with round-shaped edges; it fits easily into your pocket and purse and makes an excellent traveling companion.