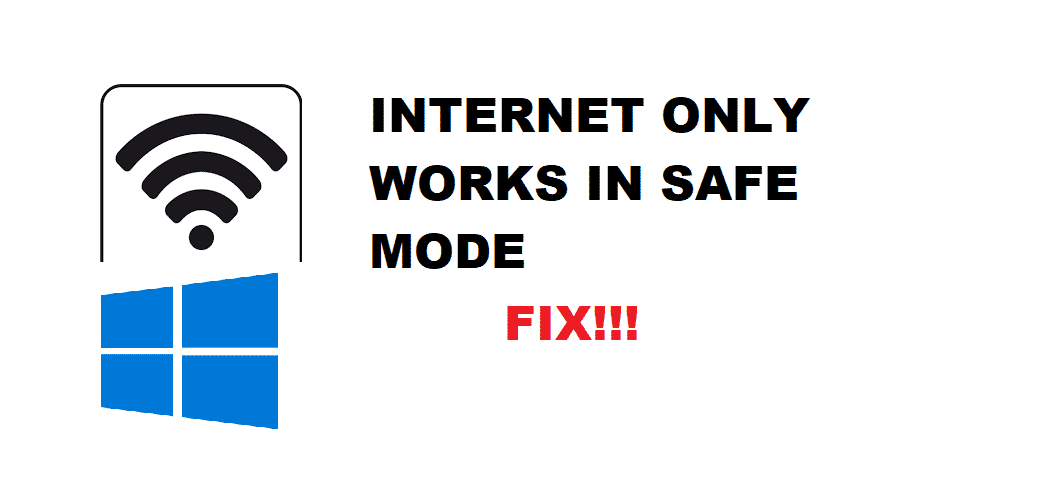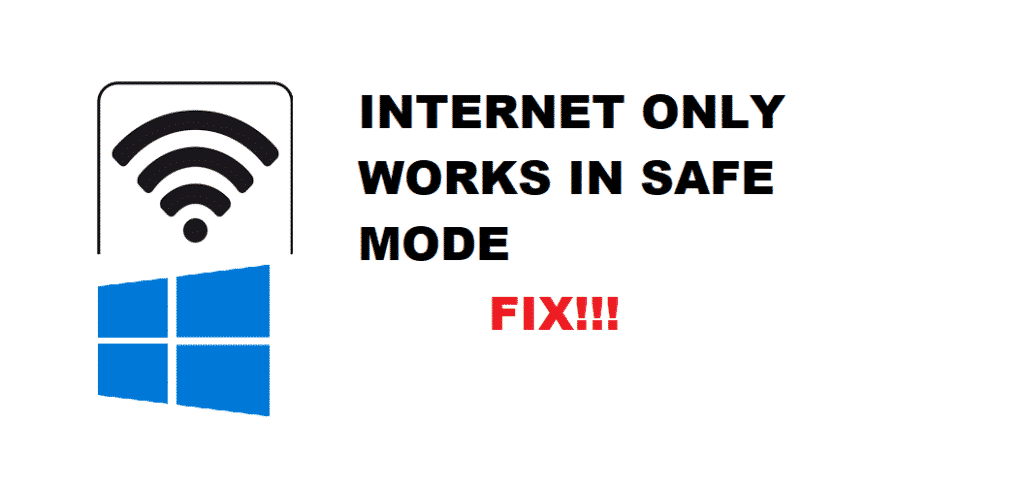 Most of the users have encountered that their internet only works in Windows 10 Safe Mode with Networking enabled while it doesn't work at all in normal mode. They face this persistently even when their device is confidentially connected to the internet.
What happens in Safe Mode? Software Programs such as MSN messenger and Skype still work in the normally enabled mode however anything other than that has been tried to access but the internet wouldn't connect to it.
A few times back, this issue wasn't a much encountered one but with time most of the users came out with the same issue complaints. Don't worry, you aren't alone. In this article, we will walk you through some authentic troubleshooting methods that'd possibly solve your internet only works in Safe Mode. This guide is for Windows 10 users.
How To Troubleshoot Internet Only Works In Safe Mode Windows 10?
Before you start with the troubleshooting solutions, ponder upon following points:
Have you received an error message when you were trying to access the internet in Normal Mode?
Do you have any Security Software or any Antivirus installed in your PC's system?
We assume that you have already done that. Considering this, your issue could be due to unprecedented changes in TCP/IP and WINSOCK settings for your internet connection.
However, if you haven't carried out the aforementioned functions, get over with them ASAP.
After getting done with it, refer to the following solutions:
Reset TCP/IP & WINSOCK Settings:
In this method, you are required to reset TCP/IP and WINSOCK settings in your PC via Command Prompt (probably set on Admin Mode).
To reset TC/IP and Winsock, follow these instructions:
Go to Windows Button.
Type cmd and click Enter.
Right-click on Command Prompt.
Select the "Run as administrator" option.
Now Type the following commands and keep hitting Enter after each command.
Netsh winsock reset
Netsh int ip resetlog.txt
Restart your PC and check if you are still seeing the same issue.
If you are still having the same problem, proceed to the next solution.
Perform Clean Booting:
This is one authentic and most-working solution to solve the prescribed issue. To go deep into this method, you would need to use the link: https://support.microsoft.com/en-us/kb/929135.
Upon finishing troubleshooting steps mentioned precisely for Windows 10. Make sure to reset the computer and start as usual after you are done with clean boot troubleshooting.
Perform Detailed Windows 10 Troubleshooting:
First of all, we hope that any of the above solutions work. However, if none of them works, then it is time to go deeper into the issue and start from the very scratch.
Navigate to the link http://windows.microsoft.com/en-us/windows/network-connection-problem-help#network-problems=windows-7&v1h=win81tab1&v2h=win7tab1&v3h=winvistatab1&v4h=winxptab1. This link has precisely directed and addressed the whole issues with wireless and wired networks.
Final Thoughts:
We are putting end to this with the hope your "Internet Only Working in Safe Mode with Windows 10" gets resolved. However, if it didn't. No need to lose hope. Just contact any experienced tech-savvy or specialist.