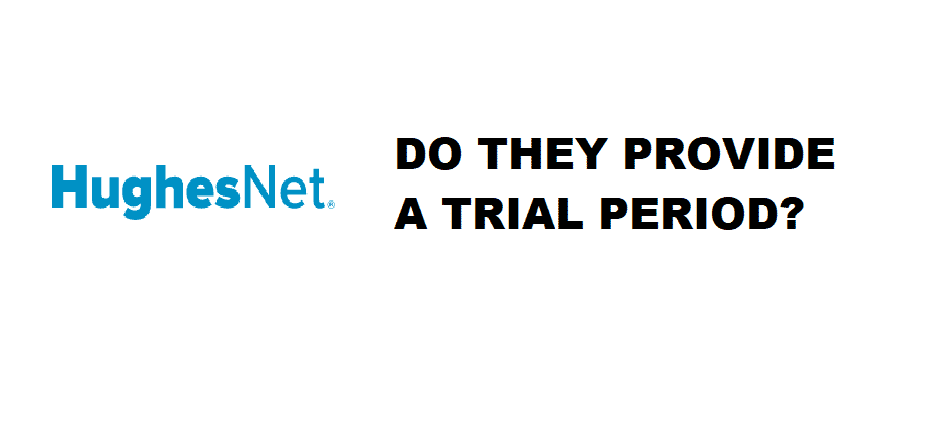 Providing internet services to its users for so many years, Hughesnet is one of the top American companies you may rely on. They provide satellite internet service with increased bandwidth. If you are an American resident, then depending on Hughesnet in rural areas is not a wrong thought.
Despite being such a great internet provider, some people have queries related to Hughesnet internet services. One of the most crucial questions that everyone asks before subscribing to Hughesnet internet is their trial period. So, today we will let you know about the Hughesnet trial period. Be with us if you have any queries related to the Hughesnet trial period.
Does Hughesnet Provide a Trial Period?
There is significant confusion among the people of America that whether Hughesnet will provide them with a free trial period or not. The brief answer to this question is Yes. Hughesnet cares about its customers, and for their satisfaction, Hughesnet provides its subscriber with a 30 days trial period.
It's one of the rarest things that an internet provider can provide it to its customers. But, by going against all the odds, Hughesnet has been providing its customers with a 30 days free trial period. This trial period allows you to cancel your Hughesnet internet subscription if you are not satisfied with it under 29 days.
Hughesnet Cancelation Policies
There are some contradictions that Hughesnet subscribers will have to pay a cancellation fee of $400 if they cancel the subscription even during the trial period. Most of you reading this must have also faced a penalty of $400, but this penalty is not because of the subscription's cancellation. It is because you must have failed to ship back the modem and other related devices back to Hughesnet under the course of 45 days.
Hughesnet has mentioned it in their policies that failing to ship the device within the 45 days of the cancelation of subscription will cost you some bucks. But, you canceled the subscription before 30 days and has shipped the devices back to the company within 45 days then the Hughesnet will waive the termination fee.
The terms and conditions of Hughesnet are not harsh for its customers. It has provided you the right to cancel your subscription within the 30 days trial period. But, if you have entered the two-year subscription plan of Hughesnet, the package's early cancellation will cost you a few dollars.
Conclusion
In the article, there is everything mentioned that you need to know about the Hughesnet trial period before subscribing to canceling it. We have discussed in detail all the policies of Hughesnet related to cancellation, their procedure of cancellation, and penalties if the subscription is not canceled within due time.
So, if you need to know about the trial period of Hughesnet, then give this article a good read. It will help you to know about the terms and conditions of Hughesnet before subscribing to it. If you need to know any other thing about the Hughesnet trial period, then let us know in the comment section.