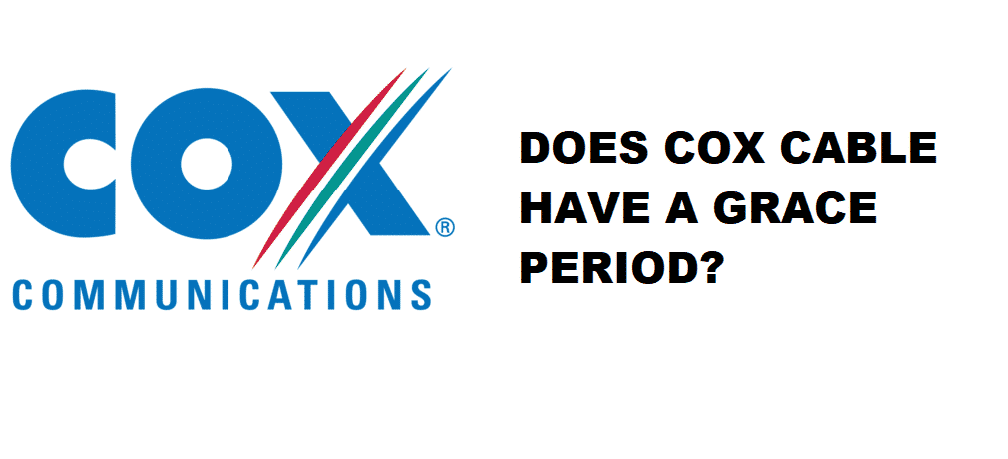 Sure, the internet and cable services are integral, but it has led to a plethora of issues. For instance, the Cox cable users are increasing with each passing minute, which means payments are important to discuss. As far as the grace periods are concerned, Cox Cable has taken care of the users. So, if you were thinking, "Does Cox cable have a grace period?" keep reading the article because we have the information for you!
Does Cox Cable Have A Grace Period?
Grace Period For Cox Cable Users
If the customers aren't able to pay their bills on the due date and time, there are chances that they will start thinking about the termination. First of all, Cox isn't too unconcerned about the customers, which is the prime reason that they have allocated the grace period. With this being said, Cox Cable offers a five-day grace period if the due date has surpassed.
As far as the non-payment processes are concerned, the termination starts after 23 days of the due date, which offers the grace period of 23 days, pretty reasonable! On the other hand, if you cannot pay the bill due to any reason, you can ask for a one-time extension of ten days. This extension becomes eligible after four months of one extension.
To ask for the extension in billing time or the grace period, you can call the local Cox credit services for easy extension. But there are people who have already used this option but need additional assistance. In that case, you can call up the Cox representatives and ask them for the post-dated payment. These dates are set mutually by the users and the company.
The representative tends to offer possible dates, and you can choose the one that suits your budget and needs. It is suggested that you talk about these details and arrangements with the Credit Services department of Cox Cable. You will need to call the local billing number for in-depth information regarding the accounts and services.
Late Fee After Grace Period
For the people who couldn't pay the bill and thinking about the late fee issues, well, there can be that issue. After the grace period of five days, you will be charged the late payment fine. Keep in mind that you won't be charged for the five grace days. On the other hand, it is suggested that you ask for an extension before the grace period ends, so you don't have to call the retention department for fee waiving.