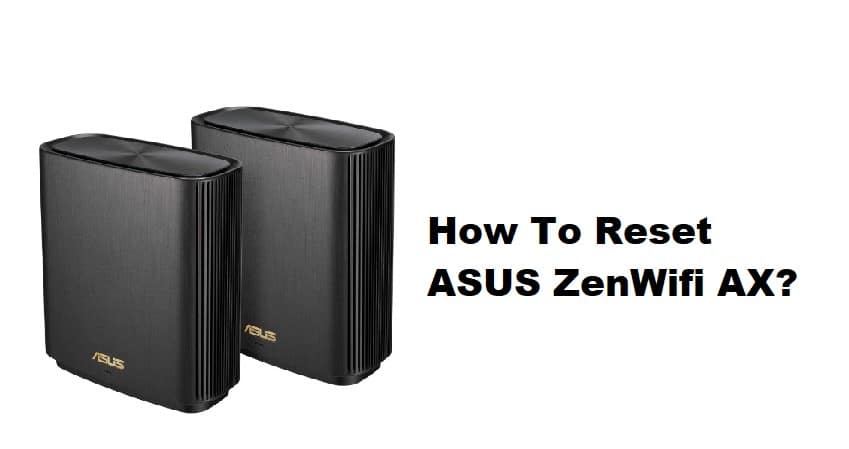 The ASUS ZenWiFi AX is a powerful ASUS router that provides seamless whole-home coverage and optimizes internet speeds, allowing you to enjoy high-speed internet throughout your home. Whether you are a heavy internet user or want a network optimized for gaming and streaming, the ASUS ZenWiFi has you covered.
However, it should be noted that these devices are prone to technical errors. Since users have asked how to reset ASUS ZenWiFi AX as this is an effective method for resolving router-related issues. This article will walk you through the process of resetting your ASUS internet router.
How To Reset ASUS ZenWiFi AX?
Factory resetting a networking device is sometimes the simplest and most effective way to resolve technical issues. If your router is experiencing frequent connection problems or is not performing as expected, resetting the router is a simple solution. Because a factory reset erases previously configured settings, it is recommended that you have a settings-only backup of your router so that you do not have difficulty configuring the settings again.
Here is a step-by-step procedure to reset ASUS ZenWiFi AX;
Firstly, shut down your router by removing it from the power source.
Now locate the WPS button at the back of your router. Press and hold the button and turn on your router.
Make sure the power light is on. At this stage, you are still holding the button.
Now notice the behavior of the LED power light. Let it illuminate a white color.
Then the LED will turn off and after a few seconds, it will start flickering a green color.
Wait till the LED light turn off for the second time and release the WPS button now.
Press the power button and reboot your router.
Your router has been reset.
This procedure is known as a router hard factory reset. In many cases, pressing the reset button on your router will not allow you to completely reset it. This procedure will work best for you if you want to vanish your configured settings. You can also perform the reset button procedure, but this does not guarantee a complete factory reset.
Make sure that your router is powered on.
Locate the reset button at the back of your router. The button location may vary according to the model of your ASUS router.
By using a paperclip or a similar sharp object press the reset button.
Hold the button for 15-20 seconds until the router reboots. This will put your router back to its factory settings.
Now you can configure the network credentials again for your network. All of the connected clients will disconnect from the network and you will need to connect them again using the newly configured credentials.