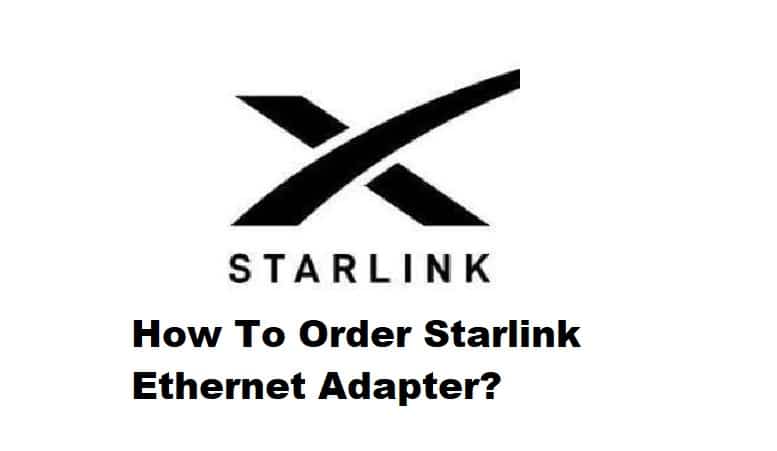 Ethernet Adapters are an excellent way to connect your Starlink network to a wired network. Wireless connections are simple to manage, but wired connections are far more reliable and faster, which is why Ethernet Adapters are so useful and in demand among users.
If you're searching the internet for a simple way to order your Starlink Ethernet Adapter, you've come to the right place. Ordering Starlink accessories is not a difficult process; however, you must take note of certain procedures which are important for accessing the official Starlink store. So, in this article, we will go over a step-by-step procedure for ordering a Starlink Ethernet Adapter.
How to Order Starlink Ethernet Adapter
Many users become victims of online scams when they are duped into purchasing Starlink items at lower prices than those found on the official websites. This practice has made it difficult for users to place orders for Starlink accessories on third-party websites. However, third-party stores such as Amazon and Starlink Accessories are reliable sources for ordering your accessories. You can place your order on the official Starlink store at shop.Starlink.com, and here's how.
First, make sure that you have a Starlink account. If you don't have one you will have to sign up for an account to view the official Starlink store.
If you have an account but you have paid 99$ for the pre-order deposit then you are not eligible to purchase any official Starlink accessories from the Starlink shop.
Wait until your order is renewed to full order and you can access the store to purchase your Starlink ether Adapter.
Once you are eligible for a Starlink full kit order, you can buy the Ethernet Adapter from the Starlink store.
Go on the search bar and type in Ethernet Adapter and you will be shown variations.
Choose the one that matches your interest and add the item to your cart.
You can also shop for different mounts during the Starlink kit order.
Now you can check out the Ethernet Adapter from the store and choose a payment method.
Your Ethernet Adapter will be shipped to you in due time.
For those wondering if they can order the Starlink accessories from the store without purchasing the initial kit. It is difficult to purchase mounts and other accessories without first purchasing the Starlink kit. If you do not buy the kit, your account will not be able to place orders from the Starlink Shop. However, because they do not have a policy regarding the purchase of the Starlink kit, you can purchase various Starlink accessories from third-party stores. However, only an official website should be trusted to purchase networking products because they are genuine and first-hand.