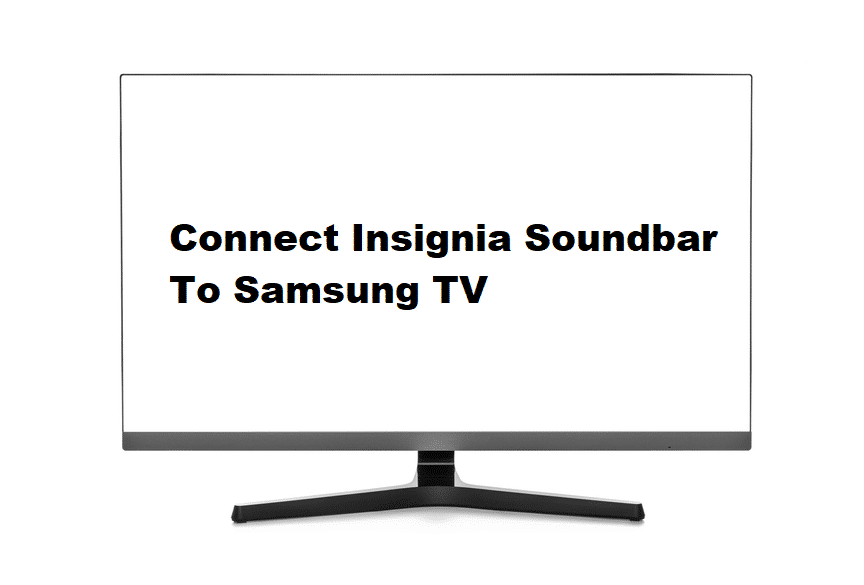 Samsung TVs are pretty great when it comes to the audio and you get to enjoy some of the best speakers on them as well that will help you to enjoy the perfectly right experience with your favorite TV channels, some series, or the favorite movie that you might be wanting to watch for some time now.
However, for some people that sound is not enough and they might want to enhance the audio experience for their Samsung TVs.
There are multiple options for you to try out in order to make it work, but Insignia soundbars are pretty great when it comes to having the perfect audio quality with the right details and crystal-clear effects.
If you are looking to connect your Insignia Soundbar to your Samsung TV, here are a few things that you must know about.
How To Connect Insignia Soundbar To Samsung TV?
Is it Possible?
The first question that you might have on your mind is that if it is possible for you to connect those Insignia soundbars with your Samsung TV. Yes, it is entirely possible and you don't have to go to much trouble either to make it work for you.
It is pretty simple and not only it is possible, but you also get to enjoy different connectivity options to make it work for you. That would depend on the model of the soundbar that you are getting and the TV you have, but here is how you can get it done.
How to Achieve this?
There are basically two options for you to connect your Insignia soundbar with your TV and both of them are pretty great. You just have to figure out which of these methods suit you best and what options are being supported by your devices and that will help you to connect them effectively.
Optical Cable
You get a high-quality optical cable in most of the Insignia Soundbars out of the box so you don't have to worry about a thing there.
You just have to plug in one end of the optical cable in your Samsung TV output port and the other end on the Insignia soundbar that you are trying to connect and then connect the soundbar with power through any wall outlet at your place.
That will perfectly help you out and you will not have to worry about a thing afterward as long as the connection is not interrupted due to some reason.
Bluetooth
We are getting these latest innovations and Bluetooth is one of them that allows you to enjoy just the perfect experience that you might be seeking. Bluetooth supports cross-device connectivity as well so you don't have to worry about all the hassle that comes with different wires and cables.
You just have to check if your Samsung TV and the Insignia soundbar you are getting are compatible to be used with Bluetooth. After that, you can pair them up and you can place the soundbar wherever you like for the perfect audio experience.