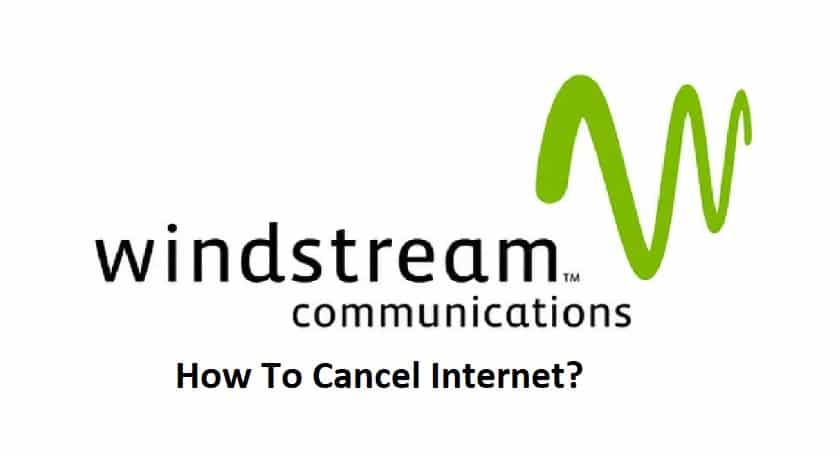 Windstream is one of the best internet service providers available, irrespective of whether you need an internet connection for your home or office. In addition to the data network and internet services, they have voice plans available.
The company has been around since 2006 and has been offering fiber internet and 5G fixed wireless services to millions of users. However, if you have subscribed to their services and aren't comfortable with the plan or service, we are sharing how you can cancel the internet!
How To Cancel Windstream Internet?
Canceling The Windstream Internet Subscription
It's common for people to think that canceling the internet subscription is challenging but Windstream doesn't have any challenging contract that you have to navigate through. For this reason, we are sharing different ways of canceling the subscription, such as;
On Call
Calling the company is one of the quickest and most reliable ways of canceling the subscription. You can call them at 1-844-263-0772 and tell them the reason behind the account cancellation. The call-based customer services are available from Monday to Friday between 8 AM and 6 PM.
On the other hand, the weekend timings are 8:30 AM to 5:00 PM but they are only available on Saturday (Sunday is off). Also, the timing is ET zone.
On Live Chat
Just like other companies, Windstream also has a live chat available, which allows the users to get their queries answered. Having said that, you can contact the live chat to cancel the subscription.
The live chat is available from 8 AM to 6 PM on Monday to Friday. However, Sunday is off but the live chat is available on Saturday from 8:30 AM to 5:00 PM.
On Email
There is an online contact form available, which you can fill out if you want to cancel the subscription. In addition, you can send your case to [email protected] (make sure you share your account details and the proper reason behind the cancellation).
It's recommended that you send the email a few days before the weekend to make sure your request is processed quickly. Usually, the representative gets back to you within 24 hours but it can take up to 48 hours, so keep a time margin.
In-Person
Last but not least, you can always visit the nearby Windstream store and ask them to cut the connection and delete your subscription. It's actually the most reliable method for people who have a Windstream store nearby.
Additional Things To Know
Now that we have mentioned four different methods of canceling the Windstream account, we are sharing some tips to quicken up the process, such as;
When you first call the company for account cancellation, they will provide you various promotions and deals to keep you as a customer but make sure you know how to say no (you've to hold your ground)
It's better to ask the customer support agent to connect you with the retention department and be friendly because they don't go down without a fight
Always make your cancellation reason air-tight, so they cannot find a loophole
Always clear your bills before putting in the cancellation request