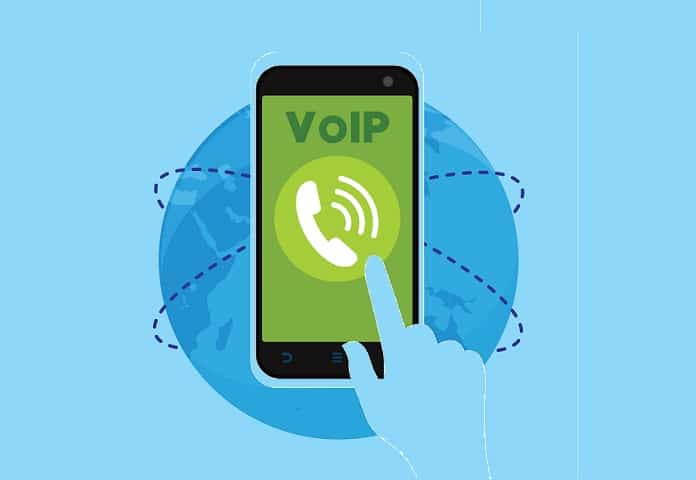 Voice over Internet Protocol (VoIP for short) has changed the way we communicate with one another.  If you are already familiar with using VoIP to speak to your family and friends using your PC, the increased use of mobile devices coupled with wider availability of high speed connections has taken VoIP to a whole new level.
Since high speed broadband connections have increased in availability the cost has decreased which makes VoIP the answer to otherwise exorbitant phone bills.  VoIP allows you to make phone calls over the Internet by taking conventional voice analog signals and converting them to digital data before transmitting it over the Internet.  VoIP companies such as Skype have prompted a movement toward a new and cost effective ways to make phone calls.  And now VoIP is moving to cellular phones and other mobile devices such as your tablet PC.
If you are unsure as to how mobile VoIP works with mobile devices to help you save on your telephone bill, the following information will provide you with an overview of mobile VoIP and how it works.
What is Mobile VoIP?
If you have already been using VoIP with your PC then you are aware that VoIP allows you to make telephone calls using a high speed Internet connection as opposed to a conventional telephone line.  By converting your voice signal to digital data you can make telephone calls to another VoIP user or landline phone.  Up until the availability of high speed connections for mobile devices, VoIP was limited to those with a personal PC and broadband Internet connection.
But now with the use of 3G and 4G connectivity in mobile devices you can access mobile VoIP using your cellular phone.  A mobile VoIP connection means delivering voice communications over a high speed broadband connection using your mobile phone.  In most cases you can also initiate a face-to-face conversation using voice and video.
The difference between mobile VoIP and a standard cell phone service is that a VoIP call is being transmitted over a high speed network which is provided by a third party as opposed to a  call being placed over the cellular phone network provided by your carrier.   By using mobile VoIP you do not use up minutes on your cellular plan and instead, your call is transmitted over a network provided by a mobile VoIP third party and via your mobile device.  This is one of the greatest advantages to using mobile VoIP because it saves on your cellular phone bill and typically does not incur charges for long distance calling.
How Mobile VoIP Works
There are multiple methods for using mobile VoIP and it basically works like using VoIP with your PC except you are replacing your PC with a mobile handset or other portable device.  This creates a more ubiquitous environment since you can access VoIP from virtually any location which has access to WiFi with high speed broadband.
In order to take advantage of mobile VoIP it is necessary to have a mobile handset or other device which has Internet capability and is WiFi, 3G, or 4G enabled.  Your mobile device must also have the capability to handle VoIP applications such as Skype and Google Talk.  Your cellular carrier will have the necessary information on which devices have the appropriate capabilities to handle mobile VoIP.
Some mobile phones come with the necessary VoIP software preinstalled such as AIM, Google Talk, Skype, and others.  If the software is not preinstalled it is necessary to access the Internet with your mobile phone to download and install the VoIP software.  Your mobile device must also be able to function as an SIP client.
SIP stands for Session Initiation Protocol and is used to facilitate VoIP communications sessions for more than one user.  The sessions can include voice, instant messaging, and multimedia such as videoconferencing applications.  SIP must work in conjunction with Real Time Transport (RTP) protocol for sending and receiving data over voice communications.  The two technologies require a high speed IP connection to support WiFi, EVDO, LTE, or WiMAX.
SIP technology is designed to facilitate communications between IP networks and by using servers and devices which are SIP-enabled. The technology is necessary to transmit VoIP data between users and mobile devices. The networks and servers can be configured to serve an organization and a staff of workers or to serve individuals using their mobile device as an extension of the network.
Advantages of Mobile VoIP
Mobile VoIP is becoming very popular due to the many advantages it offers to mobile device users.  The primary benefit is the ability to save on your long distance calls and minutes through your cellular carrier.
Other advantages include the ability to call anyone for free regardless of where they are located, make long distance calls to landline phones at a fraction of the cost of conventional long distance calling, forward your calls to a landline phone or mobile device, use the included instant messaging service if you prefer not to talk on the phone, use conference calling with videoconferencing capabilities, transfer files when you are holding a meeting via conference calling, and being able to see when others are available for calling, to name a few advantages.
If you have been using VoIP for any length of time with your PC you may be wondering whether or not you sacrifice any of the features when switching to mobile VoIP.  The answer to this is "no" and actually you get the same features plus a few new additions.
The fact is that most of the mobile VoIP providers are offering state-of-the-art services that you typically pay extra for with traditional phone service providers.  When you use mobile VoIP you can transfer calls from to or from your mobile device to a destination of your choice and take advantage of caller ID and call waiting just like you do with a traditional phone service.  Most mobile VoIP providers also offer redial and three-way calling minus the typical extra service fees.
In most cases, you can still access some of the great features you enjoy with VoIP and your PC including forwarding calls to a specific telephone number, voicemail capability, and call blocking.  Additionally, you can handle telemarketers by providing them with a busy signal or a false message that says your service has been disconnected, to name a few features.  You also can retain the features you are already using with your PC when you use mobile VoIP with your cell phone.
Although VoIP has been in existence for a few years now it is just beginning to be realized by more users and organizations.  As it advances into mobile, the end results will represent a significant change in the way we view communications while reducing the costs associated with traditional phone line services.