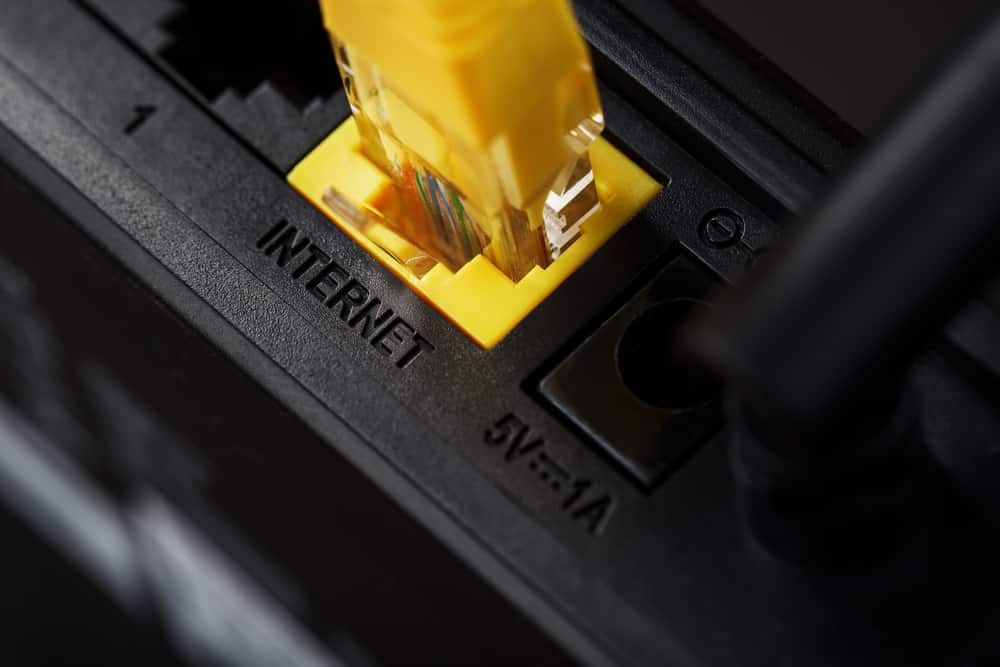 Using a well-designed and feature-rich modem router is essential to achieving a high-speed and interruption-free internet connection. This is why internet users are so particular about the internet modems and routers they use. So, if you've been on the lookout for a reliable device, we have a Hitron CODA 4589 review in this article because it's one of the most high-performance modem routers out there!
Hitron CODA 4589 Review
Let's be honest, Hitron is not a well-known name in the market, but they have truly made a mark by launching this modem router combo. Designed with the combined features of modem and router, it's everything you need to establish a wireless as well as aired connection. It has been designed with DOCSIS 3.1 internet protocol, which allows the users to achieve an internet speed of over 10Gbps, which is pretty amazing – it's enough to achieve the fiber-like network speed without using fiber optic internet.
It has been designed with two voice ports that help achieve voice-over-internet connections. With this modem and router combo, you can get 802.11n for a 2.4GHz wireless channel and 802.11c for a 5GHz wireless connection. These internet standards help increase the wireless connection's coverage and range to deliver high-speed internet. In addition, Hitron has added the bonded MoCA 2.0 setting, which is suitable for achieving a wired internet connection.
It is a high-performance internet hub that can be used to achieve multi-gig voice and internet speeds. As a result, the users will be able to achieve ultra-HD streaming quality, and the networking speed will be optimized as well. The 802.11ac Wave 2 configuration, can help achieve an internet speed of over 2.3Gbps, while the DOCSIS 3.1 protocol helps achieve over 10Gbps downstream internet speed. Having said that, it's a reliable unit for small businesses and homes.
1. DOCSIS 3.1
This internet protocol can skyrocket the internet speed to a whole new level and can improve the capacity of your HFC network by over 50%. In addition, it helps reduce latency, which means you can connect multiple devices to achieve a better internet connection. In addition, digital streaming will be improved, and the internet service will be fast and reliable.
2. Multiple Features
Hitchon CODA 4589 has been integrated with features of six devices into one unit. For instance, it includes a multi-gig modem, a home router with 4 Ethernet ports (they have gigabit support) to achieve top-notch wired internet speed, and a dual-band access point with 802.11ac to achieve cutting-edge wireless speed and coverage. In addition, there is MoCA 2.0, two voice ports for telephonic use, and last but not least, there is a DLNA media service for image, video, and audio serving.
3. Wireless Connection
When it comes down to the gigabit internet service, you need to remember that it needs a powerful Wi-Fi device and this modem and router combo delivers ultimate support. It has 802.11n for a 2.4GHz wireless channel and 802.11c for a 5GHz connection since it has a dual-band design. In addition, there are MU-MIMO access points to achieve an error-free wireless internet without any compromises on internet coverage.
In addition, with the Wave 2 feature, the internet performance will be enhanced, and you will be able to use the internet on various devices without compromising on the signal strength and quality. Moreover, there is MoCA support available to extend the internet connectivity throughout the space. As far as the wireless channels are concerned, it offers eight upstream channels and thirty-two downstream channels (the channels are bonded).
4. Setup
Installation of Hitchon CODA 4589 is pretty easy because there is a TFTP built into the client, which automatically acquires the configuration data and IP address from the server. This means that a few connections will optimize the internet connection. In addition, it supports pre-enabled and pre-configured wireless security because there is a WPS option. As a result, the users will be able to optimize a secure wireless internet connection without any manual configuration. Last but not least, there is HNAP, SNMP, and TR-069 support for remote management of the device.
The Bottom Line
This modem and router combo is one of the best you can find in the market as there is a DOCSIS 3.1 internet protocol that improves the internet speed and optimizes the digital streaming experience. The only downside is that the customer support isn't responsive!