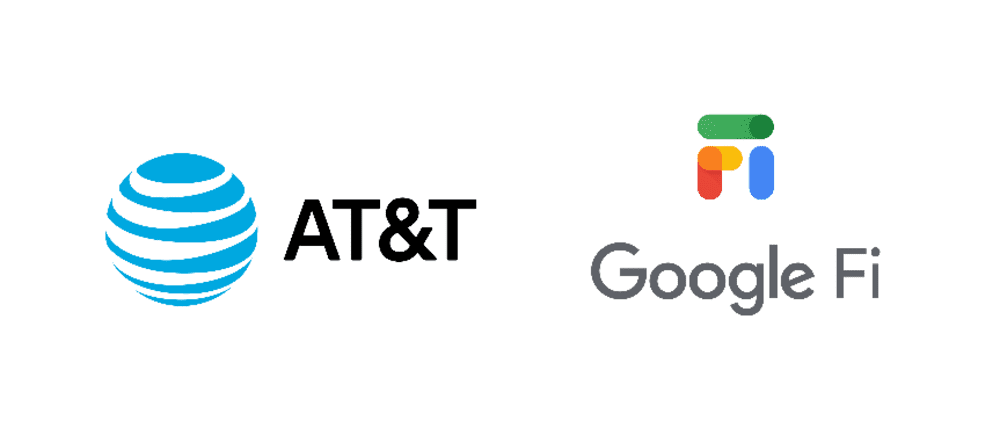 We are stepping into an era of technology that knows no bounds and limits. Each day we get to see a new innovation that makes our lives simpler and more convenient. Google Fi is one such service offered by non-other than Google itself that you can use to replace your regular carrier and it allows you certain perks over the traditional phone carriers. The service can be relied upon as it comes from Google, a name that we all trust, and they are proven pioneers of technology. However, the decision can be a bit hard for you if you are satisfied with your current carrier in all the aspects. To make this leap of faith, you need to understand what you are signing up for, and what will it bring to the table for you. To understand things better, let's have a look at Google Fi, and how it fares against the most major Network Carrier in the US, AT&T.
Google Fi vs AT&T
Google Fi
Google Fi is an MVNO telecommunication Service by Google. It allows you to make telephone calls, use SMS service, or even have cellular internet along with Wi-Fi at google points. The best part about Google Fi is that it operates on all major platforms including GSM, CDMA, HSPA+, and LTE. Google Fi being an MVNO (Mobile Virtual Network Operator) uses Sprint, T-mobile, and US Cellular towers for connectivity across the US, as they are the strongest networks with optimal connectivity all over the country. To understand it better, let's have a look at some major important points and how they can be compared with AT&T.
Signal Strength and Connectivity
Signal Strength is a major concern for any cellular service provider as you would need to have better connectivity all across the area with proper coverage. Google Fi has the edge of having multiple towers from different providers so you can have optimal signal strength and better connectivity no matter where you are. Not only that, but it also offers you e-sim connectivity over a virtual network making it one of the strongest networks in the US.
Tariffs
The service is in its initial phase, so you can expect better tariffs than another similar network. However, they surprise you with unbelievable rates that are unmatched in terms of pricing. You can have a plan for all your devices which means you won't have to get a sim and pay for each device separately. You can choose to pay for the data you consume or opt for their unlimited plans with no limits and fixed pricing per month giving you the liberty to enjoy best calling and internet quality all over the US.
Freedom
Google Fi can be used on any unlocked Android phone or even iPhone. That means you don't have to worry about signing a contract with any of those companies and stick to them at all times because your phone is carrier-locked. You can enjoy a network that is simply too good to leave, and you will never have any hassle if you wish to switch carriers ever.
AT&T
AT&T is one of the largest cellular service providers in the US that stands alone and is setting new bars of standards and popularity among its consumers. The network is super-fast with optimal coverage all over the US and you can truly enjoy their network no matter where you go. To see how it can be compared with the Google Fi, let's have a look at some top features.
Signal Coverage
AT&T covers all US and Canada with the most optimal signal strength. In terms of coverage area, AT&T is second to none and you will never have to face the coverage issue within northern America if you are using AT&T.
Tariffs
Tariffs and plans for AT&T might be slightly higher than other carriers but they are worth each penny being paid for. If you have a look at Google Fi and AT&T, AT&T seems a bit cheaper than Google Fi as they don't have to pay extra to other cellular companies because they have their own equipment and towers for the reception, making them a better choice for you if pricing is something that you need to consider.