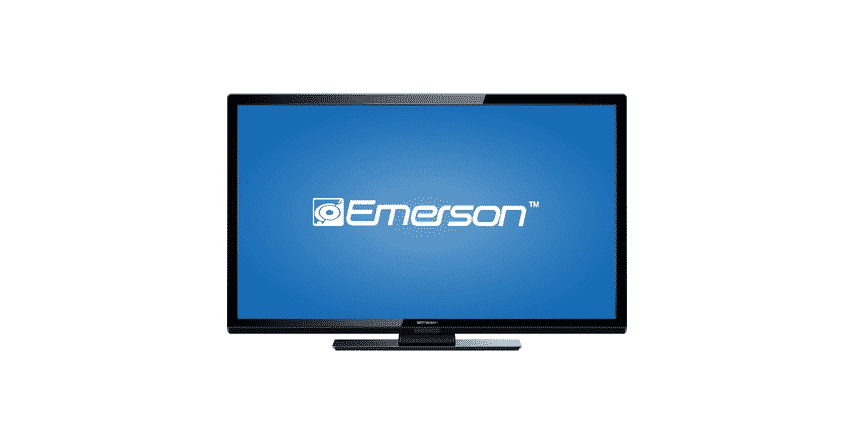 Emerson started as the radio manufacturer in US back in 1912, and has gathered tons of users for their durable and better-performing devices that are simply too good and are available at most affordable prices.
It is good for those who are not looking for anything with bells and whistles attached and want to enjoy a truly enhancing experience for all sorts of needs that they might have without having to break their bank.
Emerson TVs is not some of the most high-end or feature equipped models out there in the market, but they are pretty affordable, sturdy and durable. These TVs can get the job done for you, and will last you for years with enhanced experience.
Emerson TV Error Codes
There are not many problems that you will get on these TVs from Emerson, but like any other technological products that you can possibly get your hands on, they are not free from errors as well.
There are no error codes shown on the screen if some problem occurs, but they have their own mechanism of showing these error messages.
The lights on the Emerson TV will blink differently each time a component goes bad or there is some sort of error message, so you can know what the problem might be and fix it efficiently. A few such error codes and their solutions are:
1) Power light Blinking and coming on after leaving it unplugged for a considerable time
At times you get this error on your TV with the light blinking several times and then it will go off. The light will always come on, if you leave the TV unplugged for 30 minutes or so, and otherwise, your screen will be blank and there will be no light indicators either on the screen.
So, to fix this problem on your Emerson TV, here are a few things that you will need to be careful about and that will help you out properly.
Solution
You must know that this problem is most commonly caused due to the reason of power fluctuation, or voltage issues on the TV circuit that you are using. You will need to check on all the cables that are connected with your TV and ensure that they are not damaged at any point to cause you some short circuit on the TV that could be the reason behind this problem.
You also need to check on all the accessories that you have connected with the TV and have to ensure that all these are not taking out more current, or drawing the power from your circuit. This problem occurs most of the time due to bigger sound systems that you try to connect directly with your TV.
So, either get rid of the sound system you are using or have an amplifier installed with them. This way, your circuit on the TV will be able to get the right power it needs to be functioning and you will not have to face this kind of problem again on your Emerson TV.
2) Red Light But Blank Screen
Another most common of the errors that you get to face on these Emerson TVs is that once you plug it in, the red light will blink for a few times or it will keep on blinking, but you will not be getting anything on the screen.
There can be multiple reasons behind this problem that will need to be taken care of, and a few solutions to know about it are:
Solutions
The common reasons for this problem to occur on your Emerson TVs are power board failure, LEDs dying out or some other major problem on the logic board of your TV.
To start the troubleshooting, you will have to check on the fuses first and ensure that the fuse is not blown. If it is blown, a simply fuse replacement will be enough to get you out of the tight corner and you will not have to face any such problem again on the TV.
However, if that doesn't work out for you, you will need to ensure that you are getting the right support from Emerson support Department. They will be able to diagnose the problem properly that you are having and that will help you get the right solution for all these problems that you were facing.