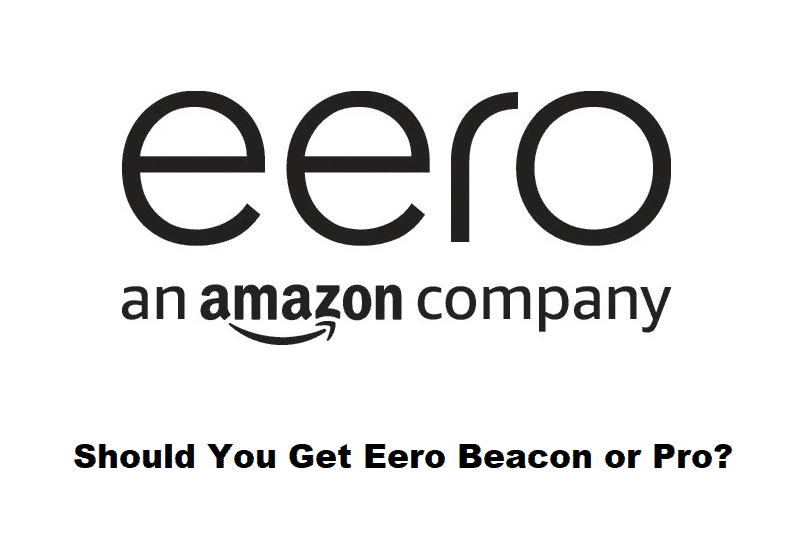 Eero is a famous brand known for its amazing mesh routers. These devices allow people to use several routers to create a single network instead. The reason why this is better is that you no longer have different connections that you will have to choose between. Most mobile phones can now connect to a network that is giving them better signals but switching between them still interrupts the connection. This is why a better option is installing the mesh system from Eero that helps in keeping a single connection. Even setting up the devices is quite simple but some things might confuse users. The Eero Beacon and Eero Pro from the brand are both similar devices. If you are having trouble choosing between them then going through this article should help you out.
Eero Beacon vs Eero Pro Key Differences
Eero Beacon
The Eero Beacon is one of the most popular devices from the company. The main reason for this is its functionality and size. The router is half the size when compared to standard Eero routers. Additionally, this has all the features present on other Eero devices. The only major difference that you need to keep in mind is that the Eero beacon only acts as an extender.
Considering this, if you want to expand your current Eero network then an additional base router will be required. People who already have an Eero router can expand their signal range by adding the compact Eero Beacon. Another great thing about this device is that it supports the first three generations of routers from Eero. You can even connect your device with the Eero Pro.
This level of supportability is what makes the Eero Beacon an amazing device for people looking to increase their signal range. The device is also great for people who don't have enough space to install a standard-sized router inside a room. The only few drawbacks this device has is its lower signal range when comparing it to newer routers from Eero.
Moreover, the high price tag might prevent some users from purchasing the device. Aside from this, another great feature of the Eero Beacon is that it supports dual-band frequencies. These signal ranges can allow people to make their signals faster or give them a wider range depending on what they prefer. You can alter these settings by accessing the device from your mobile phone. Setting up the Beacon is quite simple as long as you understand how the configuration for Eero works.
Eero Pro
The Eero Pro is another device manufactured by the same brand. When checking the specifications of this device, people will notice that it is completely different when compared to the Eero Beacon. Considering this, the first thing that you should note is that this is not an extender but a router as well. This means that you don't require any existing Eero devices to set up the Eero Pro.
You can simply get started by plugging the Eero Pro inside your modem and then configuring it. Though, one thing to keep in mind is that these mesh devices can cause problems when there is another router inside your home that is not from Eero. Considering this, make sure that you remove any routers or disable routing on them present inside your network.
Other than this, the second main feature of this device is its high range and signal strength. Instead of the dual-band channels used by Eero Beacon, the Pro model now utilizes tri-bands. This includes the single standard 2.4 GHz channel as well as two 5 GHz channels. The great thing about this is that when you connect multiple 5 GHz frequency devices to the network. The router will usually split the bandwidth so that all of these devices can use the connection.
On the other hand, if you have multiple 5 GHz channels then your devices will be allocated to a new frequency band instead of splitting the existing one. The process helps in ensuring that people can get the best possible bandwidth when using the newer 5 GHz technology. Finally, one downside that you might notice with this device is its high price. However, when you consider all the features you are getting, the price can easily be justified.