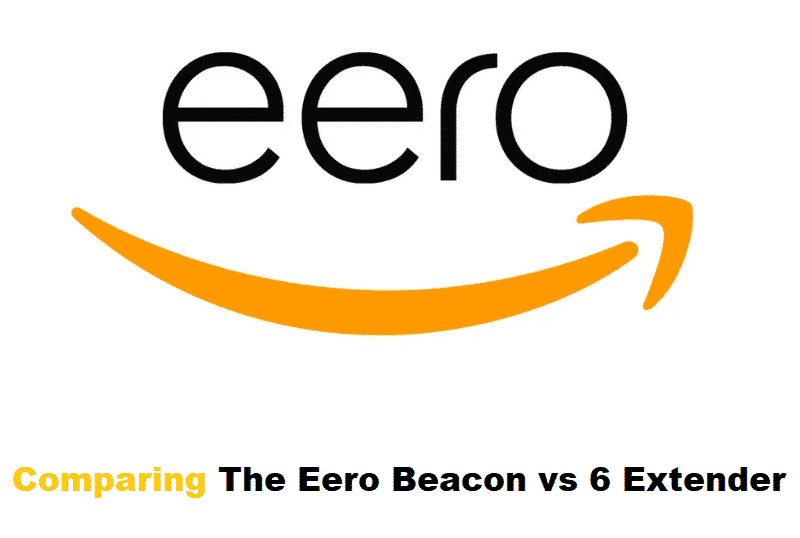 Having a stable internet connection at your home has now become a necessity. This is because there are tons of things that you can do using the network. Though, one common issue people report is that they are having trouble getting a good signal strength. This is where mesh systems like Eero Beacon and Eero 6 Extender come in. These are routers that help in creating a single large network inside your house. You can extend the range by adding additional routers while maintaining the single network. If you are having trouble trying to choose between the two devices mentioned above, then going through this article should help you in selecting one.
Eero Beacon vs Eero 6 Extender Comparison
Eero Beacon
The Beacon from Eero is one of the several lineups of devices being manufactured by them. Keep in mind that all of these are routers that help in creating the Eero network. Considering this, you can say that all of these devices are mesh routers. Although, when it comes to the Eero Beacon there are some differences that you should be aware of.
This is much more compact which allows people to install it in any place they want to. Additionally, the Eero Beacon can be detected as long as it is within a 50 feet range of other Eero devices. The only issue with it is that it only works as an extender. This can be quite annoying for people who don't already have an Eero network. On the other hand, if you are someone who already has routers from Eero in your home then you can simply install the Eero Beacon to extend its range.
The process is quite simple, and you only have to plug the router inside the power outlet. Once done, the user can then start configuring the device using the application provided by Eero. Keep in mind that you only have to wait for the application to detect your router after which you can set its location. You can then start checking out the numerous features provided by Eero on the Beacon device. This includes having dual-band channels as well as the option to set priority for devices.
Eero 6 Extender
The Eero 6 Extender is one of the newer devices that the brand has come up with. At first glance, people can notice that even the shapes for both the Extender and Beacon are different. When getting into the specifications, you will notice that this is also an extender. This means that the Eero 6 Extender cannot work if you don't already have an Eero network in your home.
Just like the device mentioned above, having another Eero base router is essential. You will first have to connect it to your modem using an ethernet cable after which the Eero 6 Extender can start working. Aside from this, one of the major features of this device is its frequency band options. Not only do you have the standard 2.4 GHz but you are also provided with the newer 5 GHz band.
On top of this, the extender also comes with the latest technology of Wi-Fi known as Wi-Fi 6. This helps in getting a much better signal strength and transfer rate when compared to older routers. Keep in mind that the transfer cap on Wi-Fi 6 is around 10 Gbps which is amazing. However, the only reason why you might require this new technology is if you have a connection close to this speed. The prices for both the Eero Beacon and 6 Extender are almost the same.
Considering this, if you have to select between these then the 6 Extender will be a much better option. This not only has all the features present on the Beacon but several more. Additionally, the older features have now been upgraded along with the hardware for better performance. The only issue is that the Eero 6 Extender does not have the same supportability as the Eero Beacon. If all the other Eero routers in your home are of an older generation then you will have to upgrade these along with the new device.