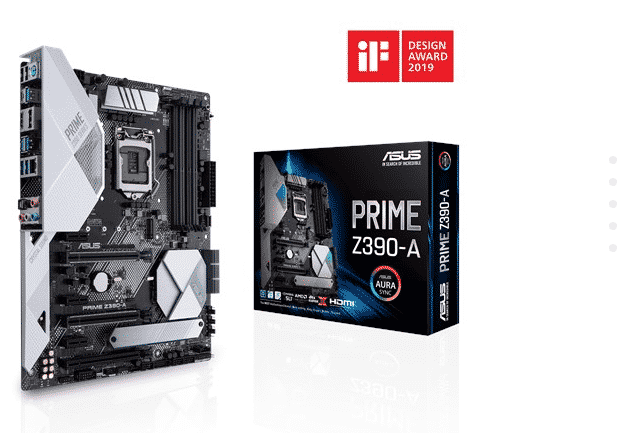 Professional gamers demand ultimate connectivity and a good gaming system that helps them beat the opponents and sharpen their names in the field. Where the performance is concerned, one has to ponder over the motherboard. This is because there is no more lethal combination than a good PC and high-performance motherboard since it positively impacts the gaming experience.
With this being said, it is pretty clear that there are multiple motherboard brands out there in the market, promising higher performance rates to the users. However, Asus has captured every user' s attention with a Prime Z390-A motherboard, designed with a prime aim to optimize the gaming experience for the gamers out there.
Does The Asus Prime Z390-A Have WiFi
This ASUS motherboard is designed with basic as well as advanced features while being in a reasonable price range. However, the gamers have been wondering does the ASUS Prime Z390-A has WiFi? For a straight answer, no, there is no built-in Wi-Fi configuration in this motherboard, but the users can harness connectivity and signals through an adapter.
While you are on the quest to find the right adapter, it is better to get one with two antennae that can fit well into the PCIe slots. This is because you won't have to invest in additional drivers with such adapters. So, for in-depth insights about what this motherboard has to offer, we have outlined the review in the article below. Let's begin?
Compatibility
This motherboard is designed with sufficient memory capacity, which has been designed with higher compatibility to processors and PCs. There are four RAM slots, outlining around 64GB of capacity. ASUS has integrated DDR4-4266 support on this board. As far as the storage is concerned, there are M.2 slots that operation zero to 10 array through RAID.
In addition, there are seven USB ports, inclusive of two 3.0 and 2.0 ports, along with three 3.1-type-A and 3.1-type-C ports. There is a special LAN port, with the controller authority of the Intel networking controller. The motherboard has been designed with the mouse combo port, DisplayPort, HDMI, and a PS2 keyboard. For a thrilling gaming experience, there are six audio ports with Realtek audio codec.
These compatibility features propose a well-integrated gaming experience when adjoined together. On top of everything, this Asus motherboard has compatibility for 8th and 9th generations of Intel processors for higher support and performance.
AI Overclocking
People might think that Asus has gone mediocre with this motherboard. However, with the integration of AI overclocking, they have really cranked up the notch, making it a massive opportunity for gamers. The software of this motherboard is optimized to determine the processor quality while outlining the optimum voltage frequency for the rig.
AI overclocking will ensure there is no over-powering or under-powering, making it a suitable system to protect the motherboard from damage. It is pretty clear that this white, silver, and black motherboard poses no adverse impacts on functionality, even at an affordable price. On top of the motherboard, there are white pattern design, promising aesthetics for the gamers (and much finer as compared to neon!).