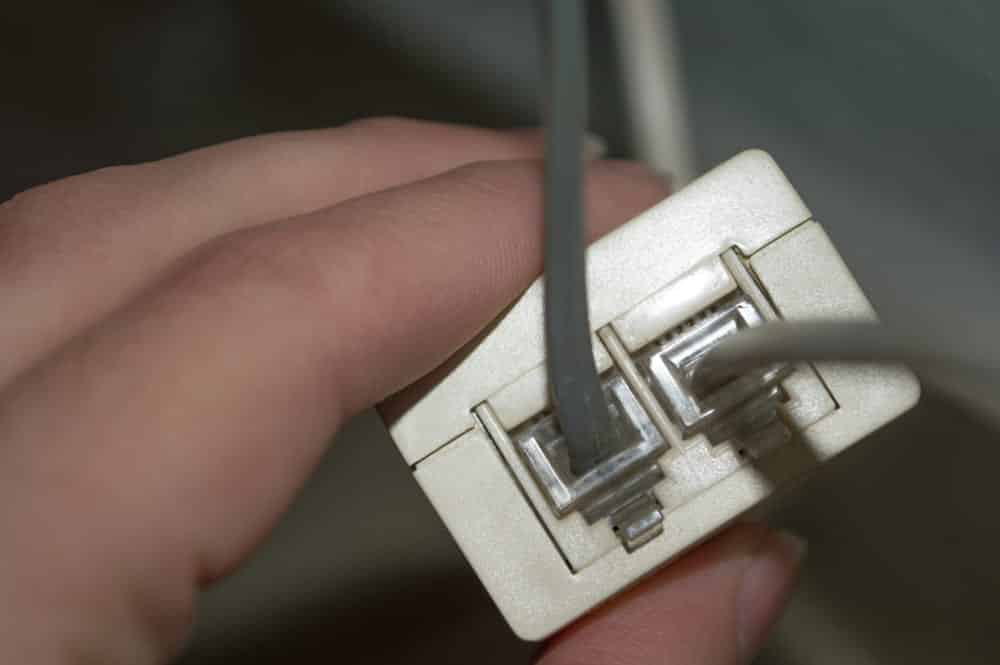 What Is A DSL Filter?
DSL filters are basically components that have a high speed internet connection and are used for a Digital Subscriber Line. The internet connection is delivered through standard telephone lines. In order to establish connectivity to the internet, the telephone lines are used in conjunction with a DSL modem.
Thus, we call it an always-on service. This is because it is the type of internet connection which you never have to log on in order to access the service. A DSL filter is a device that is installed in a DSL connection line. They come in very handy as line interference can easily occur if both the telephone and the DSL service are sharing lines.
Therefore, to assist with the reduction of line interference, a DSL filter is installed in a DSL connection line. In order to judge the installation and necessity of a DSL filter, it is important to look at the method which was used to install the Digital Subscriber Line.
For example, let's suppose a splitter method is being used during the DSL service installation. In this case, it is not necessary to use a DSL filter. This is because the need to reduce line interference is reduced in this method. When you use a splitter that is generally installed by a technician it splits the telephone line into two lines. Therefore, the telephone is connected to one line and the other line is dedicated to the DSL modem.
However, it is important to note one thing. If a splitter device is not installed with the Digital Subscriber Line then it is necessary to use the DSL filter. This is because the telephone and the DSL connection would be using the same line which could become problematic as mentioned before.
It will lead to line interference which is going to cause issues such as poor internet connection and telephone problems as well.
How Does A DSL Filter Work?
Let's talk about how a DSL filter actually works. Firstly, if you do not have a technician, you have to install the splitter device yourself. Basically, a DSL filter is installed in the telephone jack in the wall. In simple words, it is a connecting device that has an RJ11 connector on each end of the device.
The only thing left for you to do is to disconnect the telephone line from the jack. After this, you have to connect the DSL filter to the RJ11 port in the wall jack. Lastly, you can connect the telephone line into the DSL filter.
One thing to keep in mind is that a DSL connection is different than a dial-up connection. This is because it does not occupy your phone like even though it shares the telephone line. By sharing the line and, a DSL device offers a much faster connection than the older dial-up method. It is way more efficient.
The DSL connection sends digital signals where your telephone sends voice signals. It makes use of the unused wires in the line for transmitting the digital signal. This is the main reason why you can use both your telephone and internet connection on one line. If you do not use a splitter, you will get better quality in the connection by installing the DSL filter as the wires are so close to each other.
Do I Need A Dsl Filter?
What Are The Convincing Features Of A Dsl Filter?
A DSL filter, also known as a micro-filter, is an analog low-pass filter between analog devices and a regular line for your home phone. So the question is if you really need a DSL filter. It comes in very handy due to various reasons as mentioned below:
1. Prevent Disruption Between Different Devices:
DSL functions prevent any sort of interference between devices and the DSL service on the same line. This is because the same line can disrupt your DSL internet connection. Thus, it eliminates signals or echoes from an analog device from compromising performance and causing connection issues with DSL service.
You will need DSL filters installed on every device that connects to a DSL phone line especially if you are using a home phone service without a splitter setup.
2. Filters Out Blockade:
As mentioned before, equipment such as phones, fax machines, and regular modems tend to disrupt the telephone wiring when they are being used. This leads to disruption with the DSL signal over phone lines which eventually results in a poor connection and it can even interrupt DSL service.
This persists as long as you are sending faxes, using the modem, or talking on the phone, etc. Now, this is where a DSL filter plays its part. What does it do? It basically filters out this blockade so that you are able to freely use your phone without worrying about it interfering with the DSL signal. That is why it is best to put these filters between any phones/fax/modems you have and the wall outlet.
3. Prevent DSL Signals From Reaching Other Devices:
Another reason why DSL filters come in handy is that they keep the high-frequency DSL signal from reaching your other devices such as phones and fax machines etc. This is because if these signals reach those devices, you will be facing numerous issues such as irritating phone calls or slow regular modem speeds.
What Are The Limitations With Dsl Filters?
Even though the benefits of DSL filters are endless, there are some limitations too. Firstly, you need to keep in mind that there is a limit to how many filters you can use, which are generally 4. This is because if too many filters are used at one time, it can again cause disruption with your phone line, and eventually, the disruption will start to interfere with the DSL signals as well.
The best thing to do is to use a whole-house splitter.
It separates the DSL and POTS frequencies right at the point of entry to your house. This, in turn, prevents the need for a filter at every phone. However, this becomes costly and time consuming for the phone companies as they have to send technicians to install the splitter and rewire a few of the phone jacks in your house.
Therefore, they just send you more filters that you put on all your devices. However, as mentioned above, this is not suitable, and using a whole house splitter is a much better idea. So if you are comfortable working with phone wiring and have some knowledge of it, you can install the splitter yourself.