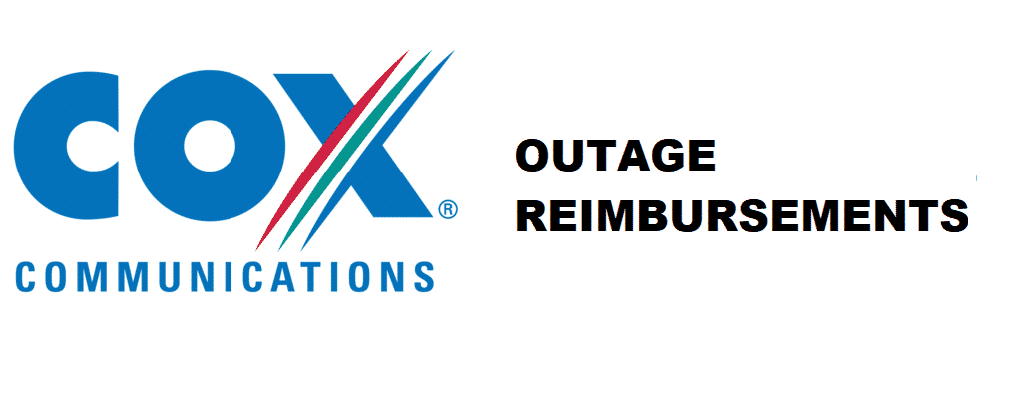 COX is one of the most popular communication services out there in the US. They are offering some great offers and home plans to cover your internet, telephone, and TV services. You also get an opportunity to enjoy smart home safety services through COX. Basically, if you are in the search for a service provider that can offer you a complete home plan, COX is your go-to choice.
According to popular opinion, there are some policies of COX that are not appraised by their users but the level of service somehow makes up for them. Similarly, they are also following some policies that are phenomenal and put them ahead of the competitors and other similar service providers. One such service is reimbursement you can get on outages that are on the COX end.
COX Outage Reimbursement
It is a great initiative being offered by COX that you don't have to pay for the services that you have not used. While most telecommunication services cover-up for such events and sometimes even refuse to acknowledge them at all, with COX you will be reimbursed for such incidents. The step is not only being appreciated by the users but is causing them to retain millions of customers out there as well.
What you can get?
There are tons of companies out there that would try to cover up the situation by hiding it, or they can offer you some rewards that you are probably never going to use. Some additional MBs or a rebate card from some store that you have never even heard of is not something that would be beneficial for you. Since you are on a plan, you might want to ignore them even as you can't afford to change your service provider.
The same is not the case with COX and they will credit you for the days on your bill that you have been getting an outage. You can get a credit on your bill and don't have to pay for the days at all that your connection was down due to an outage at the COX end. Be mindful that you need to send the error log to confirm as well. If you are a COX customer and you are interested in knowing how to get the reimbursement and what scenarios are eligible, you need to read the following.
How to get reimbursed on COX outages?
The method is fairly simple and straight. All you need to do is give COX a call at their toll-free number that is 401-383-2000 and upon describing your problem to them, you will be transferred to an account representative who will determine how many days you need to be credited for. They will credit your bill accordingly, and send you a copy of your adjusted bill as well upon your request. You might need to send them proof of this outage but that is not a big deal as well.
There is an error log on your devices that you rent by COX such as your modems or your routers. All you need to do is access that error log, get a screenshot of the days that you were facing the outage, and email it to support upon request. There is also an option to send the error log to COX from within your router module so you don't have to face any trouble doing that. This also severs those who are not tech-savvy so they can simply get the logs sent to COX support for assistance.
Who is eligible for Reimbursement?
The most important question is what would make you eligible for reimbursements? And that is what many people are not aware of. There is no fixed limit on the days that you can have credited under your bill, given that you meet the terms that would make you eligible for reimbursement. Here are a few things that you need to know.
Outage type
To be considered for a credit on your bill, the outage type matters the most. You are only eligible for a credit on your bill if the outage is on the COX's end. There are tons of features and components involved such as your cables, wires, modems, routers and settings that might be the culprit. COX will be able to fix the problem for you upon contacting the support, but if your issue is caused due to any of these reasons, you cannot get a reimbursement.
To put it in simple words, you can ask for a reimbursement and get one on your bill if the service at COX was down for any reason.
Duration
The best thing is that they are offering unlimited credit reimbursement for past outages as well, but that only goes back to two months. If you were unaware of the policy back then and have faced some outages, you cannot claim a credit for them now. But if your outage is in the past month and you got to know about the policy now, you can pick up the phone, dial them and they are bound to credit you the days after verification.
Despite the fact that this reimbursement policy is not listed anywhere under your contract or their website, it is there and you can take advantage of it if you have faced service outages recently. They are not hesitating to let their consumers know about the service at all and are offering this proactively to anyone who has faced such errors.
In addition, to be a great marketing tactic and retention technique to keep the trust of their subscribers, this policy serves to be a fair deal for the consumer as well. They will not have to pay for a day that COX was unable to provide them the service that they are entitled to for any given reason. So, if you are a COX customer who has been getting outages lately, or want to consider COX for your new connection, the information will come handy.