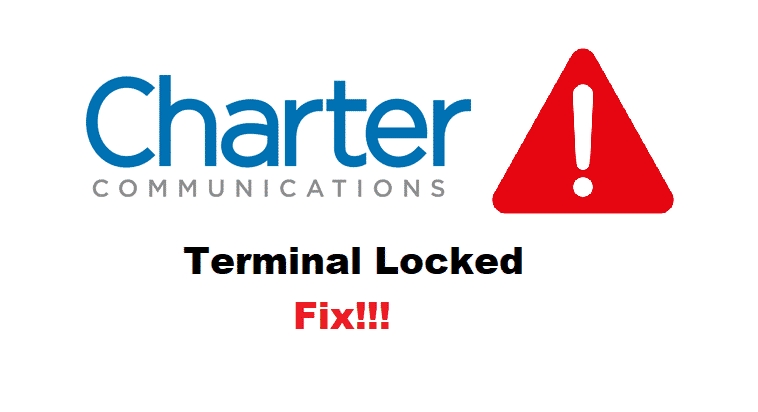 Charter communication is a famous brand from America. They are focus on manufacturing products related to telecommunications. These include various modem routers as well as similar items. All of these products have amazing features included in them. These allow the users to enjoy the services provided by Charter.
Most products from this company are branded under the name Spectrum. Aside from this, while using a router from this brand, you might sometimes encounter a problem. One of these is known as 'Charter Terminal Locked'. If you do run into this error message then here are some steps to help you troubleshoot.
How to Fix Charter Terminal Locked?
Enter Your PIN
If you are encountering this error message on your device then it most likely means that you have been logged out of the servers from this company. This can sometimes happen due to a fault from the backend or if you had recently reset your router. Whatever the case might be, you can easily log back into the servers by entering the PIN number for your device.
Usually trying to access your network connection through the modem should take you to a page. This will give you a space for entering the PIN for your modem. Enter it correctly to resolve this problem. Sometimes the user might forget the PIN for their account. In this case, you can check the bottom of your device or the billing statement from the company. This should include the PIN number for your device.
Restart Device
In some cases, your device might be running for a lot of time. This can cause it to run into various problems. Although, most of these can be fixed by giving your device a simple restart. To do so, start by flipping your device. After this, locate the power button behind it and press it to switch off your device. Now, wait for a few minutes before you decide to switch the device back on. This will give it enough time for the modem to refresh all of its memory. Additionally, it will also delete any temporary files that might be in it. After your device boots back up, it should now work without giving you any errors.
Contact Customer Support
If you are still unable to get access to the internet. Then you can contact the support team of the company. They should help you in resolving the issue. You can find the number for the local office of the company on your billing statement. After calling them, make sure that you tell them about your problem in detail. Make sure that you do not leave out anything relating to this error message. This will not only help them in identifying the problem but fixing it as soon as possible as well. They should also be able to check if your device is faulty or not. If it is then the team will get it fixed for you. Alternatively, they will get it replaced depending on the condition of your modem.