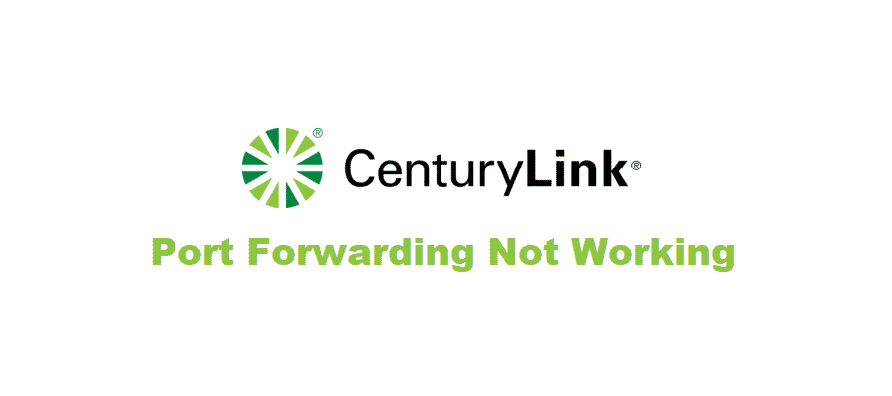 Port forwarding is something that allows you to host your own servers for gaming, and maintain the traffic flow according to your own choice. Centurylink is simply one of the biggest ISP in the US and they are offering tons of services for the subscribers.
Port forwarding works out flawlessly on Centurylink and there are not any issues with it if you have set it right. Here are a few things that you need to know if it is not working out for you due to some reason.
CenturyLink Port Forwarding Not Working
1) Restart the Router
The first thing that you should be trying if the Centurylink port forwarding is not working for some reason is to restart the router. Most people forget to restart the router after they setup port forwarding or simply have some bug or error on their router that can cause you to face this sort of issue.
To get such a problem solved and to be sure, you need to run a power cycle on your router once and that will ensure that you can use it without having any problems and port forwarding is working without any problems.
2) Get it enabled
Another thing that you need to know is that port forwarding is not enabled by default on all connections and Centurylink's end. That is done to ensure security on your network as port forwarding is not something to play around with and if you do something wrong, it can seriously mess things up for you.
To get this fixed, you will need to contact Centurylink and ask them to enable port forwarding on your network. Another thing that you will have to be careful about is the package and you might need to upgrade the plan that you are using with Centurylink to make it work.
3) Optimization
Optimization is something that you can never get wrong if you intend on making the port forwarding work out perfectly. Naturally, you need to open the ports that you intend to use for port forwarding and make sure that you enter the right IP address for those ports.
Another thing that you will need to be careful about is the optimization and you need o make sure that ports that are forwarded and the remote ports should match and there need to be no discrepancies there. If it stops working for some reason, double-check the IP addresses and that is going to help you get rid of the problem in an efficient manner.
4) Contact Support
If nothing has worked out for you and you have exhausted all the possible efforts you could. You need to contact support and let them have a look at it. The support department will be able to figure out what is wrong and stopping your port forwarding from working.
After that, you will be able to use the port forwarding without any issues or problems and there will be no problems at all with the process or working. It would be better to let the support department handle it if you are not feeling confident about setting it.