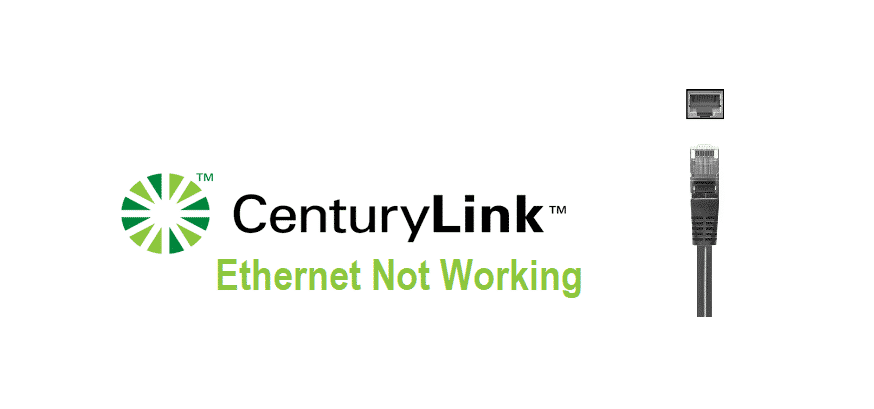 CenturyLink is not just another ISP that you can get, but there is a lot more to it. Simply put, CenturyLink has been in business for quite some time now. That makes them one of the best Internet Service Providers out there and that helps you to get the best edge of their services.
They are offering their internet services over the ethernet cables and the modems and routers that they provide for usage have connectivity for Ethernet as well. If the Ethernet is not working for you, here is what you need to do.
CenturyLink Ethernet Not Working
1) Check on the Coverage
If you are unable to get the Ethernet light on your modem due to some reason and you might think that the connection might be out. You will have to check on the coverage first. The simple way to get it done is to connect a device like a laptop or PC to your main ethernet cable and see if it works out for you.
This way, you will be able to get a better idea if the problem is with your modem or the coverage. So, you will be fixing it up properly by setting the thing that might not be in the right order.
2) Restart modem
At times there might be only a minor glitch or error that is causing you to face such an issue and it should be easy enough for you to fix it. What you will have to do in such cases is simply reboot the modem as it will restart all the hardware and software components on it and you will be able to see the ethernet light flashing on your modem again.
This might sound like a bad idea but is definitely worth giving a try as it works out wondrously most of the time and help you get the problem solved perfectly.
3) Cables and Connectors
Well, this is often the thing that is negligible and most people would not pay much attention to it. However, this is one of the most common reasons for you to have issues with your ethernet. To get this fixed, you should be inspecting all the cables thoroughly and make sure that the ethernet cable that you are using is not damaged or sharply bent at any point.
You will also need to ensure that your connector is fine and is not damaged or broken at some point. This is going to help you out perfectly and you will be able to replace the damaged part, making it work out. Another thing that you must try is to disconnect the connector once and then plugging it back in.
4) Get Support
At last, if you are unable to figure out a reason and to make it work. You should reach out to support and ask them to help you out with the issue. They will be diagnosing your account, your connection and all the equipment properly and figure out the right solution that will help you get out of the problem.