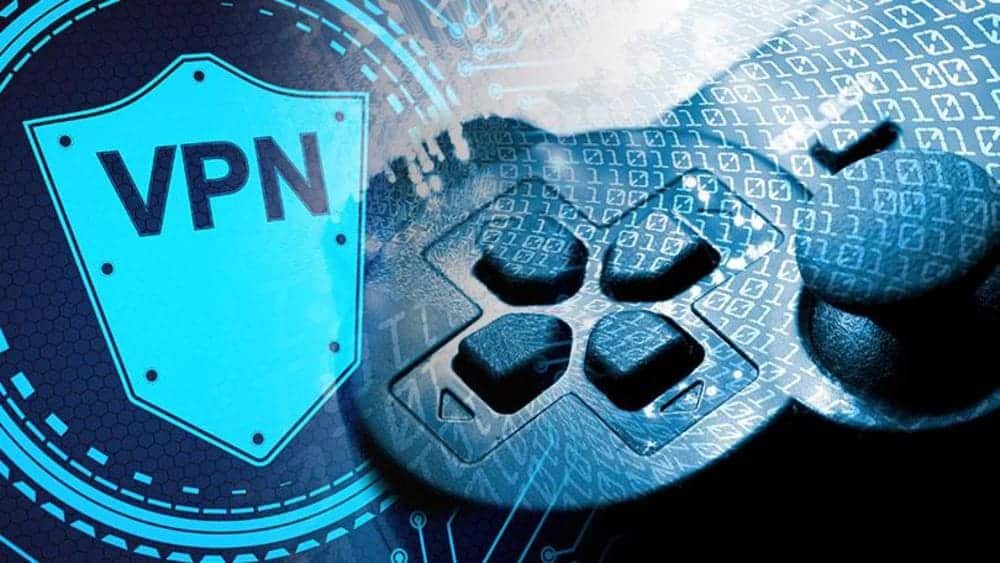 As the risks of using the internet keep increasing day by day, many people prefer to use a VPN to browse the internet as their privacy and security matters to them. A Virtual Private Network, generally abbreviated as VPN is an efficient and easy solution that offers security, privacy as well as freedom. It creates a secure connection between the internet and the device being used to access the internet.
Every network has a unique IP address, which is like a personal identification code of the internet connection your device establishes. It reveals the location and you become very recognizable as well as traceable. Using a VPN there is no need to worry about such things as the VPN masks your IP address and makes you available from some other region or area. Using a VPN helps you 'spoof' your location and access restricted content and websites easily.
This way, your activities remain undetected, untraceable and your data traffic travels from one place to another through a very encrypted and secure connection. Their many reasons people use a VPN, be that to increase online privacy or get access to restricted and blocked websites. Even the gaming community has a lot of use of VPN as they claim it helps them in their gaming. Can VPN reduce ping? Many gamers still do not know about this if it really does.
Can VPN Reduce Ping?
The method of measuring the latency in a PC is the ping. To determine how slow the game is, one should check the total time that the PC takes to send and receive packets of data from the server. The two network devices will communicate more effectively if the ping is lower. A VPN certainly decreases the ping that people suffer in their online games.
A good VPN allows the information to flow freely from the computer to the server the game is being played on. A professional gamer surely knows the importance of lower ping and VPNs can definitely help them by lowering the ping.
A VPN lets the gamer tour around the world within two clicks. The gamer can switch to different locations and test which ones suit him/her best. Instead of using ISP connections, it is better to use a VPN connection to play an online game with better ping. Many different servers have different pings, checking them out one by one will ultimately lead you to the most suitable server with the lowest ping.
The latency is also a major factor for the delays a gamer faces during online gaming. The state of the game is already changed by the time a command is sent to the server because of slow latency. It is preferable to use a VPN connection in order to play an online game as ISP influence the ping based on the internet they provide. This is a very clear answer for those who ask can VPN reduce ping.
Good VPN Providers:
To start using a VPN, you need to choose a reliable and trustworthy provider first. Some of the VPN providers that offer great usability and quality include ExpressVPN, NordVPN, and CyberGhost VPN.
1.   ExpressVPN
ExpressVPN is considered one of the best VPN providers out there. They offer great customer service and provide thousands of stable and fast servers to their customers on their devices. The VPN also works with Hulu, Amazon Prime, and Netflix so you can enjoy streaming by unblocking them. They offer the best quality but this VPN is expensive.
The $7 subscriptions allow up to five users to use ExpressVPN. They offer almost one hundred and sixty server locations across ninety-four countries.  Moreover, ExpressVPN is very clear about data gathering and its limits. The company ensures that it does not save user activity or any logs.
They make sure that it is in their policy that all data of their users is to be protected and kept private, as they do not sell user data. The company allows split tunneling and has a much-expanded fleet of servers for their users. They also support OpenVPN and have an understandable and easy to the user interface.
2.   NordVPN
NordVPN is another VPN that is good and trustworthy enough when it comes to high levels of security. It is easy to use and the services they offer are quite affordable. The application is said to be very well structured and user friendly. They offer dedicated IP addresses and double VPN connections when it comes to extra privacy.
They have a list of fifty-nine countries and around 5300 servers available for their users. The actual IP address is hidden from the world and around six devices can use the NordVPN with one subscription. Moreover, this VPN is very efficient in blocking web threats and ads.
CyberGhost VPN is the cheapest VPN from the other two in terms of price. It is also considered the most user friendly and easy to navigate. It is easy to install, everything is somehow self-explanatory, and all steps can be completed within a few clicks. They offer thousands of servers and suits any person who is just a beginner.
These servers are available in almost ninety countries. One subscription lets the user connect to at least seven different devices. For people who are concerned about that who might be able to access the servers, they offer them No-Spy servers. Moreover, double encryption a default feature. CyberGhost VPN also supports split tunneling and has many multihop features as well.
However, when it comes to the internet speed this VPN certainly degrades it. The speed test scores are often disappointing when it comes to using the CyberGhost VPN.
Conclusion:
In conclusion, to the question 'can VPN reduce ping', no one actually wants to play a game where his or her connection is not stable. Gamers hate it when the response time is not fast and their several moves are behind the actual gameplay.
VPNs help in solving the ping problem very efficiently and work wonderfully in keeping them anonymous. Low ping connections can be achieved by using a VPN service as they have many servers to try out and finding a suitable server with the lowest ping is not that hard when it comes to using a VPN.