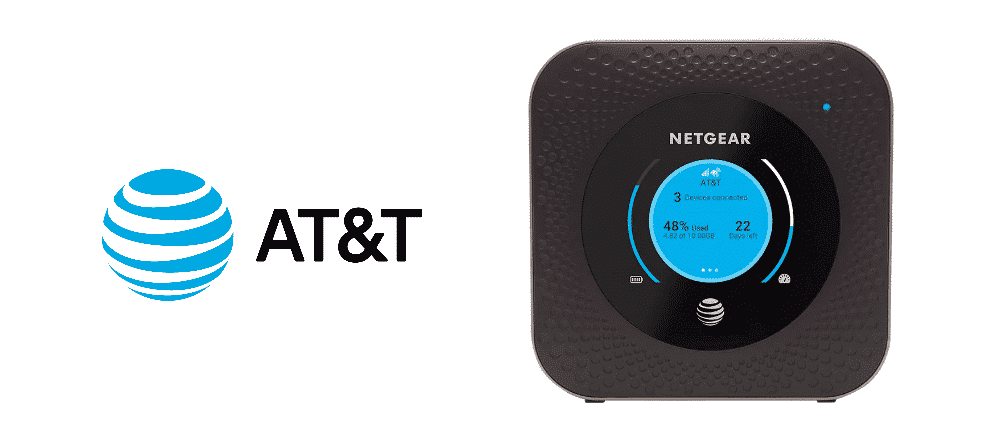 AT&T is one of the largest cellular internet service providers across northern America. They have attracted tons of consumers to use their services due to not only the quality of service and great packages but also due to introducing innovative technologies at most affordable prices that are simply too good to resist for most of the consumers out there. AT&T never ceases to amaze and they are pretty much leading the industry standards by introducing new technologies for the convenience of their consumers that are not heavy on the pocket and let you enjoy the best of their services.
Cellular internet is in high demand these days due to its utility as we are unable to stay at home or office all the time. Yet, we need to be connected to the internet no matter what due to work stuff or multiple other reasons. AT&T has done a commendable job by their collaboration with NETGEAR and have introduced an embedded NETGEAR NIGHTHAWK mobile hotspot router. Let's have a look at its specs and the value it adds to your lives.
NETGEAR NIGHTHAWK
You must have used your mobile hotspot to connect with the internet once in a while. It allows you to connect your laptop, tablet, or any other device to the internet using the cellular data connection on your phone. It creates a portable hotspot that shares your mobile phone's cellular data over a WiFi network to be shared by other devices.
NETGEAR NIGHTHAWK works on the same principle. It is just like an ordinary device that you can carry around and due to its small size, the utility increases a lot. If you are roaming around all the times and you need internet connectivity for your mobile, laptop, or tablet. This would be the perfect option for you to have.
How Does it work?
It uses an AT&T SIM card that gets the signals from any wireless tower and creates its own wireless network that you can share with other devices. The best part is, that it comes with an Ethernet port that you can use to connect it with your laptop or PC and enjoy faster internet with more stable connectivity easily, no matter where you are.
Specifications
The device is getting popular among the consumers as it provides you access to some great specs that are unbeatable in the market as no other device or service provider is offering you such great specs. It offers a cool screen that shows how many devices are connected, battery status, and data volume that you have consumed. Not only that, but you can also connect up to 20 devices at once on this mini router so you can have optimal connectivity on-the-go and never have to worry about connecting all your devices to the internet. It offers a surprising 24 hours battery time that is not easy to believe on a device with such a small size. The best part is, the device is future compatible with 5G technology that will allow you to have faster speed and next-generation internet access in the palm of your hand.
AT&T Nighthawk Plans
Since AT&T is in collaboration with NETGEAR for this device and is offering this device as a part of internet plans for their consumers, there are some super cool data-only plans that are being offered on this device that you can use to have a high volume of the internet than your regular cellular plans and you can use it to have all your devices connected to the internet. Some of these cool plans are:
Postpaid:
AT&T DataConnect1: This plan allows you to choose between 10GB or 15GB of data for selected devices including your WiFi hotspot. A 10Gb data would cost you $50 whereas 15GB will be $70. An additional $10 is charged per GB.
AT&T Wireless Internet2: With this plan, you get 50GB of data for only $60 per month. You can also add other add-ons like talking bundles to this package for your mobile.
Prepaid:
AT&T Prepaid: This plan usually suits them who don't have many usages as you will pay as you go, and it will charge you only for the data you are consuming.
AT&T Data Connect Pass: Data connect Pass allows you a certain amount of data that you can purchase such as 2GB for $30 that would be valid for 90 days or 25GB for $40 that would be valid for 30 days.