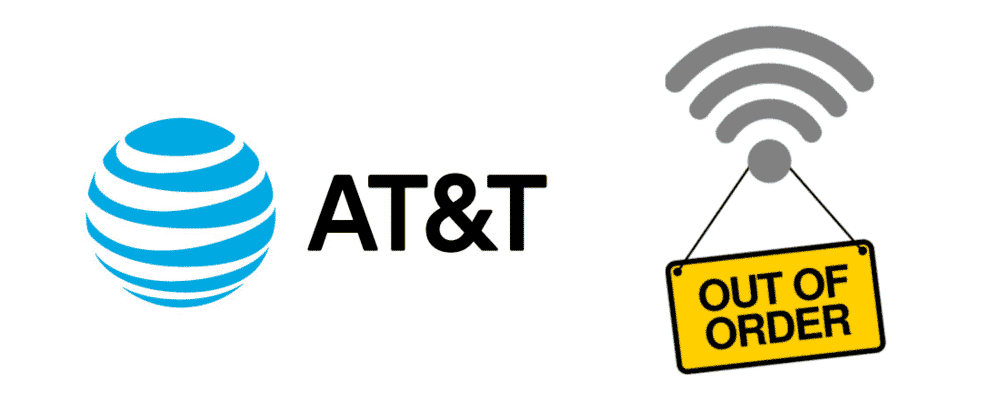 Internet outages are the worst to encounter when you are on the verge of missing out on your crucial deadlines. However, these total internet service outages are too common to encounter when the network ingestion increases. Coming to AT&T, this broadband manages a huge network providing services that include home internet, wireless services, home phone, and television cabling services. Such giant broadband is likely to face an outage problem usually. However, we are lucky to have plentiful of websites out there to help us big time when it comes to encountering outage issues.
In this article, we have provided an authentic list of multiple websites that would help you get to determine and check the AT&T internet outage in your area. Finding out the root causes of internet outages is important before troubleshooting the issue. We will tell you why.
Most of the time the total internet outage is due to the use of older versions of browsers and outdated hardware while the users of AT&T broadband keep on mistaking it as an internet outage. Loosely connected devices would never give you a smooth internet connection which is why you are advised to keep a check on your in-home internet connection before you lash out at your AT&T Internet services.
Some websites can greatly help you know if you are facing AT&T Internet outage or is the actual problem lies with your in-home equipment i.e. outdated router, expired versions, etc. and not your AT&T ISP.
Websites To Check The AT&T Internet Outage
Here is a list of authentic websites that would help you get back your AT&T Internet after a prolonged internet outage.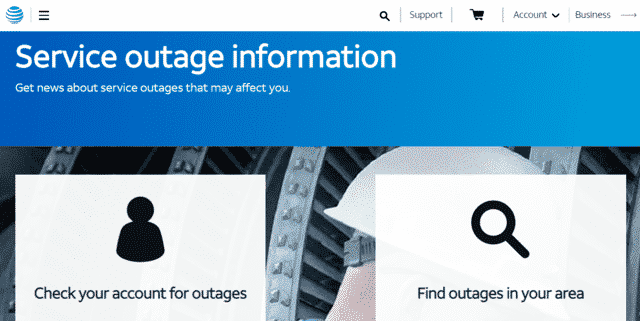 Almost every user needs to have a separate troubleshooting platform for their service outages. AT&T Outage Reports is one of the sites for the AT&T Internet to know about the ultimate internet outages regarding this network carrier.
If you are persistently facing the drops in the AT&T service, then you must be pretty much confirmed by an ongoing outage in your area. A proper Outage Report, meant for the specific network carrier, is a great resource to track sudden internet outages reported across the countries. Such reports cover the updates for almost all the network carriers including AT&T.
These Internet Outages are tracked in the form of individuals who report issues with their service. After the proper in-check procedure, a convenient real-time report regarding the AT&T Internet Outage on a map would appear. All you would need to do is input your login credentials and add your ZIP CODE to specify your living area.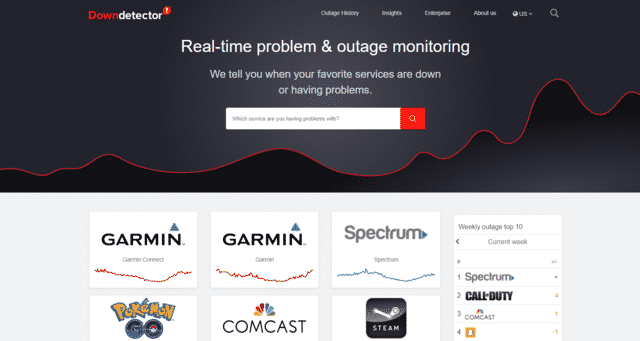 Downdetector is the most commonly used website that provides real-time reports regarding internet outages. All you have to do is enter your ZIP CODE and search for your location to find out about the AT&T Internet outage. You will be given complete reviews over the issue. Moreover, Downdetector gives you access to see the comments of your fellow AT&T Internet carrier users which might help you determine the issue more clearly.

Outage report is another report and reviews website that works exactly like Downdetector. The outage results it gives are 100% accurate. All you would need to do is search AT&T Internet Outage in the search bar, you will be getting exact information about your allocated area along with the user reviews from your network carrier fellow.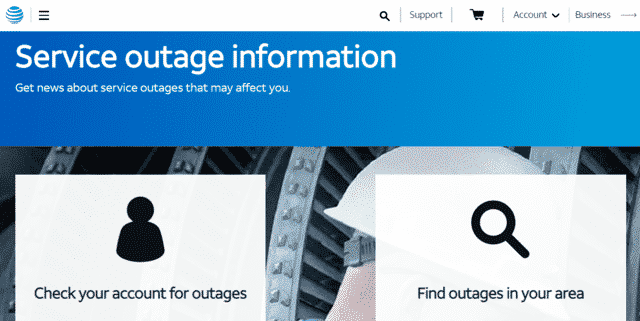 The best way to know about the progressive internet outage is to go to your network carrier's official website. In the case of AT&T Internet, you would need to navigate the official website of AT&T Official Forum to know about the repairing and internet testing steps that would help you to troubleshoot the issue as well.
If you have got an issue with your home phone using AT&T services, first you would need to troubleshoot your in-home connection by re-plugging, etc. However, if it doesn't solve your network problem you can always submit a repair ticket.
Here is how you do it:
Go to your internet browser.
Navigate att.com/repair.
Select the Home Phone.
Enter your AT&T home phone number.
Click on the Continue.
Enter the issue that you are facing.
Click on the Continue.
Review all the troubleshooting steps that you are given.
Make sure to check them each by trying them out.
In the end, make sure to follow all the prompts for submitting your ticket.
Now in case of knowing what kind of issue you have been encountering. Whether it is your AT&T ISP issue or the DSL issue, follow these steps:
Go to your internet browser.
Navigate to att.com/outages.Enter your ZIP Code at the top of the box where required.
Look for general area info.
Log in to your AT&T account to get personalized results.
The official AT&T website would also direct you according to the issue you are facing. If the outages report and then the repairing test do not fix anything then simply reset your AT&T modem. Here is how you do it.
If the connectivity issue doesn't get solved in any way, reset your power modem by holding the POWER button for 10 seconds. The reset will take your 5 to 8 minutes. Unplug the rest of the devices. Wait for a minute. Plug them back. Your issue would be resolved shortly. However, it doesn't, look up for the AT&T Internet Outage FAQs included within the official AT&T Forum.

Android Central is one of many authentic websites that provides the best ways to check if you are having AT&T Internet outage. Apart from that, this website also gives you the most accurate troubleshooting steps and tips for your network. Here is the link for AT&T network users.
Conclusion:
Facing internet outages with AT&T networks is rare but it happens eventually. Why? The overuse and network ingestion burden the network to the point that a breakdown occurs. However, with the above-mentioned websites, you can easily identify the AT&T Internet outage issues and their fixes.