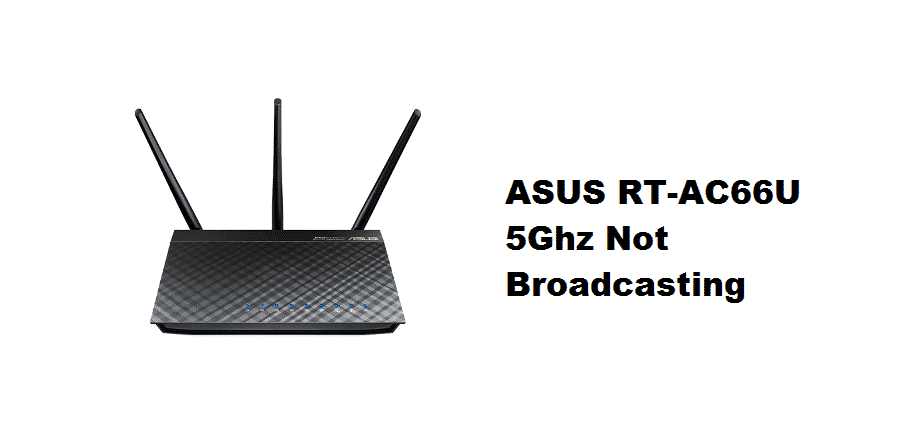 Asus broadbands have a collection of top-tier routers that deliver reliable connection speeds and maximum stability to the connected devices. These routers have two built-in frequency channels; 2.4 GHz and 5 GHz. Recently, most of the users have switched their router frequency settings to 5 GHz. However, that doesn't seem to help as this channel hardly broadcast on their routers and the connected devices. In this article, we will provide you some basic troubleshooting solutions for your Asus RT-AC66U router to start broadcasting 5 GHz channel. This is why we'd suggest you stay with us!
Why Is My Asus RT-AC66U Not Broadcasting 5 GHz?
Many users have installed their new Asus AC66U router which barely broadcasts 5 GHz. They witnessed that their new router and laptop can easily detect the 2.4 GHz SSID without any issue. However, their router's wireless settings, as well as their laptop, remains unable to see the 5 GHz SSID, even when they have set it to "NOT hide the SSID".
From laptop devices to Smartphones, users are constantly failing to see the required network. This is why we have listed some of the troubleshooting solutions to detect and broadcast 5 GHz successfully.
If you want to troubleshoot this issue, refer to the following solutions properly:
Check Your Network Adaptor:
First of all, thoroughly read your network adapter. Give it a thorough check to ensure whether it can detect your Asus router's AC66U 5 GHz SSID without any issue.
Hard-Reset Your Asus RT-AC66U:
Sometimes, a hard-reset can solve multiple broadcasting issues. Here is how you can hard reset your router:
Turn off the main switch on the backside and wait for 10 seconds.
Press the reset button.
Now turn back the switch on.
Hold the reset button for 15 to 20 seconds, you would see the Blue Power Light LE blink slowly.
Now loose up your hold over the reset button.
Leave the LED to blink for another 25 seconds before it turns the unit off.
Wait for another 15 seconds.
Now turn the main switch/unit back on.
After waiting, let both of the units restart for 2.4 GHz and 5 GHz lights to illuminate.
Update Network Drivers:
Make sure that you have double-checked the network drivers on your wireless network with up-to-date versions. Older ones can cause critical issues while detecting 5 GHz on your Asus router.
Update Firmware: 
Reassure yourself by double-checking the firmware program on your router and see if it is using the latest version. This might solve your broadcasting issue.
Reset Your Firmware:
Sometimes even after getting the latest versions of firmware programs, you are unable to get your 5 GHz working. The solution that might help you is:
Sign in to the Asus Router Admin Page.
Tap on "Wireless" on the menu.
Select "Professional" tab
Click on the "5GHz" band
Go to "Enable Radio" and set it to "No"
Select Apply
Right after you have pressed the apply button, revert back to "Yes"
Click Apply
This would remove any network bug, and your 5GHz radio broadcasting would start working fine on your Asus RT-AC66U.