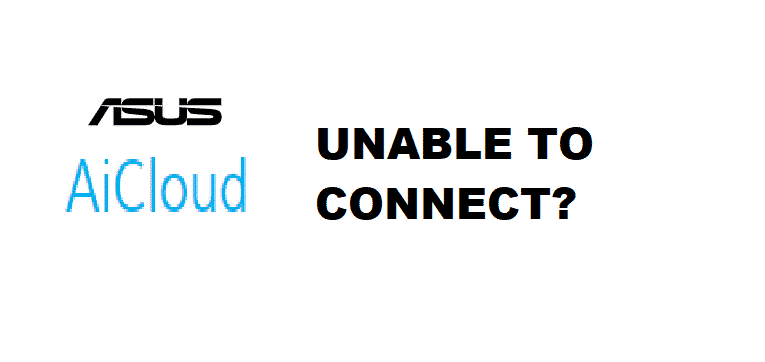 Whether you are going to work on a document or stream a video, there are cloud services that bring you close to your data. The ASUS Aicloud will keep you connected to your data.
ASUS Aicloud has made things easy for you that you can access your data even when you are away from home. But, there is some unfortunate day when you are unable to connect your ASUS Aicloud. It can be disconcerting and to resolve this issue we have brought some solutions for you.
Why is ASUS AiCloud Unable To Connect?
There can be various reasons why your ASUS Aicloud is not connecting to your PC and Smartphone. Many of the reasons can be quite severe, and some are just as simple to resolve as having your everyday meal. Some of the most general factors are mentioned below in the article. These factors and their solution will surely enable you to connect your ASUS Aicloud again to your PC and Smartphone.
Issue of Upper and Lower Case
While logging in for our ASUS Aicloud, we may ignore the upper and lower cases of user name and password. Most of the time the username is named in lower cases and in most of the cases android always uppercase the first alphabet. So, while logging in, make sure to look after upper and lower cases. This small thing may be the issue that is stopping you from connecting to your ASUS Aicloud.
Unplugging Router
The solution may sound weird, but it is one of the most reliable and used solutions for making your router good again. Most of the time, the router is unable to recognize a new device, and this stops you to connect with your ASUS Aicloud. So, unplugging your router for a maximum of 20 seconds and then plugging it again may work for you.
Check the WAN Connection
Sometimes it may be the issue of the WAN connection that may stop you from connecting to your ASUS Aicloud. Check your WAN connection and if it is not working correctly, then try changing the network cable. It will enable you to connect to your ASUS Aicloud back again. If you are unable to resolve this issue by changing the WAN networking cable, then contact your ASUS service center to get further help.
Check GUI for Internet Setting
You may also check the Graphical Interface Unit of your router for an internet setting. Most of the time GUI setting is out of order which puts a stumbling rock in your path to connect with your ASUS Aicloud.
Conclusion
Above are mentioned some of the most common issues that people face while connecting to their ASUS Aicloud. If you are also going through it, then try using these methods. If they work, then you are good to go and if not then let us know or try calling your ASUS service center for further assistance.