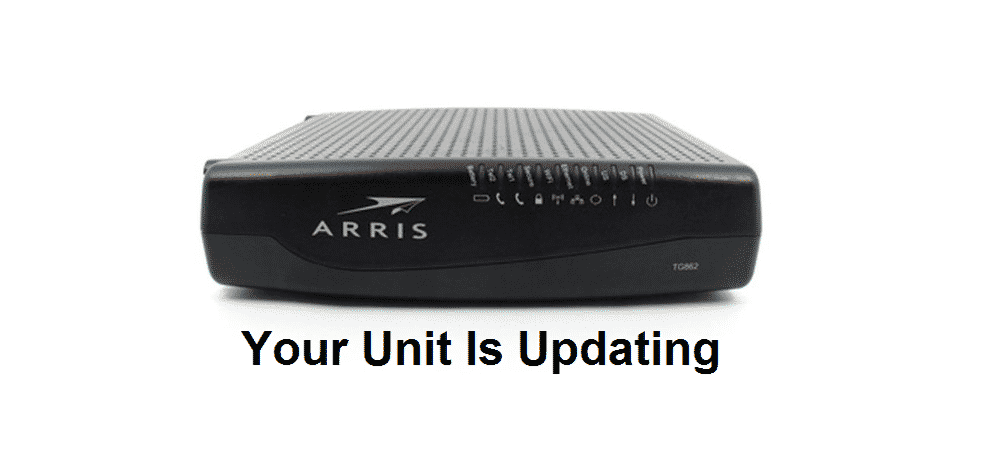 Arris has brought out good and strong internet routers; they work very smoothly. In a way, their reputation is pretty patchless, but endless questions are arising on the internet society that arris device shows the message "PLEASE WAIT FOR A MOMENT, YOUR UNIT IS UPDATING," so why this message is coming up? And how can we solve this issue? Both questions are dealt with in this article.
Arris: Your Unit Is Updating
There are many ways to troubleshoot this problem, and it is not a too big deal to be at discomfort or replace your device.
1) SHOULD I REBOOT MODEM AND COMPUTER?
If you are thinking of rebooting your modem and computer, then you are going quite right because this will clear all cache left to work smoothly after reboot completes. And the same issue reoccurs, follow the same method of rebooting multiple times until the issue gets resolved.
2) DOES ROUTER RESET RESOLVE THE ISSUE RELATED TO YOUR UNIT IS UPDATING?
When you try to log-in router web page to change some settings, 'your unit is updating' message appears on your screen several times for several hours. Simply, take your router and see in its back there will be a small button. Press the button for 20 to 30 seconds, your router reset itself and then move to router settings, you will find the issue solved. If this method does not buy you results, then do the same method multiple times.
3) DOES THE MESSAGE MEANS MY ROUTER IS BLOCKED?
It might be the case in your scenario; Arris technology takes good care of its customers. If you own the device, they certainly never block your router. Call their customer care and seek assistance in this regard. They will respond to you and systematically solve your problem.
4) DO SOME BROWSERS MAKE THIS MESSAGE COME?
It occurs in some browsers, but not too frequently. The browser may ask you whether this website is safe and trusted. And you are to do accept the condition. In the meantime, you should also check your OS firewall as it may create this problem. If it is, then turns off your OS firewall for a while then open the router setting, the issue will be not in place.
5) DOES UPDATING FIRMWARE OF ROUTER WORK?
The answer is no. To update your firmware, you need to reach at admin page of the router in the first place. If you are unable to open the home page of the router setting, how could you update it? And if the page is an opening, select firmware update. Through this, you can avoid the chances of message reoccurrence.
We have provided you with multiple ways to subside the issue related to arris your unit updating in a nutshell. It will help you a lot in resolving the impending problem. If you find yourself with a query related to this article, please mention it in the comment box down. We would happily help you out with this.