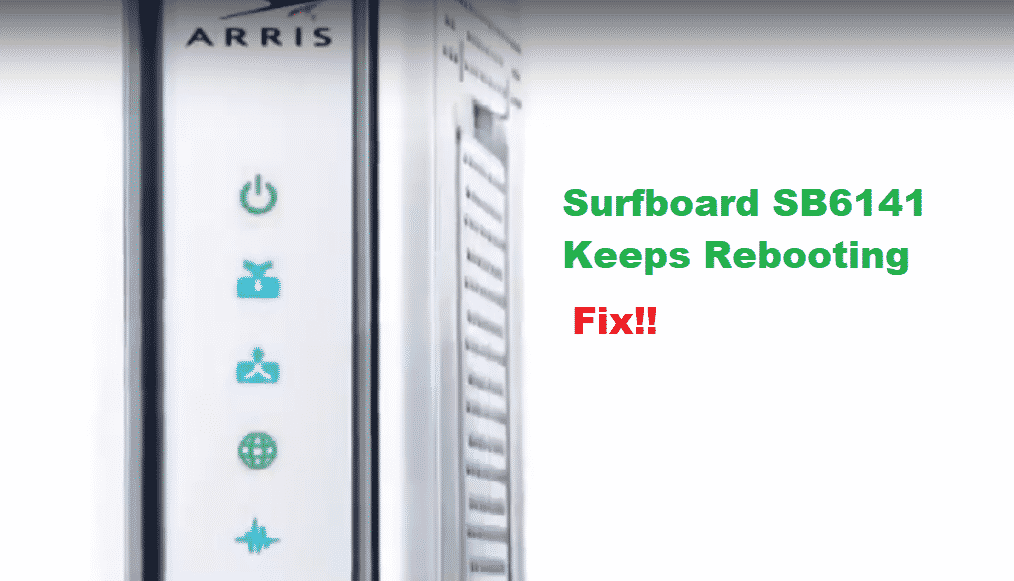 The Arris surfboard has stood up to its all promises, but these little issues often crop up in the world of technology. Recently, some of the Arris customers have been disturbed by the rebooting issue, and the boot loop has interrupted their internet browsing.
If you are also eye-to-eye to this issue, no need to worry, we got you. Here we have enlisted some thoroughly researched and widely used troubleshooting methods to resolve and end your problem.
How To Fix Arris Surfboard SB6141 Keeps Rebooting?
Reasons Behind This Issue
If you are facing such issues, then there can be hundreds of reasons behind it. Some of the most common reasons may be an outdated modem or bug in your modem. Along with it, a reboot loop may occur because of the damaged or louse power adapter. To overcome such an issue, read the article religiously.
1. Power cycle the modem.
The modem gets a lot of trafficking from the server and often heats up. Due to this, the modem starts to get dysfunctional and not work up to the mark. Maybe your modem heated up too. You are advised to turn the modem off and let it be off for a few minutes. Later, replug it and check if the problem vanishes. If yes, enjoys browsing. If no, don't worry, and try the next method.
2. Changing the A/C power adapter
The A/C adapter often is the problem, and the special adapter sent to you with the SB6141 has many complaints. If you got the Arris surfboard SB6141 on warranty, call the customer support system to replace it with a new one. If you bought it from the store nearby, return the adopter and exchange it with the new one. With this, your issue might end because many user's feedback told us that this was the main issue behind the rebooting loop.
3. Calling The Customer Support System
Usually, if the issue is not from your side, it is probably occurring due to any system malfunction on your service provider's side. Call the customer care/support system of your service provider. It is one of the most effective methods that will allow you to overcome your issues with fewer efforts placed. Arris has got some professionally trained customer care providers to help you get rid of your issue. The methods have got 100% success rate and will help you to enjoy using your internet again.
Conclusion
In the article, we have discussed some of the best possible methods to avoid Arris Surfboard SB6141 from reboot loop. The draft has got everything essential to help you overcome your issue regarding the reboot loop. If you have been facing such a problem, then the only thing you need to do is follow this article to the end. If you have any issues while getting past this article, let us know in the comment box. We're here to resolve all of your problems.