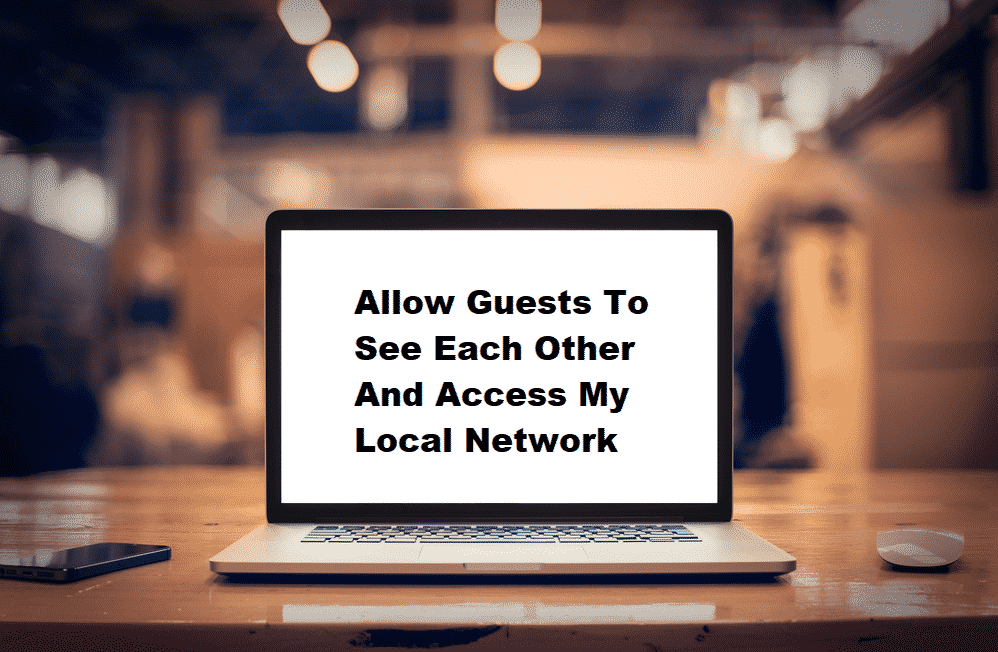 Whenever you have guests at your home, you will have to share your network. This means that you will possibly have to face slow internet and other slight difficulties. However, certain features like the guest network can effectively help to resolve the problem. Unfortunately, we have had plenty of users have a particular issue where the "Allow guests to see each other and access my local network" feature does not work. So, if you find yourself among them, then here is exactly what you will need to do!
Allow Guests To See Each Other And Access My Local Network
What most users don't know is that they have to select several options before they can fully use the feature. Also, do keep in mind that this will also depend on the kind of router you are using.
For the most part, you should be able to see 3 different options which are labeled as "Enable Guest Network", "Enable SSID Broadcast", as well as "Allow Guests to see each other and access my local network". The first thing you need to do is to allow the guest network which should help you set up a guest network in the first place.
Similarly, it is up to you whether you want to enable the SSID option. Afterward, you can successfully select and enable the option, which should allow devices on your guest network to see each other.
It is also worth mentioning that enabling SSID Broadcast will help you hide a few details.
Why Should You Use Guest Network?
Now that we have discusses how you can set up a guest network, the question remains as to why should you use it in the first place? For starters, a guest network can effectively you and all those who are using your network. Through guest networking, individuals should be able to access the network in a matter of seconds without any setup.
However, the biggest benefit that it will provide to a network owner is that by setting it up, you will not need to share your network password even if you do decide to share your network with visitors. This in terms helps improve the security of the network by a huge margin, as you will have full control over what your guests can access and how much resources can they use.
How To Check If Your Router Supports Guest Networking?
Unfortunately, not every router comes with full support for guest networking. You will probably have to check whether your router even supports the feature or not. To do so, you will have to access your router's homepage or the manufacturer's official site.
Alternatively, if you can't seem to find an option for Guest Networking in your router's local settings, then chances are that your router does not support the feature.
Also, certain routers can support multiple guest networks where some only support a few. As soon as you do activate the feature, every device on the network will be assigned a separate IP address.
But if your router does not have any support for guest networking, we're afraid that the only thing you can do to use the feature is to get a router that supports it.
The Bottom Line
Guest networking is a pretty handy feature that can bring plenty of benefits to every individual using a network. In your router's local settings, you might have seen an option "Allow guests to see each other and access my local network."
This option is mainly used to allow guests on your network to see other devices, enabling it can help make your network more accessible without any security worries. To find out more about it, we highly recommend that you give this article a thorough read so that you don't miss out on anything!