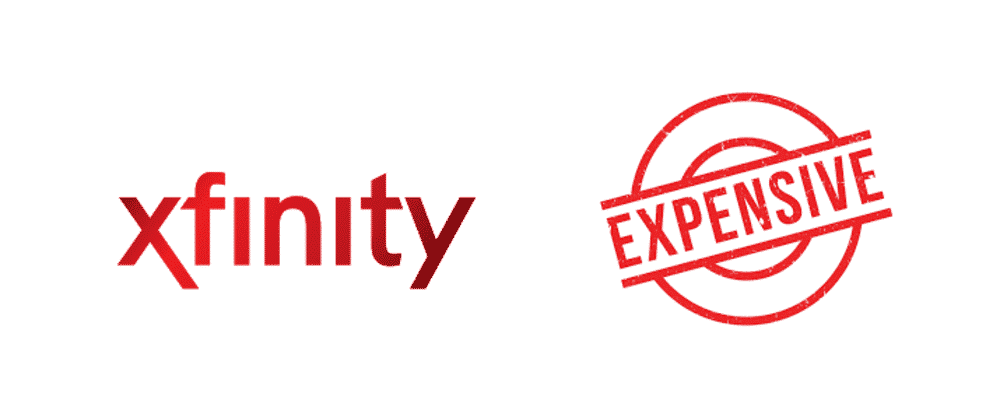 How long have you guys been using Xfinity's services? Ever wondered why is Xfinity so expensive? In this article, we are going to discuss the facts and figures that make Xfinity's products and services so expensive that they are really hard to afford for a middle-class person.
Let's start with a little introduction to Xfinity. We will be discussing what are the different types of products and services that are being offered to people under the name of Xfinity and their prices.
Little About Xfinity 
As we know that Xfinity is a brand name of a rather famous subsidiary of Comcast Corporation,  called Comcast cable communication LLC. The company basically deals with various types of products and services related to the field of telecommunication and wireless technology. This includes internet services, cable television, telephone, many TV channels, and other services. It also sells different relatable products such as Wi-Fi dongles, internet router, and modems, Smart Security Systems,  etc.
Hidden Prices
There are hundreds of thousands of on-demand specific channels offered on Xfinity devices and many other valued services. But everything comes with a price tag which, in the case of Comcast Xfinity, is a rather expensive one. Another thing that is worth notifying is that the only price everyone sees while buying something from Xfinity or other providers as well is their advertised package price and not the actual total cost. Nobody bothers to read the fine details written in printed form. These little pricing details are termed as hidden costs that usually come like quite a shock to people when they receive their first bills.
Discrimination In Prices
Comcast Xfinity has a pretty unique or you can call it a weird way of discriminating package prices. Although, it is considered a wise strategical move in the business market it gets pretty annoying for the customers. The trick of making or presenting some old ancient thing into a completely new form with a lot of crazy hype. This art of selling the same old Xfinity products and services at different prices to the same or maybe different groups of people is well mastered by Comcast Xfinity.
Such strategic pricing techniques and packages are beneficial for the company but are not very user friendly. Only those consumers can afford the services easily who are rich and willing to pay for the highest tier plans that are based on the maximum of everything. Whether it is maximum connection speed or maximum data allowances, maximum validity, or maximum amount, the prices are so damn high.
On the other hand, lower and middle-class people suffer while paying for such high tier plans. They can't afford the maximum plans so they go for smaller ones that exclude some of the great premium services of Xfinity. Here come the budget plans that are commonly opted by most people, either these are monthly payment based or annually charged.
How Xfinity Profits from their Customers?
The way Xfinity charges their customers matters but the strategic varying prices of their packages and data plans matter most. Whenever you go to the Xfinity store and purchase any of their cable TV products or any internet package plan, they will offer you a limited time of benefited promotion. Pricing that sounds like a bonus or sale offer to you that is actually well below the profit-maximizing price. But then, soon after you buy it,  they will continue to raise those pricing rates until you file an official complaint on their website or threaten them to cancel their services. And only then, will you be offered a new type of promotion plan or it can also be a small discount on your already selected plan. All this just to keep you on board with their services.
Why Is Xfinity So Expensive?
Why is Xfinity so expensive? Well, the thing is Xfinity might look so expensive to you because you don't fit in their criteria of customers. It sure has a lot of expensive plans with high fees, but the bitter reality is that all such service providers are similar. The best thing that you can do to avoid paying expensive prices is to draw a hard bargain.