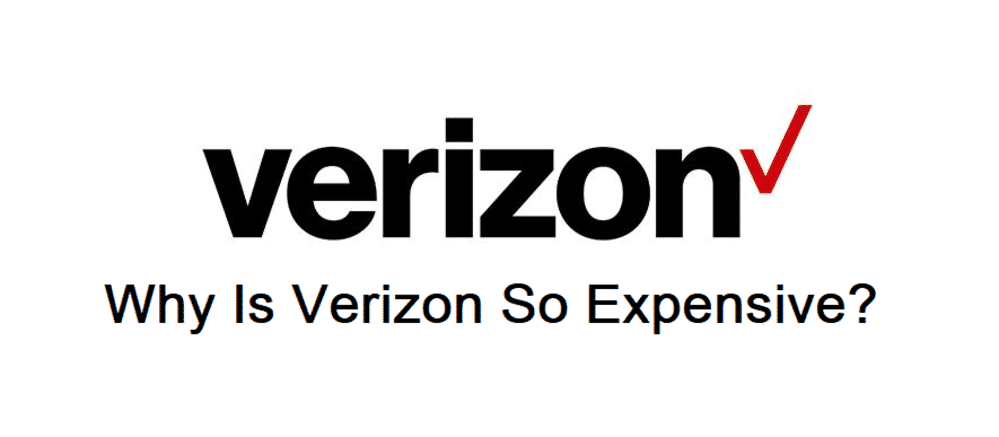 Verizon has earned its due reputation not only being the best wireless service provider across the US but it is also known as the most expensive wireless carrier in the US. That is somehow true that their prices are a bit higher than other carriers offering the same services but they are offering cutting-edge technology and we all know that better things cost more. So, if you are looking to understand why they are priced more than the competitors and what makes Verizon special than others, you should have a look at following
Why Is Verizon So Expensive?
1) Convenience
Convenience is the key to comfort and you can never put a price on it. Verizon offers you the convenience of not only subscribing to offers easily, but it also has a mobile application and dashboard web portal that would allow you to manage your account remotely anytime. You can also pay your bills online. Verizon offers great family plans that enable you to manage all the numbers and accounts for your family at a single place. You can also manage your TV, internet, phone, and cellphone connection at a single place to have peace of mind.
2) Transparency
Verizon might look a bit more expensive than the competitors but you can rest assured that there are no hidden charges, extra texts, or anything extra that you are being charged for. You can monitor all the calls you have made, or are made through your family numbers, you can have a list of texts, and the usage of internet broken down to one single MB. This ensures the trust level for you with Verizon and it makes it worth spending some extra bucks. Also, they charge you what they tell you so it might look expensive from afar but it is what it is.
3) Connectivity
The most common problems that we are facing these days with the carriers are their connectivity issues. With wireless communication, connectivity and signal strength are a factor that matter the most and you need to ensure that you are choosing the right carrier that has strong signal strength. In this era of competition, many service providers claim to have stronger signal strengths but that is not true. Verizon got the best connectivity across the US even in the most remote areas. You can be assured that Verizon got your back covered no matter if you are living in your home, working in your office, or are on a vacation in some remote area. Verizon has better connectivity than any other carrier in the US and you cannot put a price on that.
4) Speed
Speed matters a lot if you use the internet on your cell phone or you are out of your home and office most of the time so you need your carrier's internet service to check the mail or staying connected to the internet. Verizon is providing some of the best internet speeds in the US that are unmatched by any other wireless carrier with the internet option. That means, you might be paying a little extra for Verizon internet than a competitor but you are also getting the right bang for your bucks in form of blazing fast speed. Not only that, but their internet connection is also stable across the US and you can enjoy a better internet experience no matter where you are within the US.
5) Technology
We all know that technology is not a cheap industry. The better technology you want to use, the more is spent on its research, development, and implementation. Not to mention, you need to spend more to get more. Verizon uses cutting edge technology for each of its services that are unmatched in every possible way. They never cease to provide you with the very best and all the equipment that is being used by Verizon from their servers, portals, and cell phone towers are designed to provide you with optimal services. This ultimately increases the costs and you might have to pay a little bit more than the competitors, but it is the right choice to do so.
These are some of the top factors that include making the cost go higher for Verizon, or it might look a bit higher to you than the competitors. You can make a decision based on your own experience and needs for you.