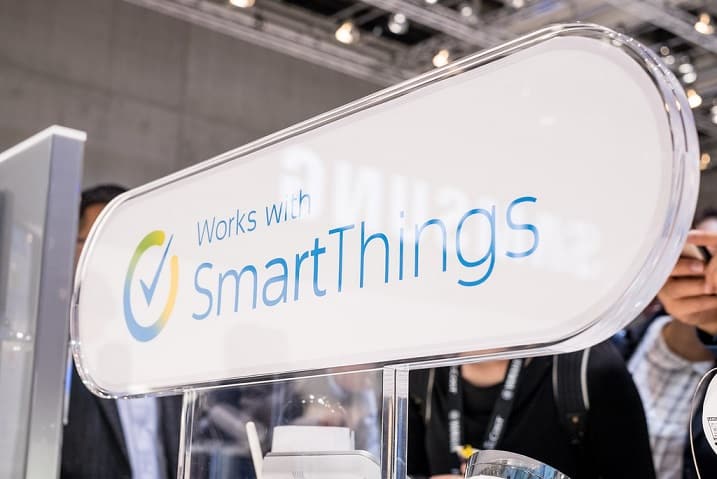 Mobile devices have been changing the face of many different aspects of our environment, including how we relate to our homes. The inception of SmartThings has allowed our homes to get to know us as opposed to the other way around.
Many homeowners dream about automating processes to make life easier around the house and in our everyday lives. Just think if you could automate your refrigerator to let you know when food is out of date, turn the lights on and off according to your changing schedule, wake up to a fresh pot of coffee, or allow your house to wake up regardless of the time you choose to rise in the morning, and more.
Although this concept has been around for several years now thanks to the efforts of Cisco and Microsoft, the connected home is becoming more of a reality as mobile devices become more intuitive and broadband becomes more widespread. And we are not referring to simply replacing the already popular automated coffee machine or timed lighting system. Instead, we are referring to a completely customized SmartThings home that reacts to your actions instead of a set time schedule.
SmartThings is a company based in Virginia that has been striving to make homes futuristic. The company offers SmartThings kits that automate processes with sensors and motion detectors. And instead of separately automating home appliances, lights, fans, garage doors, and more, SmartThings interconnects these components to create a fully connected SmartThings home controlled by smartphone apps.
The main goal of SmartThings is to provide a new class of automation by connecting appliances to one another, to the Internet, and to homeowners. With the use of innovative apps, the futuristic home is no longer a dream that is appears to be far away on the horizon.
SmartThings vs. Conventional Automation Systems
The idea of automated devices being controlled through wireless routers, PCs, or cable devices has been around for some time now. The problem with these conventional systems is they are typically complex to configure and often require the assistance of a third party in order to set it up properly.
Then you also have devices such as the automated coffee maker or light switch that must be programmed in advance to enjoy the convenience of automation. Although conventional systems have brought us a long way, SmartThings brings the promise of a DIY (Do-It-Yourself) automation system that helps to build a new class of appliances that are connected instead of separate from one another. The idea was developed out of a personal disaster experienced by the SmartThings company owner.
As a result of this vision, SmartThings was able to raise over one million dollars on the Kickstarter website. This is a website that will fund innovative ideas which show promise. SmartThings went on to raise over three million in seed funding from a venture capital source, in addition to funding from a group of investors that saw the project as an invaluable contribution.
To begin promoting this type of technology, SmartThings began to ship the kits to the project contributors on the Kickstarter website. The SmartThings kit allows users to connect their home lighting to a home network and then control these components using a smartphone. The kit also includes a motion detector that can also serve as a burglar alarm, along with a moisture sensor that will send alerts to your phone when there is a water leak somewhere in the house.
The SmartThings project is an effort to encourage appliance manufacturers and developers to embrace the concept of SmartThings. This will help to get the ball rolling while more and more consumers gradually come on board with devices that are capable of utilizing home networking technology.
The SmartThings kit is offered at just under $300 and includes a SmartThings hub which is hardware capable of connecting to your wireless router to serve as the base station for all household devices. SmartThings has been generating income offering the kits to its supporters and on its websites. The company has also been accepting income from appliance manufacturers that produce appliances equipped with SmartThings software.
How It Works
The entire concept of SmartThings revolves around the SmartThings hub which is hardware that connects to your wireless router. Once the hub is connected, the SmartThings hub then connects to the Internet which enables you to control household components from your device using the SmartThings app. This includes having control over household appliances even when you are not at home.
Object Setup: Once the SmartThings hub is connected, you can set up the objects you wish to connect to the system. For instance, the kit comes with a series of sensors such as motion sensors, multi sensors, and sensors that you can connect to your keychain to tell the SmartThings hub when you are home. The SmartThings app can also be used as a sensor using your smartphone GPS system.
The kit also includes a smart outlet for controlling appliances and lighting and a moisture sensor to alert you when there is a water leak. You can place these devices in the area of the house where you want to use them.
SmartThings App: Once you have placed the sensors and smart outlet where you want them, the SmartThings app is used to get the devices to communicate with one another. You can configure this to be as detailed as possible, such as turning off a light when you leave a room and turning on the light in the room that you enter. You can also get creative with the configuration, such as programming the sensor to turn up the heat in your house when you reach a certain distance from your home.
SmartThings Hub: The SmartThings hub is the main unit that communicates with all connected devices. The SmartThings app communicates with the SmartThings hub which puts you in the driver's seat when it comes to controlling home devices.
Additionally, there is a selection of other devices you can buy to enhance the capability of the SmartThings system. This includes activating garage door openers, door locks, stereo speakers, doorbells, and much more. It also makes it possible to convert any light switch or appliance in your home to a SmartThings connected device.
SmartThings Examples
To provide you with an idea of a few of the creative ways that SmartThings can be used, here are a few examples of how others have deployed SmartThings devices in their home.
First, it is important to remember that SmartThings does not consist of just one device. Instead, it is an Internet connected system of everyday household devices that control everything from your lights and appliances right down to the coffee maker.
Although your door locks and lights will still work without SmartThings, the difference is that these devices can automatically sense when you are coming home. When you pull up to your house, the interior is lit up and the door automatically unlocks to welcome you home.
When you connect your coffee maker to the SmartThings network, the appliance will sense when you are about to wake up and automatically start making coffee. This is achieved via the SmartThings motion sensors that detect when you are moving around after waking up in the morning.
If you live in an area where the summers are scorching hot, you can program the air conditioning system in your home to turn on when it senses you are a specific distance from the house. This ensures you arrive home to cool and comfortable surroundings.
The SmartThings app allows you to control just about everything in your home. Prior to the inception of high speed broadband and the increased use of mobile devices, having a residence that was totally connected was just a pipedream. However, now with everyone carrying the Internet around in their pocket, you can easily control devices in your home that are connected to the Internet to convert them into smart devices.
To learn more about the capabilities of making home appliances smart, view our video on the newest developments for SmartThings.
SmartThings is part of the concept of "The Internet of Things" which means the process of connecting everyday objects to the Internet to provide a better way to automate and control the things we use in our daily life. And the exciting part is "The Internet of Things" is only in its infancy plus, SmartThings is designed in a way that allows you to add devices as you expand the capabilities of the system.
What's New with SmartThings
Since the release of the initial SmartThings kit, the company has been working on several key initiatives that will allow users to easily create a customized connected home that meets their lifestyle and their needs. First, is a new app that makes it easier to control objects in your home by offering an expanded list of products and specific uses. The app also allows you to easily integrate new devices and alerts using the new SmartSetup feature in the SmartThings app.
SmartThings has also invested time into creating an open platform for the development of third party applications that will help to extend the capabilities of the SmartThings system. The open platform will increase flexibility and make it easier for users to create a smart home. This is accomplished via the creation of a certification program for device manufacturers to allow the consumer to choose from a larger selection of products that can be used with the SmartThings hub.
The program offers multiple levels of certification, as well as different levels of compatibility with SmartThings. The program is designed to increase consumer confidence in the products they are integrating with SmartThings with the assurance the products will function properly. Once the products are certified, they will added to a list of more than one hundred approved and compatible devices from popular manufacturers such as Honeywell, General Electric, Kwikset, and many others.
SmartThings has also provided a way for third-party developers to get their SmartApps published right inside of the main SmartThings app to enable users to access the apps for use with their SmartThings devices. The company is also in the process of establishing a partner program to enable third-party companies to offer additional solutions that help SmartThings users customize a smart home.
Jawbone and Life 360
SmartThings is also preparing to add two new products to its laboratory. One is called Jawbone and is a wristband that has an app included to allow lab specialists to start understanding how people sleep, move around, and eat. The purpose of the Jawbone project is to eventually assist users with living better and healthier lives.
The company is also developing an app known as Life 360. This is an app designed to use a map to view your friends and family members to enable you to check in on their well-being.
SmartThings has frequently been in the news lately since it represents a technology that reacts to your needs even before you identify them. The idea of making your home smarter is still up and coming and it will be interesting to see where the company takes us within the next few years.