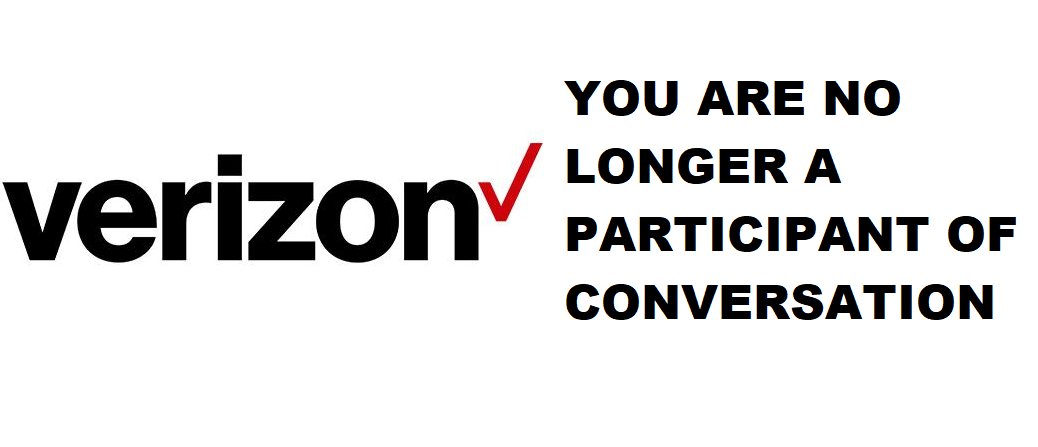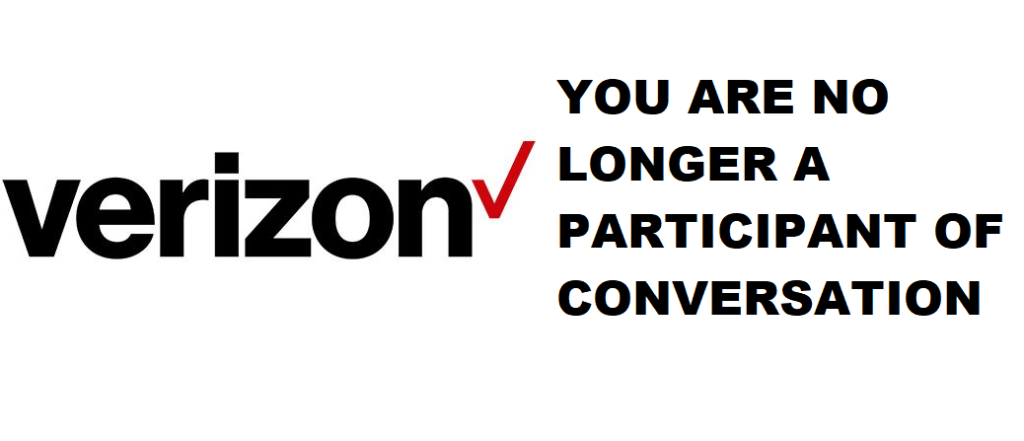 Nowadays, one can easily notice people around that they are frequently messaging their friends and family. Verizon provides cellular service in which messaging communication is a prime part. However, most people are constantly asking for guidance as they face some issues in the messaging.
You may have witnessed that your message thread in the inbox turned blue and when you wrote a message, tapped the send icon, an error occurs stating you are no longer a participant in this conversation. In this piece, we will focus on this topic of how we can treat this issue so that you never a messaging issue.
Verizon: You Are Not Longer A Participant Of This Conversation
Does Verizon Messaging Interrupted Because Of Phone's App?
It is very frustrating when you want to contact a person or like to share something important through messages and finds out you are no longer a participant in this conversation. But, should one have to feel panicked, no, not at all. The Verizon messaging interruption may be part and parcel of the phone's app. To resolve this issue, uninstall the messaging app and then reinstall it again.
It will make your phone clear glitches in the application, and now you can have quality messaging time with your friends.
How Can We Fix This Issue Without Losing The Previous Conversations?
Conversations are the precious memories of the people, and nobody wants to delete it from their phone. Many have some important information saved on the phone in the cellphone, and if they delete these important conversations, it will seriously dent their informational base. Although, Verizon phones do come up with an issue in the messaging that you are no longer a participant of this conversation.
As explained earlier, you can uninstall and reinstall your phone to make your phone completely works well, but it will cost you your conversations. So, to rescue your conversations. Connect your phone with the laptop and copy all the message threads on your computer. Through this, you will be able to secure your message data and can troubleshoot the issue.
Can We Resolve This Issue From Phone Settings?
The quick answer to the query is yes. We can resolve this conversational interruption through our phone settings. To make it workable, take your phone, go to the phone settings, select apps, and then message. In the message option, tap on storage and then clear data. It will clear all the message app data and the glitches attach to it.
You will easily kick start a new conversation without any interruption, and you will not get Verizon. You're no longer a participant in this conversation.
Conclusion.    
As written above, the article is the best solution for you to come to know about the matter as provided by the title. We have tried our best to develop a set of information that helps you grow without having such issues. If you still feel any difficulty, then let us know in the comment box. We will try our best to resolve your issues.