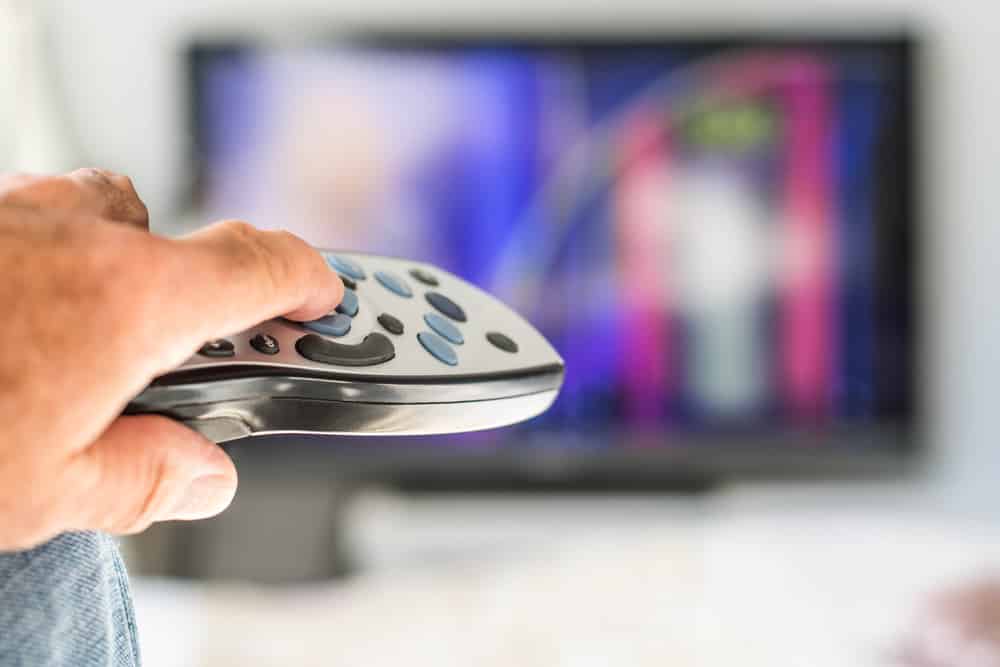 With the never-ending range of DVRs, people have a hard time choosing one of them. It's needless to say that some DVRs don't promise reliable performance, but some are certainly integrated with advanced features to help you record an extensive range of data. To help you find a reasonable DVR, we are sharing a TiVo Roamio Pro vs Plus comparison through this article, as both of them are loaded with reliable features!
TiVo Roamio Pro vs Plus
TiVo Roamio Pro
To begin with, TiVo Roamio Pro is a cutting-edge and powerful DVR available out there and has been around for some years now. This DVR has a great capacity to record and store your movies and TV shows. Honestly, its design is similar to other DVRs in the market as it's sleek. The DVR is designed in black tones and has a glossy appearance, which adds to the home appeal. There is also a TiVo logo in the center, and it weighs approx. 6.9 pounds, so it's best to install it at once.
The DVR is designed with the remote control to change the features or control the device – the remote control needs two AAA batteries. The remote control has various buttons to navigate through the menu. The best thing about the TiVo Roamio Pro DVR is that it has an IR capacity, which means the remote control will work accurately. It has huge storage capacity of 3TB, which makes it one of the most high-storage DVRs out there.
This storage capacity means that you can record around 450 HD video hours and over three thousand hours of average content. It is integrated with six tuners, so you can record around six TV shows or movies at once. In fact, the six tuners mean that different family members can use the DVR to record their favorite content. However, you must sign up for special TiVo subscription for activating the DVR, but the charges are susceptible to change.
TiVo Roamio Pro has a unique system and fast-performance processors to support the features. To illustrate, this DVR is around 2.5x faster as compared to previous versions and promises faster navigation. In addition, it can launch the apps pretty quickly, and the Wi-Fi capability has been improved (you no longer need the USB wireless adapters). However, it cannot be used for streaming two TiVo devices, but you can update the DVR data, use a smartphone app for making changes, and stream Netflix.
TiVo Roamio Plus
Secondly, TiVo Roamio Plus is a modern and cutting-edge DVR, and it's quite similar to TiVo Roamio Pro. To illustrate, it has the most convenient user interface and top-notch experience. The appearance is also the same as TiVo Roamio Pro, and you might have a hard time differentiating between the two. For instance, the DVR is available in black hue and glossy aesthetics with the brand logo in the middle. Just like other DVRs, it is designed with the remote control to use the features and navigate around.
TiVo Roamio Plus is designed with 1TB storage, which means you can store around 150 high-definition video hours, but if you don't mind the quality, you can store over 1000 hours of video content. It is integrated with six tuners, which helps you record around six movies and TV shows simultaneously, so there is no collapsing in the schedule. There is a lifetime fee or monthly fee that you need to pay for purchasing the subscription (the subscription is essential to use the DVR).
It has in-built Wi-Fi features, eliminating the need to purchase extra Wi-Fi adapters. It can be connected to the smartphone app to make changes to the settings, and you will have the option to initiate TV show or movie recordings as well. As far as the smartphone app is concerned, it is available for iOS as well as Android devices. When it comes down to the functionality, it can work with a digital cable or you can depend on Verizon FIOS.
It can be used to stream and record content from Hulu Plus, Netflix, VUDU, and Amazon Prime without switching between the inputs. The only downside of TiVo Roamio Plus is that it has only 1TB storage, which is way less than TiVo Roamio Pro, but it's fine for smaller households.