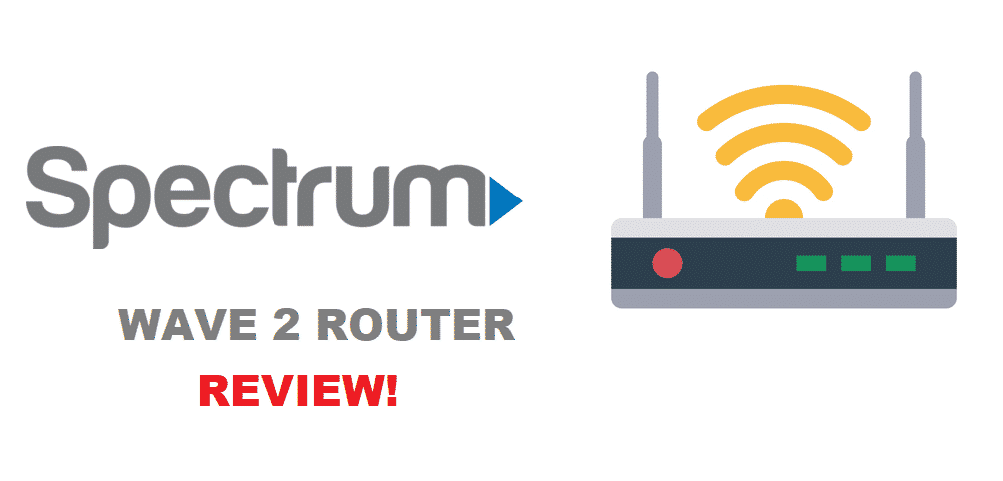 Spectrum is one of the best choices that you can get out there. There are plenty of Internet Service Providers for you to choose from, but Spectrum has the right quality, stability, and network speeds including some amazing and flexible choices that would make it definitely the best choice for you to have for any sort of communication and internet needs.
One of the best things about having Spectrum Internet Service is that they also provide you with the best equipment that you can use for any sort of needs you might have. Spectrum has a wide range of routers for you to have and these are not only perfectly compatible with the Spectrum Internet service but you will also be getting a better and enhanced internet experience with these.
Spectrum Wave 2 Router Review:
Spectrum Wave 2 Routers are one such example for you to consider as they are basically dual-band routers that can manage speed up to 1700 Mbps. With that processing power over the router, you will never have to worry about a thing and you will be getting the best out of your Internet Experience with Spectrum.
Some of the best features and a detailed account of the pros and cons of this router would allow you to have a better insight and you will be able to use it perfectly with having the full advantage.
1. Speed
Obviously, speed is the first and foremost concern for any internet users. All the other features become secondary and unimportant if you are not able to get the right speed off your internet router. This router provides a pretty decent speed with 1700 Mbps that should be enough to cover most of your devices and you can use the router for any sort of business and personal needs that you might have in mind. Moving forward, it also has dual-band capability that increases the speed for you and you are going to love that part on the Wave 2 router.
2. Stability
Stability is simply perfect on this router and that goes beyond saying. You are getting the perfect edge of having a dual-band router that is not only enough to cover the needs of any household but you can also use it conveniently for small businesses without having to face the slightest of issues with the stability of the internet connection.
3. Range
Connection range is one of the most important parts of a Wi-Fi router that means you should have the right router to connect all your devices within the intended geographical area you want to cover. This router provides a pretty decent range and covers up to 150 meters of area. This would help you get the perfect range for your Wi-Fi connection to suffice all the devices that you might to connect over the internet in your home. Not only that but even if you have a multi-level house, you can have a perfect range for all the floors without any issues at all.
4. Installation
This is one of the best things that you can get on these wave2 routers from Spectrum. While other routers from Spectrum were not so easy to be installed and required some time and expertise, this one got the enhanced interface that allows you to easily install it even yourself. All you need to do is follow some instructions like plugging in the right cables and accessing the GUI of the router admin panel where you can modify the settings as you want them to.
5. Admin Panel
You get a fully enhanced and customizable admin panel on Wave2 routers that you can access yourself too. There is a GUI on these admin panels that allow you to modify certain settings and customize your Wi-Fi router according to your choices such as SSID, password, and a lot more. You also get to enjoy added security with the firewall and VPN options enabled within the router. So, this is going to be the perfect upgrade for you if you are a Spectrum subscriber, or you can get this router if you are trying to have a new connection with Spectrum and you will certainly not regret your decision in the long run as this is going to serve you well for years.