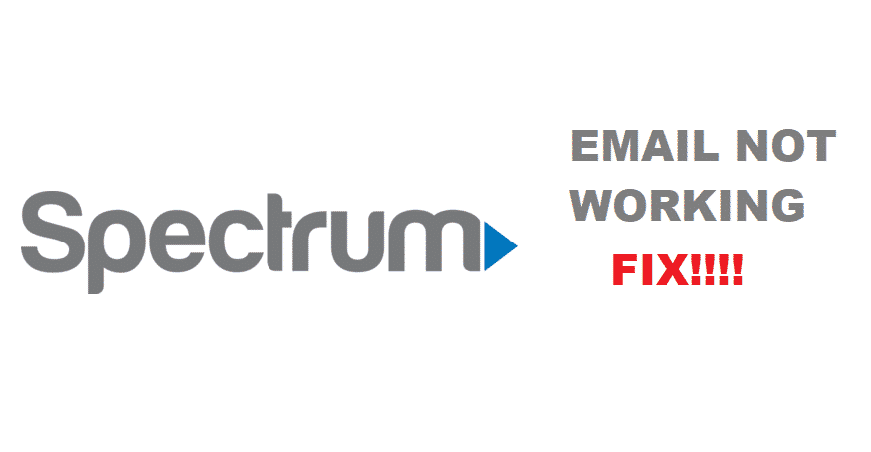 Spectrum is one complete solution for all your communication needs. No matter if you are looking to have some telephone, internet, or Cable TV connection, you can simply choose Spectrum and you will be getting a complete solution for whatever needs you might have. They also provide you a dedicated Spectrum email over their secure server that allows you to not only manage all the account subscriptions effectively but you will also be having all the features of an email account and you can also use the email for your day to day communication needs.
However, if you are unable to make the email work, that can be alarming for you, and here are a few things that you would need to do.
Troubleshoot Spectrum Email Not Working
1. Try Resetting the Password
There are chances that your password might be not correct or the server can develop some error as well. The first resort that you should try is to check for the password as it is case sensitive. If you are unable to make it work, try using the reset password button and reset your password to a new and secure one. This will essentially solve the problem for you most of the time and you will be able to use your Spectrum Email once again.
2. Try on a familiar device
If you are unable to make your email account work, there are possibilities that you might be using a device to log in that you have never used before and that can also cause the problems for you. In such cases, you will need to log in using a device that you have already used and that will solve the issue for you most of the time and you will be able to make it work in no time at all.
3. Get Rid of VPN
There are also high chances that Spectrum Server can detect if you are using a VPN and they will block any access to the email for security reasons. You need to check thoroughly if you are using any VPN services and disable any VPN services if you are using one.
Also, you can try logging in from the Spectrum home network at your place and it will essentially start working for you without any issues at all.
4. Contact Spectrum Support
If you have tried all of the above steps and nothing seems to work, you will need to contact the Spectrum Support Department. There can be numerous reasons such as the server might be down, or you cannot have the right credentials. While Spectrum email has no link with your account and it will be yours to use even if you have not paid your bills or discontinued using their services, the account might be disabled by Spectrum for any other reasons and that would best be confirmed by Spectrum Support department.
Once you give them a call, they will be able to look into the issue for you and provide you with an effective resolution.