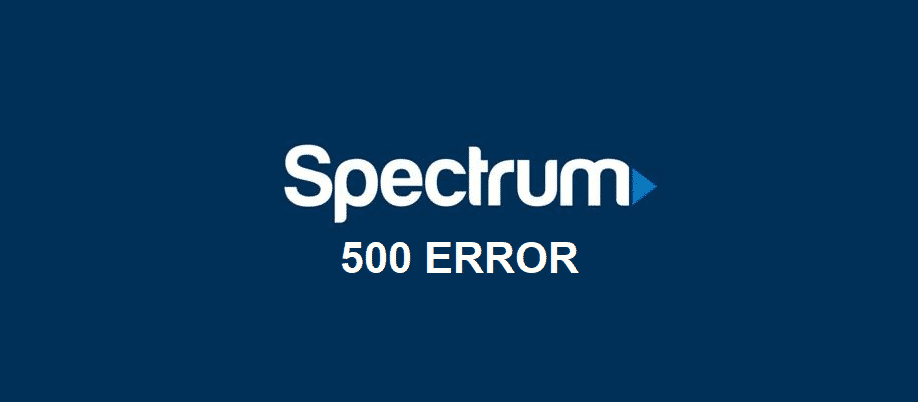 Character Spectrum or also simply known as Spectrum is a trade name used by the Charter Communications company. They are a well-known organization that provides users with telephone services, both wired and wireless as well as cable television and much more similar products. Their TV channels provide users with a list of channels that they can select from.
The users can create a personalized list for themselves using this and enjoy their services. There are several other features that the company also provides that help in keeping the users satisfied. Although, sometimes while trying to access Spectrum, you might end up getting the error code 500. In case you do, here are some simple steps you can follow to fix this.
3 Ways To Fix Spectrum 500 Error
Problem from Backend
If you have received this error message while trying to access spectrum then you might have most likely received a complete error message. You might notice that it is not written in a standard markup HTML and was just a relayed response. The error code 500 usually indicated that there is a problem from the backend servers. This can be due to a number of reasons; these include the servers going under maintenance.
Alternatively, the company might be updating their servers. Whatever the case might be, you should try to wait for some time. The error should go away on its own and you should then be able to use the website without any problem. If the problem still persists then you should contact your ISP. They should be able to confirm if the problem is from their side or not and guide you according to that. If the servers are down from the backend then you will most likely see posts related to it on Spectrum's forums as well.
Switch Device
Another way to fix this problem is to switch the device that you are currently using. Sometimes you can access the site using another device. If this works and you are able to use the Spectrum website on all of your other devices. Then this might indicate that there is a problem with your current device. Usually giving your device a simple restart should fix any problems that it might have. However, if that does not work out for you then you can also try to reset your device. Formatting all of your settings back to their factory default files should fix the problem with your device.
Delete Browser Cache Files
If you are still getting the same error then the cache files in your browser might have piled up. These can easily be deleted by opening up the settings of the current browser that you are using. After deleting all of these cache files, you should also consider giving your system a reboot. This helps in clearing up these files completely. After your system boots up, you should be able to access the Spectrum website without any problems. If you want to confirm if the cache files are causing this problem, then you can also change your browser to see if that fixes the issue.