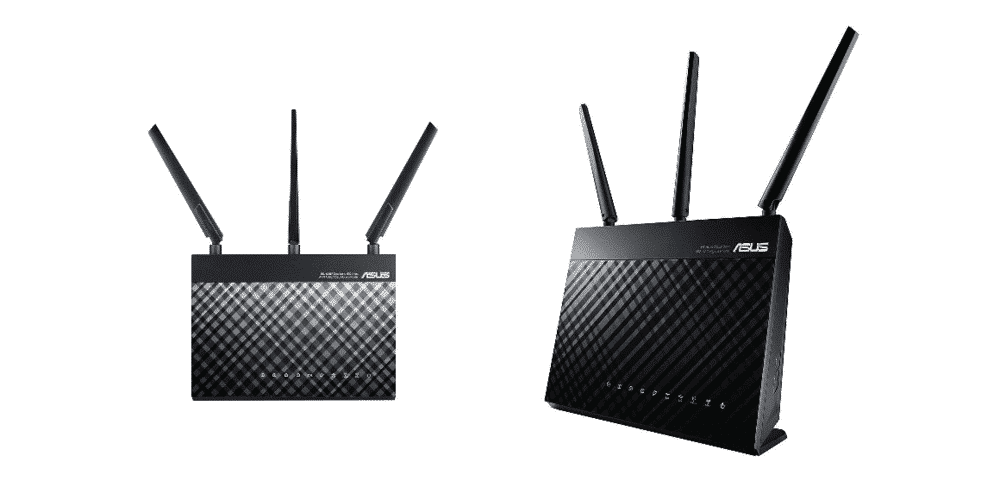 RT-AC1900P and RT-AC68U are two of the leading models for the extensively used router brand "Asus". They both have a greater tendency for higher Wi-Fi coverage, moreover, both of these routers are ideal for those who work from home. Customers are fairly content with their RT-AC1900P and rt-ac68U routers, however, they stay confused between these two and always wonder about which one they should pick.
In this article, we have made picking between these two routers quite easy for you by pinpointing the main features and characters of both of these routers separately. Pick according to your needs!
Before we start featuring their characters let us give a quick overview of what Asus is!
ASUS:
ASUS is a leading tech and software company that is on board to provide quality for the main tech products such as notebooks, netbooks, motherboards, graphics cards, etc. Asus—Taiwan based multinational computer and phone hardware and electronics company have its headquarter in Beitou, Taipei.
ASUS RT-AC1900P vs RT-AC68U
Including most of their tech products such as routers have a well-known reputation worldwide. Their market is quite extensive. Asus RT-AC1900P and RT-AC68U, both have wide acceptance in terms of reliable and best routing services which is why deciding to choose one between them gets hard. However, we are making it easy for. Read on.
ASUS RT-AC68U Router:
All those customers who are looking out for a traditional router without any further addition of bells and whistles, you better pick the Asus RT-AC68U router for your internet surfing capabilities. It was launched back in 2013 and is still been extensively used.
This router has 3 x 3.5 dBi RP-SMA antennas and supports both 5 GHz and 2.4 GHz. Moreover, it has all the basic features of suboptimal routers. The best basic pick for hardworking users.
RT-AC68U main features are:
It is an AC1900 Dual Band Gigabit Wi-Fi Router
It has AiMesh for mesh Wi-Fi system.
This router is equipped with AiProtection network security driven by Trend Micro, Adaptive QoS, and Parental Control built-in systems.
Pros And Cons:
Here they are:
a) Pros:
Affordable price.
Robust hardware.
Best Wi-Fi capabilities.
Highly strong—short and long network coverage or wireless performance range.
Equipped with all the latest features.
Compatible with AiMesh.
b) Cons:
Refer to these carefully:
This router has only one USB 3.0 port.
It can't be wall-mounted.
Less fast and productive than latest-gen routers.
No doubt, AiMesh is an exceptional addition but not as good as dedicated mesh systems. AiMesh can be problematic.
Now that you have an adequate amount of information about the RT-AC68U router, pick if it is suitable for your needs. Moreover, proceed further to its latest version.
Asus RT-AC1900P Router:
Asus RT-AC1900P is also a Dual-Band Wi-Fi Router which is facilitated with Asus AiProtection. Just like its previous version, it provides complete support to AiMesh—mesh networking technology with home-based Wi-Fi networks.
Pros:
Equipped with great Wi-Fi technology.
Users can have their hands on dual-band speeds which are up to 1900Mbps.
This router is 3X faster than 802.11n routers.
Provides the best value to customers.
This router is mastered to provide ultra-wide coverage.
With high-performance antennas and ASUS AiRadar, there wouldn't be any dead coverage spots.
This router gives us flexible connectivity options. For example, 5X Gigabit Ethernet ports, 1X USB 2.0 port, and 1X ultrafast USB 3.1 port. Pick any according to your needs.
AiMesh Support connected to other Asus devices tends to create a powerful and flexible the entire in-home Wi-Fi network.
Cons:
It is comparably expensive than its older version RT-AV68U even with minor differences.
Mesh technology can complicate the connection.
Now that you know its pros and cons, choose wisely!
Final Thoughts:
If you are wondering which performs the best and is worth-buying, RT-AC1900P or RT-AC68U let us guide you in. The Asus RT-AC1900P is the latest version of the RT-AC68U from the model line of Asus routers. This router works with RMerlin's firmware for the RT-AC68U, which doesn't implicate any issues (as few issues were reported by some consumers). RT-AC1900P possesses the highest performing processor along with the latest power amplifiers—Wi-Fi circuit customized design. We bet that this router would help your routing services in the long-run as compared to RT-AC68U. That's all!